Our picks for the weekend include duck races, live music shows and watching movies under the stars.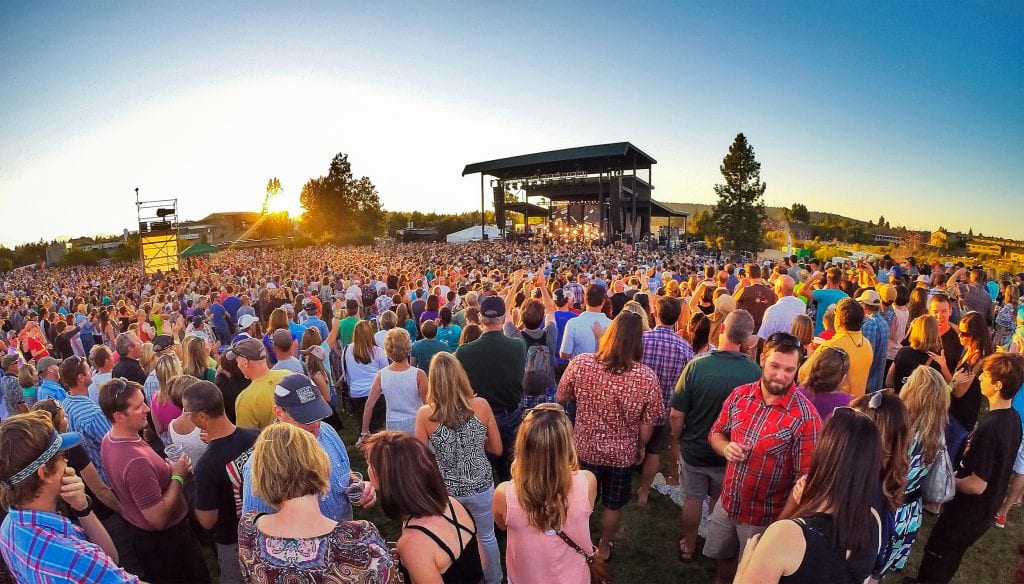 Munch & Movies
September 8 | Bend
This Friday is the last Munch & Movies event of the summer. Head to Compass Park in NorthWest Crossing to watch "Beauty and the Beast" on the grass. The movies are free. You can bring snacks for a picnic, or visit one of the many temporary food vendors while you and your family watch the movie under the stars.
Live Music Outside
September 8 and 10 | Bend
This Friday, catch Michael Franti & Spearhead perform at the Les Schwab Amphitheater. The performance is one of the last summer shows for the outdoor venue. On Sunday, the John Butler Trio will perform at the Bend Athletic Club in the second show of the venue's outdoor concert series.
High Desert Swap Meet & Car Show
September 9 | Redmond
Now in its thirty-fourth year, the High Desert Swap Meet & Car Show is one of the most popular classic and antique car shows in the region. The one-day event is family-friendly and will have food and drink vendors on site as well as dozens of classic cars from street rods to vintage roadsters. They all converge on Redmond for the annual event by and for car lovers.
The Great Drake Park Duck Race
September 10
The Great Drake Park Duck Race has been a Bend tradition since 1989, raising more than one million dollars for Central Oregon nonprofits. Thousands of raffle tickets in the form of rubber ducks are poured into Mirror Pond at Drake Park. The first ducks across the finish line win!
SISTERS' FOLK FESTIVAL
CANCELLED
Festival organizers made the difficult decision earlier this week to cancel the annual festival over persistent issue with smoke from nearby wildfires. Festival organizers said it will take a week or more for them to tackle the question of ticket refunds and other commitments. In addition to drawing marquee national and regional performers, the Sisters Folk Fest is major fundraiser for Sisters' award winning school music program. The festival is also a major boon for local businesses who have already been struggling through a tough summer season. (Here's hoping that the cooler weather and rain tamp down the smoke and fires. In the meantime, local restaurants, bars and shop remain open for business. So if you're looking for a chance to experience Sisters sans crowds and wait times, now is actually a good time to visit.)
AUTHOR EVENT: BREE LOEWEN
September 10 | Bend
Seattle based author Bree Lowen's second book chronicles her life as the leader of the Seattle Mountain Rescue. A wife, mother and professional search and rescue worker, Loewen's book is a reflection of balancing a traditional home life with the rigors of a physically and mentally demanding non-traditional career. She appears at Roundabout Books in Bend's NorthWest Crossing at 3 p.m. on Sunday. The event is free.
---