The annual Bend Design Week, presented by Scalehouse, welcomes anyone and everyone curious about how design and creativity can shape humanity's collective future, especially in volatile times. From October 19 to 22, registered creatives are looking forward to presentations, discussions, music, film and panels, all from the comfort of their personal device. Here's a quick rundown of five of the top offerings queued up for Bend Design 2020.
1. Manifestations of White Supremacy in Design Panel
Hear from a diverse panel of Black creatives on their experiences working in Oregon's white-dominated design industry. With: Julia Bond (assistant apparel designer at ADIDAS), Danielle McCoy (designer at Wieden + Kennedy) and Justin Morris (creative director at Kamp Grizzly). Moderated by local artist, Jason Graham/MOsley WOtta.
2. Equity by Design: Cultural Impact Through Creative Leadership Presentation
Advisor, strategist and creative, Greg Hoffman, believes this is the moment for the creative community to take the stage in driving equity and equality through our work and within our design industry. Hoffman draws from his past experiences leading design, advertising and marketing for the Nike brand to illustrate which characteristics of creative leadership need to be elevated to power meaningful and lasting positive cultural impact.
3. Lemonade from Lemons: Finding Inspiration During Crazy Times Presentation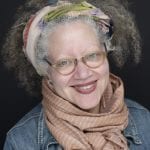 Gail Anderson started a spanking new job as chair of the largest undergraduate design and advertising program in the country just one semester before the pandemic struck. After a summer of endless Zoom meetings and much hand-wringing, she's ready to start the new academic year. How do you find inspiration to keep yourself going during such a painful time in the country, and in the world? How do you make lemonade from lemons? Join her for a look at fun and shiny objects that keep her spirits up, and hear some (hopefully) inspiring words to help keep everyone afloat creatively.
4. Americaville Film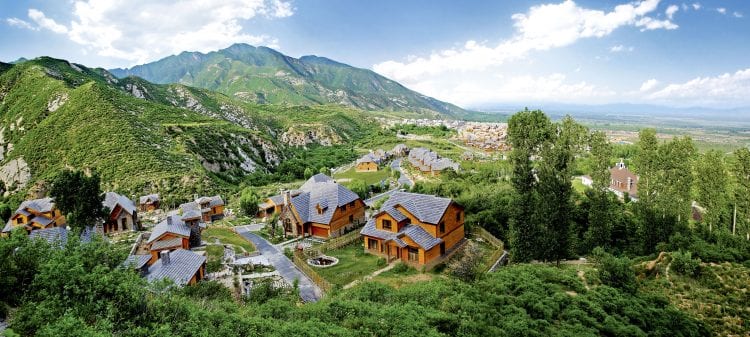 Hidden among the mountains north of Beijing, a replica of the Wyoming town of Jackson Hole promises to deliver the American Dream to its several thousand Chinese residents. In Americaville, Annie Liu escapes China's increasingly uninhabitable capital city to pursue happiness, freedom, romance and spiritual fulfillment in Jackson Hole—only to find the American idyll harder to attain than what was promised. Directed, co-produced and edited by Adam James Smith. Watch the trailer here.
5. Q+A and films by and about Meredith Monk
Renowned composer, singer and director/choreographer Meredith Monk has greatly influenced the evolution of contemporary arts, music, film and performance with her groundbreaking interdisciplinary work. Bend Design will stream films by and about Monk, culminating in a live Q&A with the artist.
Monk's film documents the story of how over 65 million people around the world have been forced from their homes to escape famine, climate change and war in the greatest human displacement since World War II. Human Flow, an epic film journey led by the internationally renowned artist Ai Weiwei, gives a powerful visual expression to this massive human migration. The documentary elucidates both the staggering scale of the refugee crisis and its profoundly personal human impact. Watch a teaser of the Meredith Monk film, Human Flow, here.
Experiencing financial barriers to participating in Bend Design? Scalehouse is committed to  enhancing cultural equity, removing financial barriers and continuing to amplify voices that have been historically underrepresented through scholarships and discounted tickets for students.