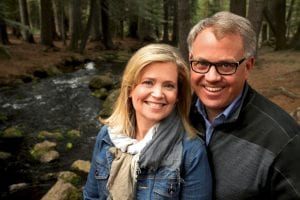 If common values and shared location are what make a community, then we have all hit the jackpot. Whether that means a year-round recreation mecca, an exciting business landscape or meaningful volunteer opportunities around town, BEND Magazine hopes to inspire our readers to get involved in what's going on around them.
In the Spring 2016 issue, we pay homage to some of the men and women who did just that. They are the founders of Central Oregon's outdoor movement—recreation legends like Bob Woodward, Gary Bonacker, Phil Meglasson and Dennis Oliphant. These pioneers made a difference in our community by blazing the tracks, trails and routes we still enjoy today. Nordic skiing, mountain biking, climbing, and whitewater rafting have all added to the popularity of our region and we are lucky to have had these trailblazers lead the way.
Central Oregon's community is also largely built on and around its relationship with the Deschutes River. From ranchers and rafters to fishermen and naturalists, the river's flow means something to all of us. But if our way of life affects water levels, what does that mean for the river's future? "The Deschutes Basin's Last Great Problem" contemplates the wonders and complications of our region's most important waterway. By looking at water management from multiple perspectives, we hope to support a conversation that seeks a collaborative solution to the problem of fluctuating river flow and its effect on the Upper Deschutes.
Our river is part of the abundant natural playground families can explore together here in Central Oregon. As local parents we know how Bend has taught our kids to appreciate the outdoors, play fearlessly and most importantly, to have fun. Here we share a few of our favorite "Family (Pass)Times", and some summer programs for youth in our area.
Here at Oregon Media, we strive to be responsible stewards of what it means to be part of our Bend community, to describe our shared ethos for newcomers, and to celebrate it
with you.
– Ross & Heather Johnson