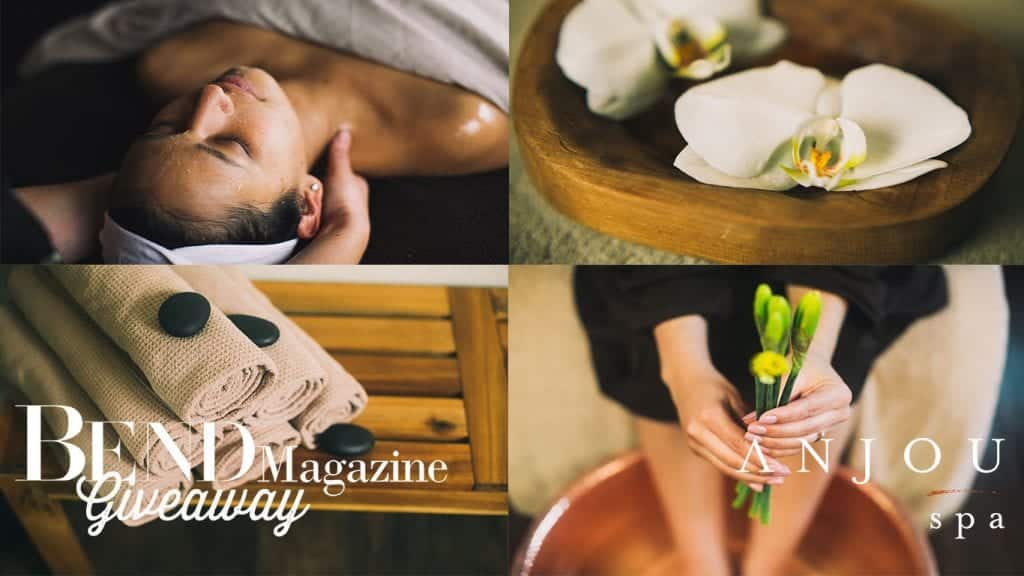 This fall, Anjou Spa will reopen in a new location in Bend after a fire destroyed the spa last September. The luxury spa in Bend underwent a complete transformation over the last year, and it is excited to reopen to the public this fall. Read more about the transformation here.
Enter to win a six-month membership to Anjou Spa ($444 value). Each month, choose one of the 60-min services plus a 10-min consultation and recovery treatment, custom massage or seasonal organic facial. You may choose to combine two shorter services: seasonal pedicure, seasonal manicure, or herbal foot remedy instead. Other membership discounts included.
Anjou Spa is in the final phases of construction, with hopes of opening the doors on its new location by the end of fall. Stay up to date with their progress on Facebook or find out more on its website www.anjouspa.com.