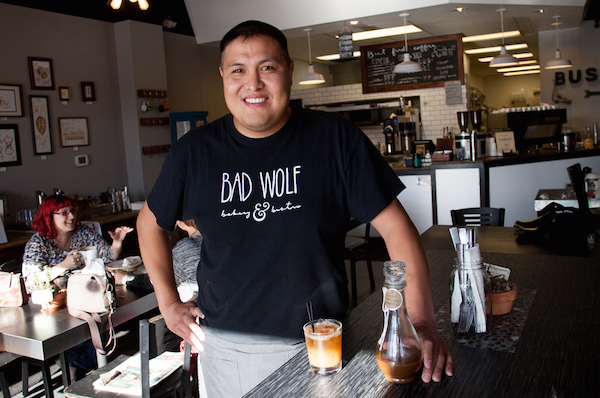 "Whovians" know the Bad Wolf character well. Bad Wolf Bakery and Bistro's pastry chef, barista and co-owner Breezie Dueber is one such Whovian— or a fan of the cult classic television show, "Dr. Who." Along with her co-owner parents, Andrew and Kristi, Breezie has decorated the year-old bakery in a tasteful, modern style with touches that Whovians will recognize as an homage to the show. Regardless of your sci-fi acumen, the bakery is worth a visit for its top-notch breakfasts and lunches, as well as a bar stocked with mad scientist infusions concocted by Kristi.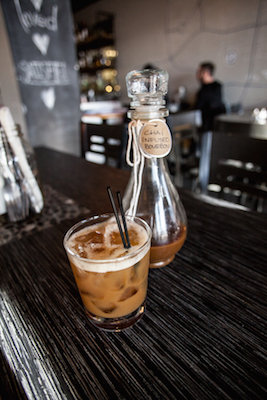 Chai Aye Aye
1 ½ ounces Cascade Alchemy bourbon, infused with chai
½ ounce fresh-squeezed lemon juice
½ ounce honey, melted
Melt honey by pouring into a shot glass, then place the shot glass in a shallow bowl of boiling hot water. Pour all three ingredients into shaker with no ice. Stir well and pour over rocks in a rocks glass.