This weekend, check out the theater performances in Sisters, a climbing documentary in Bend and a paddling event on the Deschutes. Here are our picks for the best events around Central Oregon this weekend.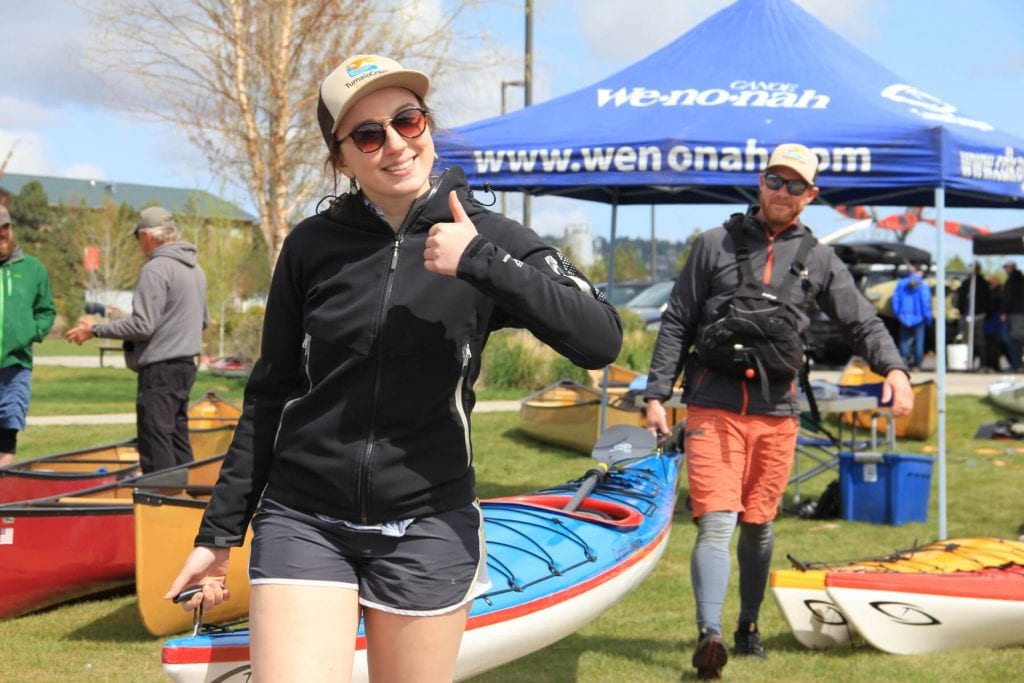 Bend Farmer's Market
May 2 | Brooks Alley, downtown Bend
On Wednesday, Bend's Farmer's Market reopens for the season. Get your fill of fresh local produce from the region's best farms, ranches and more. The market opens at 2 p.m. and closes at 6 p.m.
Now You're Talking… One Acts
May 3-5 | The Belfry, Sisters
If you're in Sisters this weekend, check out a performance of one-act plays at the Belfry. This is Silent Echo Theater Company's third annual one-act show, which will have seven different plays from eight playwrights, including two locals.
Dirtbag: The Legend of Fred Beckey
May 4 | Tower Theatre, Bend
On Friday night, don't miss BendFilm's screening of "Dirtbag: The Legend of Fred Beckey." The feature documentary focuses on Beckey, an influential rock climber and OG American "dirtbag" who left modern society for a life on the road. Climbers and those looking for some adventure inspiration won't want to miss this movie.
Spring Home & Garden Show
May 4-6 | Deschutes County Fair & Expo Center, Redmond
Find ideas to refresh your home at the Central Oregon Builders Association Spring Home & Garden Show. The free event will have exhibits for interior design as well as gardening and landscaping. Local vendors will have tons of contests and giveaways for your home as well.
Spring Paddlefest
May 4-6 | Riverbend Park, Bend
Been wanting to try kayaking, paddleboarding or canoeing? Looking to upgrade your boat or board? This weekend is the perfect time for both. Tumalo Creek Kayak & Canoe hosts Spring Paddlefest, a weekend of intro clinics for those looking to grab a paddle and hit the water. Demo different models from 10 a.m. to 4 p.m. on Saturday, May 5. if you'd like a little more instruction, Tumalo Creek will offer clinics on May 4 and 6