The mornings are frosty, the leaves are turning and Oktoberfest is here, which means fall has arrived in Central Oregon. There are a lot of great events happening around the region to put on your weekend calendar.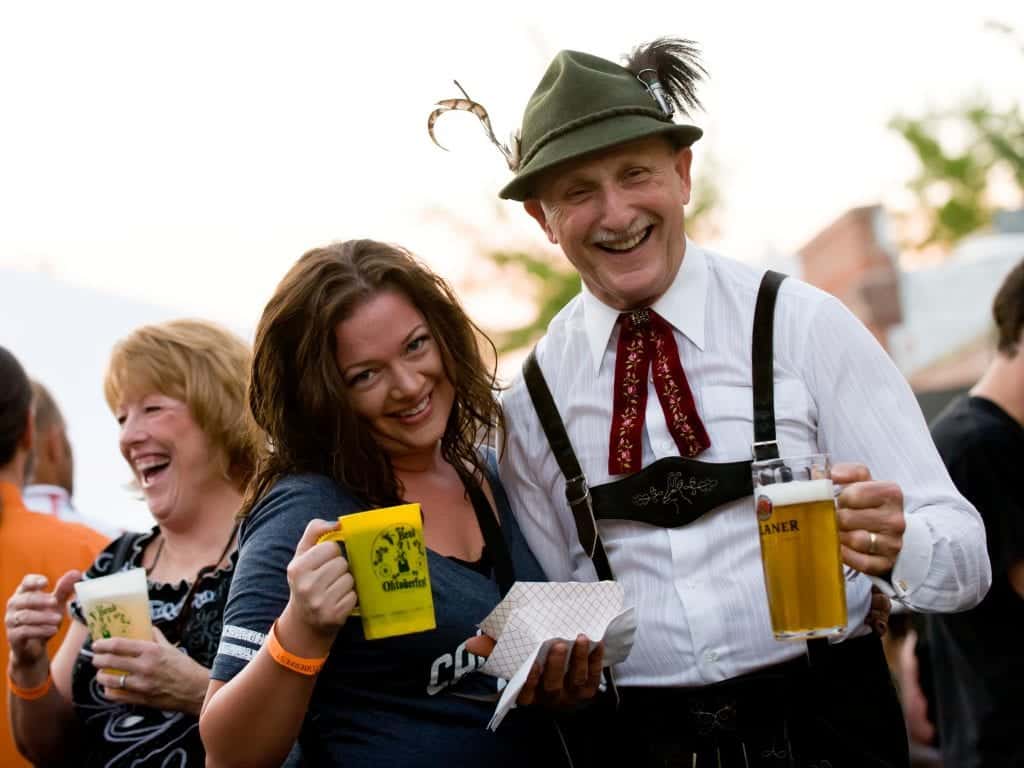 The Head and the Heart
September 19 | Bend
Summer must really be coming to an end, because the last outdoor concert at the Les Schwab Amphitheater in Bend takes place on Wednesday. It looks like there are still some tickets left for The Head and the Heart, so swap your Chacos for tennis shoes and grab a puffy coat to watch the indie-folk favorite close out an awesome season of concerts by the river.
COTA Movie Night
September 20 | Bend
The Central Oregon Trail Alliance brings a special screening of the feature documentary "The Rider and the Wolf" about the life and disappearance of mountain bike pioneer Mike Rust, one of the sports early trailblazers. Rust disappeared in 2009 without a trace from his home in Colorado's San Luis Valley. The film opens a new and perhaps final chapter in the mystery.
Oktoberfest
September 21-22 | Bend
Join the stein-hoisting competitions, enter your daschund in the weiner dog races, get your fill of Bavarian-style dishes, listen to Oompah music, and taste a variety of German-style beers at Oktoberfest this weekend. The two-day event is free and open to all ages.
Mountain Clean Up Day
September 22 | Mt. Bachelor
On Saturday, head up to Bachelor to join the Mountain Clean Up Day to join the volunteers who keep the mountain free of trash. Take a ride up Pine Marten and hike back down collecting trash along the way. You'll earn one free lift ticket to use during the 2018-2019 season (which are clocking in at $96 this season).
"By Her Hand" Exhibit Opening
September 22 | High Desert Museum
A new exhibit opens at the High Desert Museum this weekend. "By Her Hand" presents images of Native American women taken by Edward Curtis as well as handmade artifacts crafted by the indigenous women. The exhibit addresses Curtis's complicated legacy and how to present this history.
Pacific Amateur Golf Classic
September 23-27 | Sunriver
With two decades of history, the Pacific Amateur Golf Classic is an annual tradition that draws hundreds of golfers to the region for a week of competitive golf and camaraderie. The four-day tournament takes place across Sunriver's acclaimed golf courses and offers divisions for every skill level with plenty of time left for tall tales and convivalry.