Don't hit the slopes or the trails with an empty tank. Delicious and great as a one-handed, on-the-go meal, the breakfast burrito is the ultimate adventure fuel. Before you head out of town and into the mountains, grab tortilla-wrapped goodness from one of these hotspots in Central Oregon.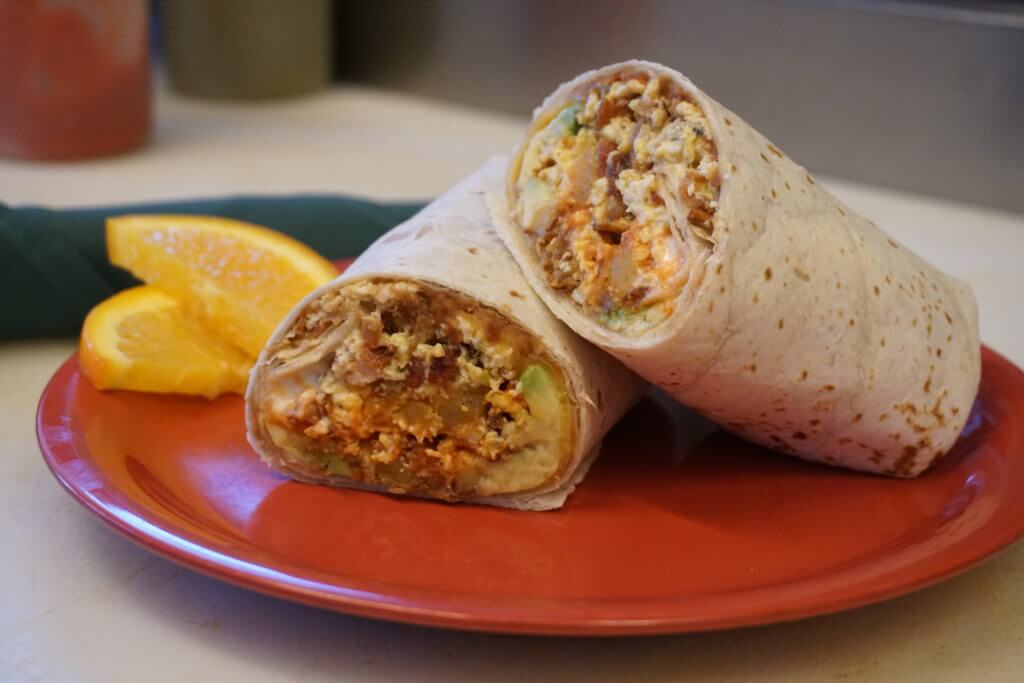 3 locations in Redmond and Madras
Open 24 hours
If you're heading south on Hwy. 97 and still trying to grab first chair, La Posada is your best breakfast option. Open 24 hours a day, you can get an early breakfast and hit the road before the traffic does. There are three locations in Redmond and Madras.
Bend, Bond Street location
Opens at 6 a.m.
For a great cup of coffee to go along with your breakfast, try Strictly Organic. There are lots of options to choose from, including vegetarian and vegan burritos. And if you're not feeling a burrito, Strictly Organic has breakfast sandwiches as well. For those who can't stand to break stride, there's a drive-up window to keep rolling.
Monday-Saturday opens at 7 a.m.
Sundays opens at 8 a.m.
Rockin Dave's has a seasonal breakfast burrito option that's always delicious. You can also build your own burrito with your favorite ingredients. There are large and small options, depending on how hungry you are or how many turns you're trying to make that day.
Bend, eastside
Opens at 10 a.m. Tuesday-Saturday
A quick and easy stop on Bend's eastside, Country Catering Deli has terrific breakfast burritos that are influenced by their smoke-fueled menu. This is grab-and-go gourmet at its best.  The burritos pack well and are great to buy early in the day and eat later. Note: because CCD opens later than most breakfast burrito places, most locals order a day ahead and store for reheating when adventure calls.
Bend, westside
Opens at 7 a.m.
A favorite late night stop for westside bar-goers, Taco Salsa is consistently rated as having one of the best breakfast burritos in town at the best price.
Bend, eastside and westside locations
Opens at 7 a.m.
If you have some time, consider eating at Jackson's Corner before you head out. Jackson's Corner is popular and often crowded, but the food is always worth the wait. Or call ahead and pick up at the counter without losing precious "Pow" minutes.
Bend, eastside
Opens at 7:30 a.m. Monday-Saturday
There are eight breakfast burritos to choose from at Los Jalapenos, ranging from chorizo to vegetable. All under $8. Arriba!