Gift ideas for everyone on your list, from adrenaline-junkie friends to the favorite family pet.
Blackstrap Balaclava
Not to be confused with the fluffy dessert pastry popular at Mediterranean restaurants, the balaclava is the all-purpose helmet liner and face mask in one. Part beanie, part bandana and the savior of storm-chasing powderhounds across the Pacific Northwest, the Blackstrap Team Hood Balaclava ($39.99) has quickly become the go-to gear to combat the howling winds and biting snow that accompany so many of Central Oregon's frequent winter storms. Say goodbye to wind burn and hello to extended powder slashing sessions. Find them at Powder House, Aspect Boardshop and online at bsbrand.com
Angelina Organic Skincare
In harsh winter weather, a rejuvenating facial serum is a luxurious gift that heals and protects skin. Made in Bend by Angelina Organic Skincare, the Blue Sapphire Illuminating Facial Nectar ($120) is full of essential oils and natural ingredients that provide hydrating and anti inflammatory benefits for sensitive skin. The Sore Muscle Rub ($13.95) is a must for athletes with tired muscles, and the Hoodoo Voodoo Lip Balm ($8.50) is a treat for wind-chapped winter lips. angelinaskincare.com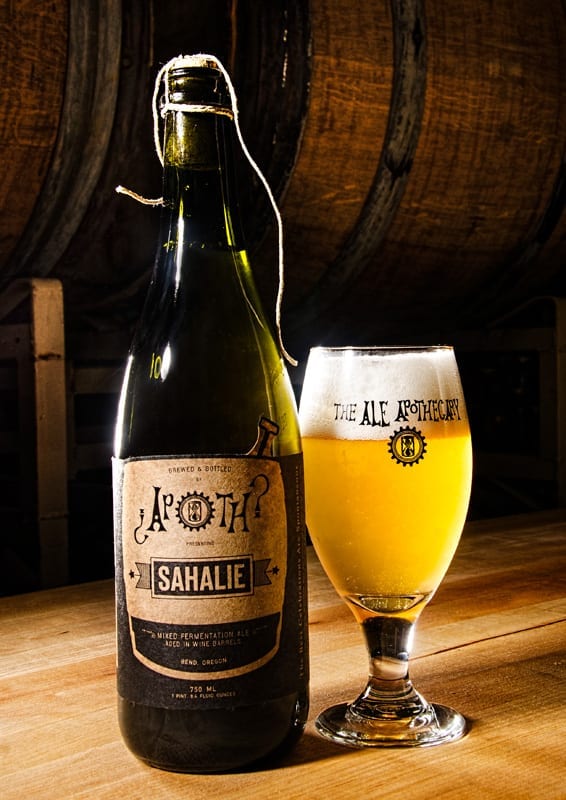 Ale Apothecary Beer
One of Bend's best-kept brewing secrets is Ale Apothecary. The small-batch beers are spontaneously fermented and are barrel-aged for months or years. You can find it at the Ale Apothecary Tasting Room on Century Drive, and you can buy bottles ($15-$35) at local stores and bottle shops around town. The bottles are corked with handwritten labels, giving them a personal touch. thealeapothecary.com
Black Diamond Traverse Poles
Whether you're snowshoeing deep in the backcountry, skinning the cinder cone on a dawn patrol mission or just carving turns under Cloudchaser, the ultra-strong and lightweight Black Diamond Traverse Poles ($100) are the go-to poles for your Central Oregon adventure. These collapsible poles are easy to adjust, thanks to Black Diamond's patent FlickLock system and guaranteed not to slip when you need them most. Find them at Pine Mountain Sports.
Ponderosa Forge
A traditional blacksmith shop in Central Oregon, Ponderosa Forge handcrafts custom hardware for homes and businesses throughout the region, making everything from chandeliers to fireplace screens to door handles. The Hand Forged Corkscrew ($75) is handmade with wrought iron and a forged bronze handle at the blacksmith shop in Sisters. ponderosaforge.com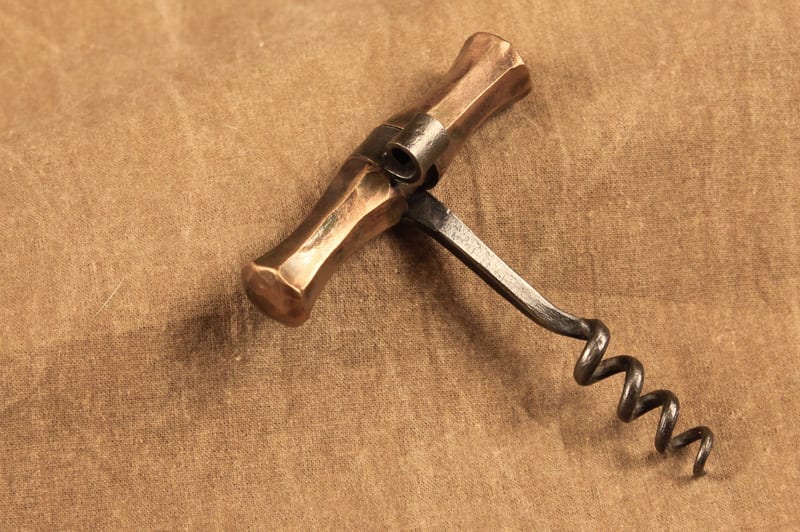 Renee Patrick Recommends: Six Moon Designs Trekking Umbrella
Bend's hiking ambassador spends a lot of time on the trail. And by a lot we mean, like, a lot—six to eight months grinding out trail odysseys that most cubicle dwellers can hardly conceive. Patrick knows a thing or two about what constitutes an essential item. So when she recommends the Six Moon Designs Trekking Umbrella ($44), you should probably pay attention. Here in the High Desert the umbrella works as both a sun shade, providing protection and a respite from the high summer sun, and as a traditional rain umbrella—perfect for shelter in a quickly passing storm. And, like so many good things, it comes from a company based right here in Oregon. sixmoondesigns.com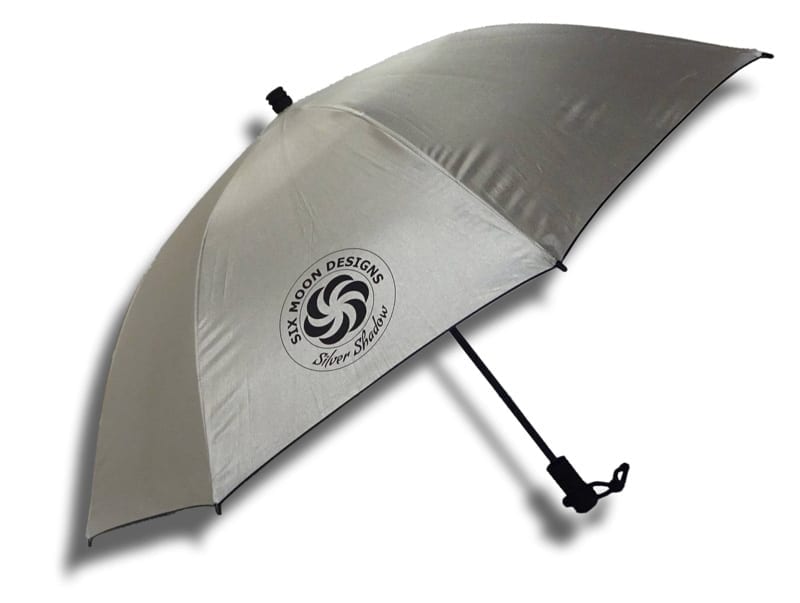 The Sunstone Store, Oregon Sunstone Jewelry
Oregon's state gemstone isn't just the perfect gift for the Oregon lover, it's a beautiful one, too. The unique feldspar stones found only in the high desert of this state range in an amazing array of naturally occurring colors from reds to greens to champagnes, and sometimes include platelets of copper, which reflect and glimmer. Steve and Elyse Douglas of the Sunstone Store have been making jewelry from this cool gemstone for decades, and even mine their own gems in the summer months. The Central Oregon Sunstone Pendants ($145-$245) are simple necklaces that will make thoughtful gifts that keep the High Desert close to the heart. sunstonestore.com
Workboots from Les Newmans
Stylish work boots have become a staple gift each holiday season. Last year saw the rise of the duck boot, but this year, we're betting on the sought-after boot being the Xtratuf Ankle Deck Boot ($79.99). Based in Alaska, Xtratuf boots are as ubiquitous on fishing boats as they are around town. The short boots come in men's and women's sizing and a variety of colors, and are a necessity for the wet and cold winter months. Find them at Les Newmans Quality Footwear and Clothing in Bend.
SnoPlanks
It all began when Bend entrepreneurs and longtime friends James Nicol and Ryan Holmes created a unique new snow-riding board in their garage several years ago. Since, SnoPlanks has generated much buzz on the snow and in the venture capital realm. Made of a solid bamboo core that is laminated with fiberglass and carbon fiber, SnoPlanks are strong, light and perfect for Mt. Bachelor's powder. SnoPlanks makes snowboards ($849), splitboards ($995), skis ($899) and custom snowboards. Its newest venture is Gerry Lopez endorsed skateboards. A gift of these beauties under the tree will thrill your snow-loving loved ones. snoplanks.com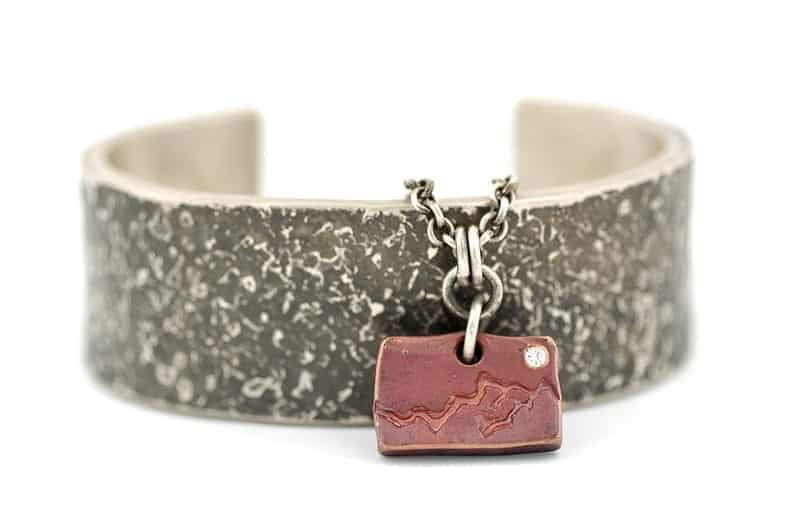 John Paul Jewelers Custom Jewelry
He makes each unique piece of jewelry by hand. He finds inspiration in the old and the odd. He blends the skills of a jeweler with those of a blacksmith. He's been in the same shop in downtown Bend for nearly twenty years. It's Bend's own John Paul of John Paul Jewelers, who creates custom pieces from steel, copper, platinum, palladium and more, ranging from rugged to delicate, with options that are welcome under the tree for all ages and genders. The Hand Forged Copper and Oxidized Sterling Silver Cuff ($1,130) is a beautiful gift that would last a lifetime. johnpauldesigns.com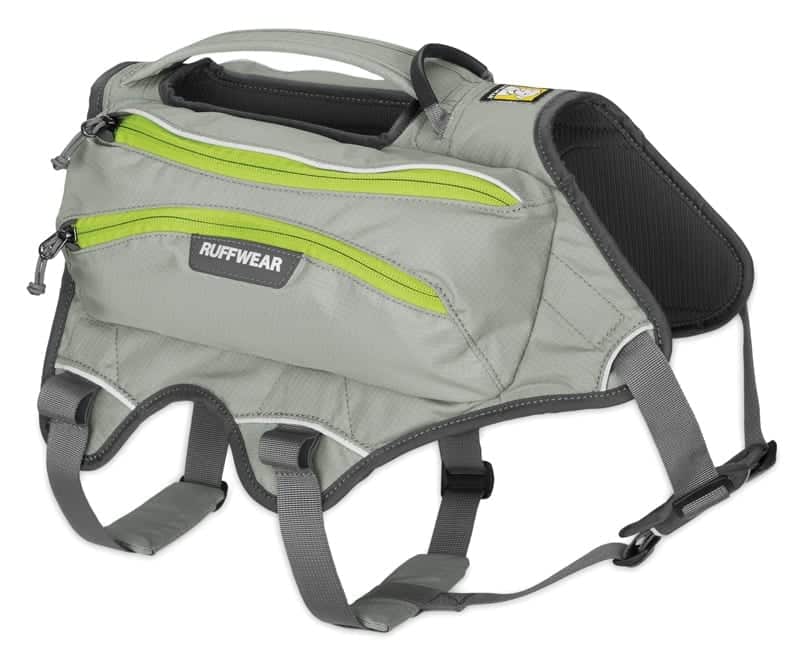 Bend Pet Express
If you're trekking across the desert or switch-backing up a summit, there's a good chance that if you live in Central Oregon you've got your best four-legged friend by your side. Ruffwear's Singletrack Dog Pack ($89.95) allows Fido to pack in his own food and water, and, if he's feeling generous, maybe yours, too. The sleek and formfitting pack comes with zip storage pockets and two on-board collapsible water bottles and stash pockets. You can also keep paws safe in extreme temperatures and give them more traction while climbing in the mountains with the Summit Trex Dog Boots ($49.95). Find them at Bend Pet Express and ruffwear.com
Bähko Eyewear
With the sun shining all year long, a good pair of sunglasses is a must in Central Oregon. The Polarized Wayfarer sunglasses ($35) from Bend's Bähko Eyewear are durable and will keep eyes protected from the bright rays while driving, walking around town or hiking on the trails. bahkoeyewear.com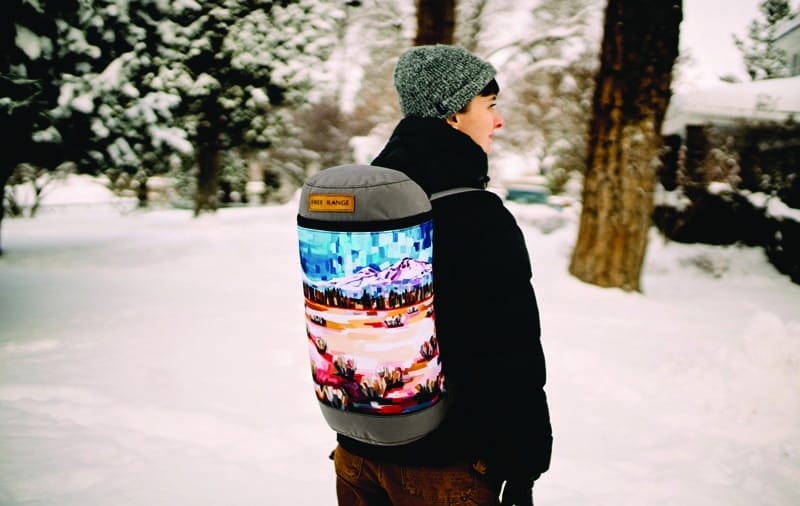 Free Range Equipment
Backpack Like the Patagonia puffer, the Free Range Equipment packs were made for the mountains, but you'll also see them just as often around town. The Canvas Series Backpack ($149) is a collaboration with local artists that features vibrant designs of mountain landscapes. Made in Central Oregon, the packs do just as well commuting on a bike as they do scaling rocks and skiing in the backcountry. freerangeequipment.com
Ellix Hats
Each Ellix Hat ($38) is hand cut and sewn in Bend, making them unique gifts for anyone. The whimsical caps each have fabric patches with designs ranging from classic Central Oregon landscapes to animals. With dozens of styles, you'll find a hat that suits the personality of everyone in your life. ellixdesigns.com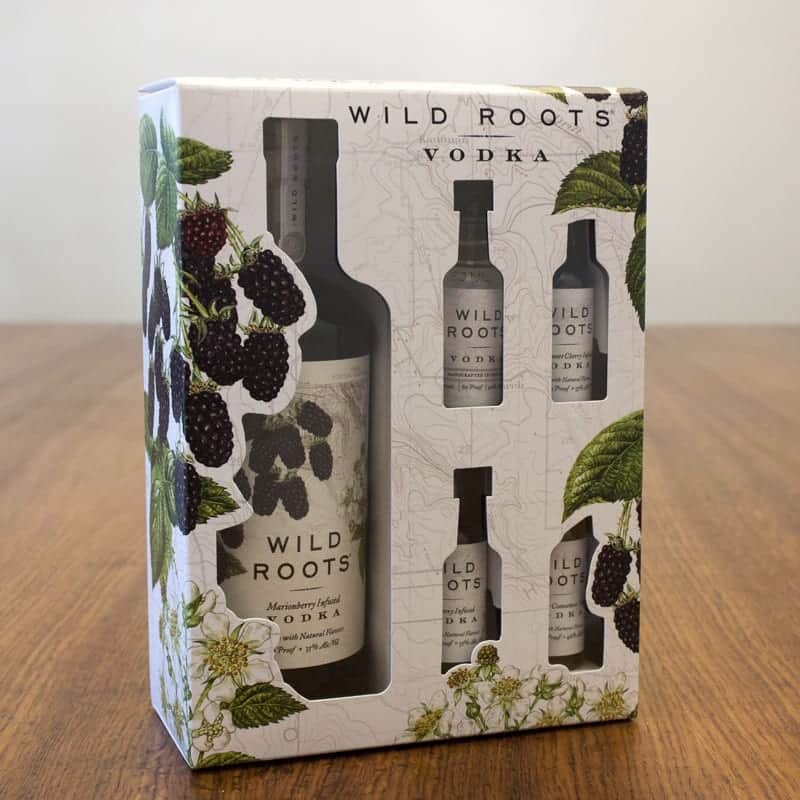 Wild Roots Vodka
Wild Roots Vodka ($29.95) is the grown-up version of your college Friday-night staple. Distilled in Sisters and made with water filtered through five layers of lava rock and infused with local berries and fruits, Wild Roots truly captures the flavors of the Pacific Northwest. Find it at Cascade Street Distillery's tasting room in Sisters. wildrootsvodka.com
Cairn Subscription
What do you get the outdoor-gear junkie that already has it all? The answer is simple; don't get them anything at all. Rather, leave the shopping, and the shipping for that matter, to the experts at Cairn, a Bend-based subscription service that makes it its business to discover the latest and greatest in outdoor gear and related products. A monthly subscription to Cairn (from $29.95) will give them a chance to try out a curated mix of the best new gear hitting the market. getcairn.com
Grit Clinics
For someone ready to take their mountain biking skills to the next level, Grit Clinics (from $100) are a great gift. Held around the country, clinics range from half-day private lessons to two-day camps that connect you to a community of mountain bikers. gritclinics.com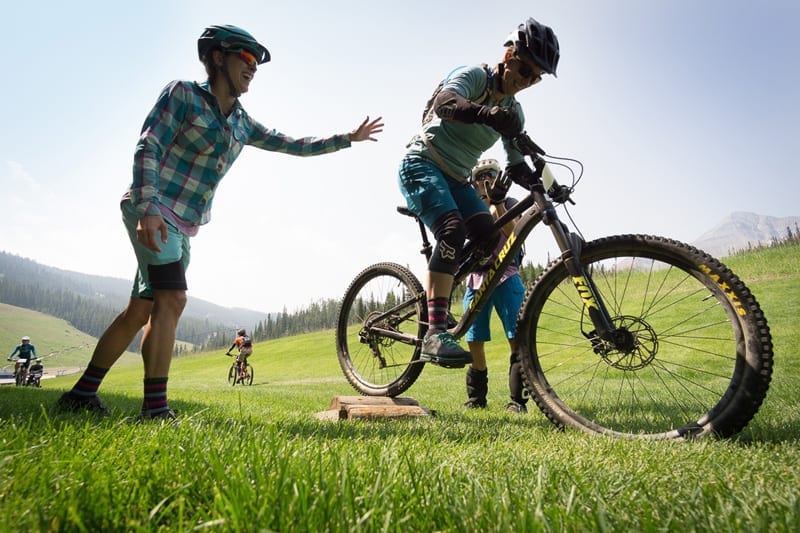 Bend Rock Gym Day Pass
Whether perfecting your top roping skills off-season, tackling that one tough route until you get it just right or spending a day scrambling up boulders with the kids, Bend Rock Gym has you covered this winter. Day passes ($14-$18) make terrific hostess gifts, stocking stuffers and coworker gifts. Go big and gift your favorite people with a yoga workshop series, an after-school program or an anchor-building 101 workshop. Bend Rock Gym is open seven days a week all year long. bendrockgym.com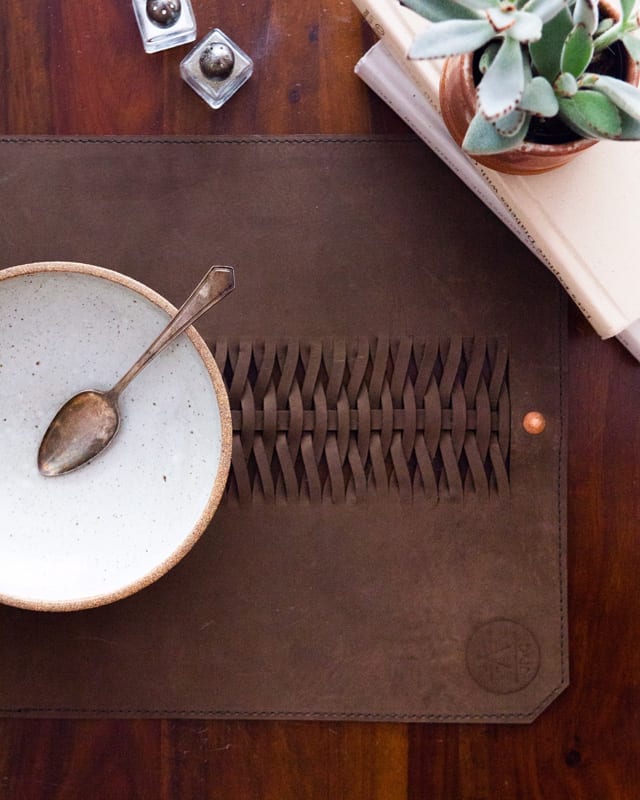 J. Paige Co. Placemats
Designed and sewn in Bend, J. Paige Co. leather goods are artfully crafted to last a lifetime. Known for its purses and totes, J. Paige Co. also has a line of leather home goods that would suit any modern home in Central Oregon. The Joseph Placemat ($115, set of four) has a braided design down the center along with brass button detailing on the side that will add rustic elegance and everyday function to a dinner table. jpaigeco.com
Matthias Giraud Recommends: Noir Matter's Quark Steadycam Whatever your thoughts on the culture of selfies and GoPro(ing), we can all agree that there is pretty much nothing worse than enduring footage that is marred by the constant jarring and shaking of a camera. Professional filmmakers get around this by using steadycams, behemoth contraptions that use counterweights to eliminate the bumps and jostles associated with filming live action sports. Amateurs on the other hand have had few reliable options—until now.
Los Angeles-based startup Noir Matter has developed an ultra-portable and durable steady cam that easily fixes onto helmets, booms and other accessories. "The quark helps capture smoother content in any situation," said Bend Magazine's Adventure Sports Ambassador Matthias Giraud. "It's a new product and a game changer in action sports." While it's not available for retail purchase yet, you can get in on the ground floor by backing it on IndieGoGo where the company has raised 70 percent of its launch goal. Products are expected to ship in February.