While I'm not a fan of super hoppy beers, I do like fresh-hop beers (also known as wet-hop beers). I like the sometimes grassy, often fruitier flavors. The freshness of the hops changes the flavor profile and eases the bitterness. This year my personal favorite is Cruxarillo from Crux Fermentation Project.
People who aren't from the Pacific Northwest often ask, "What's the deal with fresh-hop beers?" From what I can tell, these beers are revolutionary in our corner of the country though their popularity seems to be growing in other areas. We are pretty fortunate to live in a place that has an abundance of choices when it comes to this seasonal favorite due to our proximity to hop-growing regions. Most Central Oregon breweries have fresh hops trucked in from the Willamette or Yakima valleys.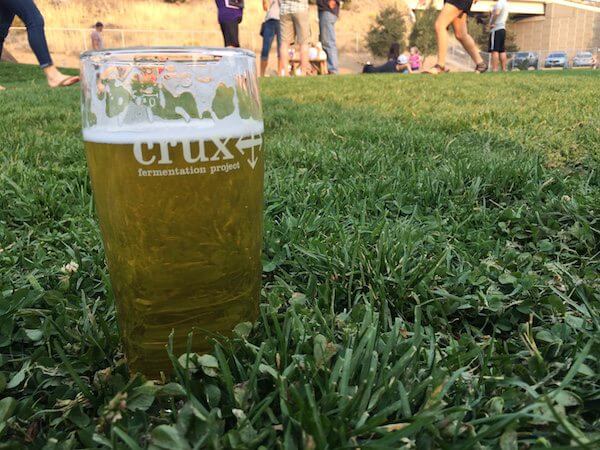 A growing number of local hop farms adds to the availability and appeals to the locavore spirit of these brews. Smith Rock Hop Farm in Terrebonne sold its entire crop of Centennial hops to Wild Ride Brewing in Redmond for the second year in a row, according to Smith Rock Hop Farm owner Miles Wilhelm. This year, the result was Vine Climber Fresh Hop Pale, which was released in mid-September. I haven't tried it yet, but I'm looking forward to a sample.
Want to brew your own? It's not hard to find fresh hops. If you don't mind getting a little dirty, it's easy to grow hops in small quantities. If you don't have a green thumb, Deschutes Brewery shares its wealth of fresh hops. Earlier this month they gave away bags of Crystal hops for free, to any home brewer who came by their tasting room. The rest went into their popular annual Hop Trip ale.
Nearly every Central Oregon brewery has a fresh-hop beer on tap this fall. Tell us which is your favorite with #ThisIsBendBeer.