While beer might be a top gift for beer geeks, there are some other great options for the hop head on your shopping list. Pair a gift certificate to their favorite pub or bottle shop with one of these options to bring some holiday cheer to someone special.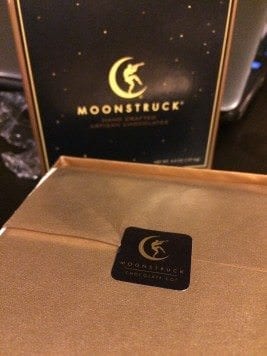 If your favorite beer lover is also a foodie, look for Moonstruck Chocolate's Oregon Craft Brewers Truffle Collection. I recently tried the Black Butte Porter truffle (available at the pubs and at the brewery), and it was a tasty and rich combination of dark chocolate and the malty highlights of Deschutes' signature beer. Other varieties are based on beers from other great Oregon breweries including Widmer, Rogue and Full Sail.
A t-shirt, hat, or hoodie from a favorite brewery is an option, but are you looking for something on the stylish side? Unusual and fun options that allow your recipient to show off their beer geek cred include a hops (Humulone) molecule necklace or a vintage beer pull tab tie clip.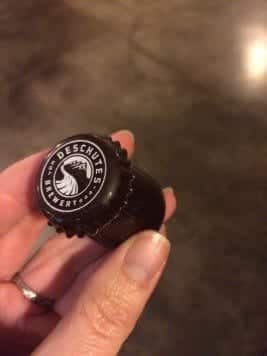 Extra wall space? Get a Beer Cap Map! There are several country and United States state options available, so get one in the shape of their favorite place to enjoy beer. Not a bottle cap collector? Local artist, Karen Eland, creates beautiful works of art using only beer and water. If you think they would rather create their own masterpiece consider a gift certificate to one of her Sip n Dip beer painting classes.
While it's not available yet, if your gift recipient is the patient type and your budget has no limit, reserve a PicoBrew. It's not quite the Keurig of the beer world, but this device will brew five liters of beer at a time using either ingredient kits or custom recipes.
Happy shopping!