The Jenny Green Pop-Up Gallery was scheduled to close in November, but the overwhelmingly positive response from the community will keep it open through March.
"The response and excitement to have this type of art and quality of art in Bend—it's something we've been missing, and people are really excited to see," said Jenny Green, 46, who hopes to make the gallery a permanent fixture in Bend.
Green studied art history at the University of Vermont, and has worked in galleries in London and San Francisco. She moved to Bend with her husband twenty-one years ago, looking for a small town with big cultural offerings.
In Bend, she taught classes at the Central Oregon Community College and worked at the Sunbird Gallery, which closed in 2006 after twenty-five years in downtown Bend. Green is also on the board of Caldera Arts, which, this year, became the first Oregon organization to receive the National Arts and Humanity Youth Program Award.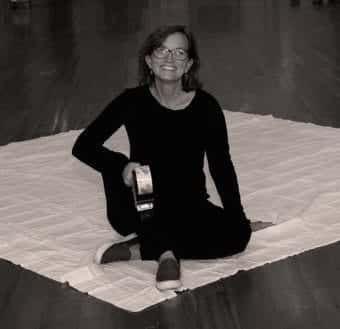 This fall, the timing was right for Green to open her own gallery, which has been a lifelong dream of hers."I feel like there's been a gap in the art offerings in town," Green said. "It's been really well-received for that reason."
Green's gallery, currently located at the Liberty Theatre in downtown Bend, is a curated mix of emerging contemporary artists from the Pacific Northwest. The artists include: Carlos Perez, Whitney Nye, Jennifer Hirshfield, KC Lockrem, Alenjandra Salazar, Brown Cannon III and ALXSw.
"I went with what I loved," she said.
There are currently nineteen permanent art galleries in Bend. The art walks held on the first Friday of each month draw hundreds of community members and tourists to the galleries.
"The town has experienced amazing growth, and I believe the cultural offerings are starting to explode here, and it is very exciting," Green said.
Update 12/23/2015: An earlier version of this article stated that the gallery will be open through December. The gallery will be open through March.