Sponsored Content 
Interior architecture designer Kirsti Wolfe know that good design starts with the bones of a house.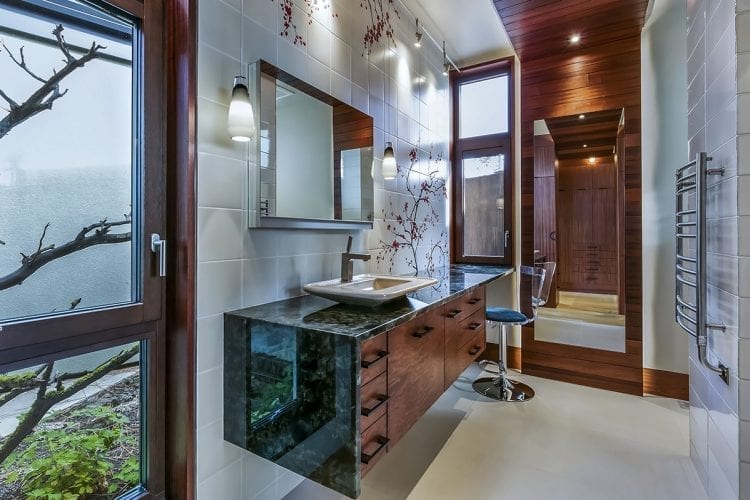 From luxury homes to west side bungalows to new construction, Interior Architectural designer Kirsti Wolfe knows that good interior design starts behind the paint color and before the tile is set and any lighting is hung. For Wolfe and her design business in Bend, Kirsti Wolfe Designs, creating a space that is both functional and beautiful starts with the bones of a house.
Wolfe has a master's degree in Interior Architecture from California Polytechnic University in San Luis Obispo. That means she approaches her designs similar to how an engineer or architect would, focusing on the function and making the most of the space and resources. For almost 30 years, she has specialized in kitchens and bathrooms, two of the most used rooms in a home, because of the infinite technical details that go into making those spaces function for each home.
Wolfe begins by asking herself, "How is this put together architecturally, and how will it function? We start there, and grow function into a pleasing form for the client. We provide professional documents for builders and subcontractors which saves them time and money."
Wolfe and her design team, Angela Newell and Tracy Pszczolkowski, work with a variety of budgets and styles in Central Oregon, offering many design packages. Wolfe describes her business as providing a positive and enjoyable experience from commencement to completion. Wolfe and her team design entire custom homes, new construction, remodels, hospitality destinations, restaurants and more.
Wolfe also has strong relationships with architects and builders in the region, often coming into a project before building has taken place to rework room layouts to allow for more function and utility. Her architectural background allows her to see the technical details in a space before the design details.
"When you see the layouts, you can see a difference from a typical design versus what we can provide," said Wolfe. "It's creating a one of a kind home with the client's individuality showing through in the final design."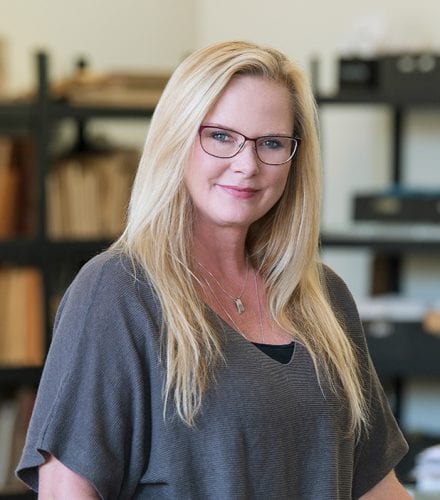 Traditional Elegance
When Linda Lonergan was building her custom home in Bend, she turned to Wolfe to work out a space issue in the master bathroom. "I had plans in place, but I wasn't very happy with the kitchen and bathroom designs. I didn't feel that they utilized the space well," Lonergan said. "I went to Kirsti and told her what my feeling was, and she immediately went to work with redesigning the spaces, which provided more storage, more usability in every aspect."
In the original plans, when entering the master bathroom door one would look directly at the toilet, and angled walls didn't allow for much counter space or storage. Lonergan brought Kirsti Wolfe Designs in before construction began. By moving interior walls and redesigning the layout, Wolfe was able to add more space to the master bathroom. In fact, the bathroom went from twelve square feet of storage to fifty-two square feet of storage.
"So much about interior design is listening to the client and their needs and wants. You want to make the space beautiful, but you need it to function and flow, too," said Wolfe.
The finished bathroom has a dressing table in addition to the double-sink vanity. The alderwood inset cabinetry was custom designed by Wolfe and built by Bladt's Custom Woodworking. The stone slab counters add contrast to the dark wood. Wolfe designed the custom tile layouts, and the selection of all plumbing and lighting fixtures too. The result is a master bathroom that functions beautifully, and looks beautiful, too.
"Kirsti's very creative, very professional," said Lonergan. "She comes up with options for you, but she's decisive. She's not afraid to go outside the box, and make it very custom."

Contemporary Zen
For a new home on the west side of Bend, a recent client turned to Kirsti Wolfe Designs for her custom kitchen and bathroom.
"I was afraid of being intimidated by an interior designer, but she was very easy to be around. I had met with my builders Copperline Homes and met with my architect Al Tozer, but we hadn't started building at all. It was a good time to bring her in," said the client.
Wolfe and the client started from scratch and spent time figuring out exactly what she would want and need in the space. The homeowner wanted a calming and tranquil atmosphere in her home. Using elements of water, glass and wood in the kitchen and bathroom, Wolfe ensured that her vision flowed throughout the space.
The aesthetic is also in play in the kitchen, with the contemporary European-inspired design that includes clean lines, and making use of every inch of the room. All the lines fall into place along the stainless-steel hood, and the two-inch-thick glass cabinets match above and below. The live-edge sapele wood table, custom made by Dansky cabinetry (which also made the rest of the cabinets in the home), functions as the client's everyday dining table attached to the island, and was designed to suit her entertaining lifestyle.
"We took time to make sure every decision was thoroughly thought out," said Wolfe.
The client was thrilled with not only the final product, but also the process of working with Kirsti. "If ever I had a question she was there to answer and help me through the process, and she let me be part of the process."