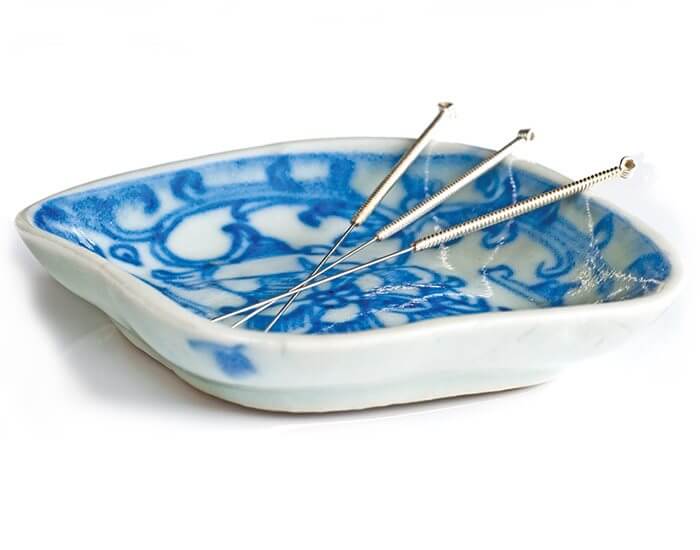 An ancient Chinese practice, acupuncture treatments in Central Oregon have taken some time to stick.
"I've waited fifteen years for people to widely recognize its benefits," said Jennifer Cochrane, the founder and owner of Central Oregon Acupuncture. With two centers in Bend and one in Redmond, Cochrane said she endured raised eyebrows without giving up her resolute beliefs that the right points of pressure can be life-saving.
Acupuncture has been used for over 4,000 years to heal and treat various physical, mental, and emotional ailments. Now, the service is offered in various types of clinics across Central Oregon including, physical therapy, chiropractic clinics and even a yoga studio. In 2015, Mark and Gina Montgomery opened Bend Community Healing, a health studio that combined Mark's acupuncture background with Gina's yoga experience and promotes communal bodywork in groups sessions.
Having pricked a finger or experienced a paper cut it is hard to imagine how the harsh sensation caused by needles could be healing, but acupuncture actually aims to eliminate pain. Working below the body's sensitive nerve fibers in the deep dermis, acupuncturists target acupoints along a system of channels called meridians.
According to tradition, energy blocked in these channels can lead to health problems. Acupuncturists treat a combination of points with their needles to remove cricks in the internal circuit of the body. Cochrane's explanation likens these blocked passages to a garden hose. Simply put: a hose with kinks will not nourish the garden.
Using acupuncture to treat more than sixty conditions, ranging from allergies to peptic ulcers, Cochrane believes the goal of acupuncture is to correct the root of a physical problem rather than merely reducing symptoms.
"I'm an advocate that in three treatments you should see improvement or we need to revaluate," she said, "With a few well-placed needles, you should feel the effects of a spring tune-up in just one session, even if you are training for the Pole Pedal Paddle."
Cochrane attributes acupuncture's new acceptance in the region to this preventive approach and the belief that pain should not be permanent, making the more than fifteen clinics across Central Oregon a case in point. – Andes Hruby
---
Other services offered by acupuncture clinics include:
Allergy Elimination
By testing one allergy at a time, Nambudripad Allergy Elimination Techniques, (NAET) aim to retrain the nervous system's responses to specific substances.
Cupping
Used primarily to treat respiratory conditions, cupping therapy comes from the traditional Chinese practice and uses heated glass cups to draw out muscle tension and relieve pain.
Massage
Central Oregon Acupunture's clinics employ a number of massage techniques, including deep tissue massage, Swedish massage, myofascial release and prenatal massage.
The application of red and near infrared light over injuries or wounds, Low Level Laser Therapy (LLLT) aims to improve soft tissue healing and relieve acute and chronic pain.