For Central Oregon golf fans there may be no more anticipated month than April. It's the 30-day stretch when most, if not all, Central Oregon courses open for play, often at rates that are just a fraction of those offered during the peak summer season. Off the course, April also marks the arrival of The Masters tournament in Augusta, GA, golf's equivalent of the Super Bowl and World Series rolled up in one event and served up with a bouquet azaleas at Ray's Creek. If that doesn't have you fantasizing about booming tee shots and tuning-fork-sweet irons, then you're probably in the wrong place. For all the rest, here's a look at some of the best Spring golf deals available to locals and visitors alike in Central Oregon this month.
Aspen Lakes
Status: All 18 Open
Deal: 18 holes for $30 until April 14. Then, 18 holes for $49 and 9 holes for $35 with a cart until May 24.
Black Butte Ranch: Big Meadow 
Status: All 18 Open.
Deal: 9-holes after 12 pm $29. Cart not included
Juniper Golf Course (Redmond)
Status: All 18 open.
Deal: Redmond residents receive$10 Off on an 18-hole round.
River's Edge
Status: All 18 open.
Deal: No spring special. $47 for 18 holes through May 24. Club card available for additional discounts on 9- and 18-hole rates.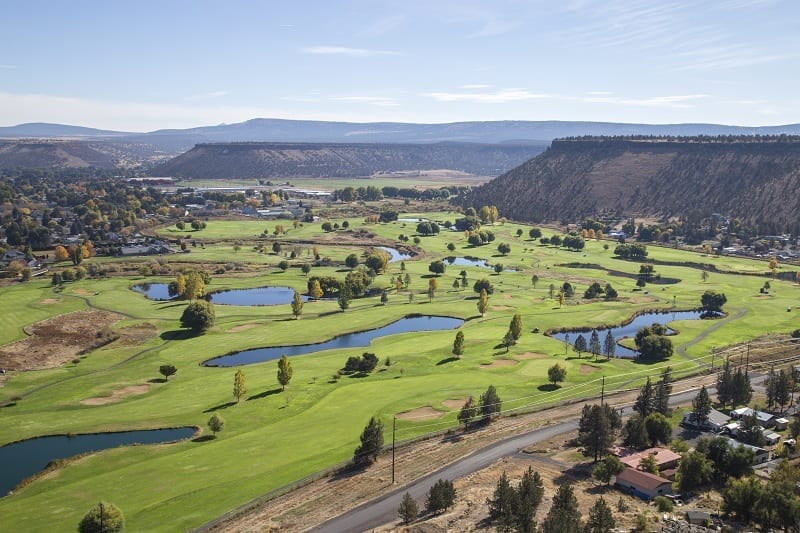 Meadow Lakes (Prineville)
Status: All 18 open
Deal: $20 after 3pm, ($30 w/ cart) until May 6. 18-hole walking rate of $32 to May 7.
Widgi Creek
Status: All 18 open
Deal: $29 for unlimited golf through April 26. (walking)
Sunriver Resort
Status: Meadows open with 18 holes. (Woodlands opens May 18)
Deal: $40 for Deschutes County residents after 2pm. (Cart included in rate)
Quail Run (La Pine)
Status: All 18 open
Deal: $35 through April 15. $25 Twilight rate April 16-May 14 after 1pm.
Eagle Crest Resort (Redmond)
Status: Resort, Ridge, and Challenge Courses open.
Rates: $35 at Resort Course. $24 after 2 p.m. at Challenge Course. $35 after 2 p.m. at Ridge Course (Rates do not include cart fees)