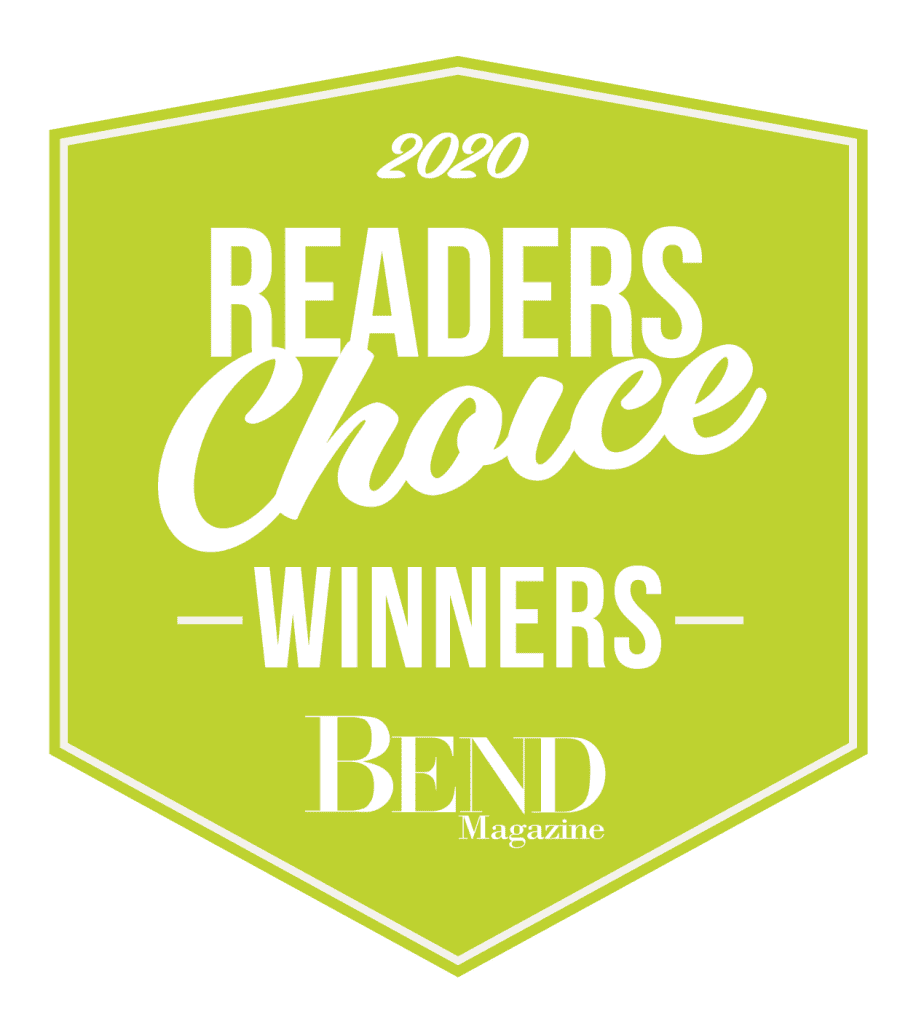 The verdict is in: Bend Magazine's third annual Readers Choice awards brought the heat. It was hard to know what to expect with our annual "best of" roundup this go around, in what would be a summary point for a year that no one deemed normal in any possible way. But you, Central Oregon, showed up. You used your voice to weigh in on Bend's best of many things, and what we hear loud and clear is this: There's a lot of cool stuff around here, and a lot of people who are passionate about that cool stuff. Four categories. 212 contenders. Two weeks of voting. 10,330 votes. Thirty-four winners. Most votes cast in a single category: best brewery. Followed in total vote counts by best breakfast, outdoor dining, baked goods and tacos. Most hotly contested category: best burger. Seems safe to say that we may be a town of outdoor adventurers, but what we get most excited about is food and beverages. But that's not all there is to life, you say—toys, outdoor gear, staycation destinations, spas and items for our pets are all here, too. Read on, and then go forth and support the amazing, local, favorite businesses of Bend.
Best Brewery- Deschutes Brewery
In this brewtown of brewtowns, there is no question who is the grand daddy. Deschutes Brewery was founded in 1989 and laid the groundwork for a gazillion gallons of craft brew to follow. The pub downtown on Bond Street remains a Bend go-to for visitors and locals alike, with summertime waitlists of an hour or two not uncommon. "For over thirty-two years, our pub has been a comfortable gathering place for people from all walks of life to come together over a beer and some great food in a warm, welcoming atmosphere," said Founder Gary Fish. "Our beer, food and our people live for just the opportunity to deliver on that commitment. Any time our team can be recognized for succeeding at our most important task, that being to 'blow our customer's minds,' it is gratifying beyond words." Belly up to Bend's original brewery bar for an imperial pint of Mirror Pond ale and pay tribute to the past, present and future of great Central Oregon brews.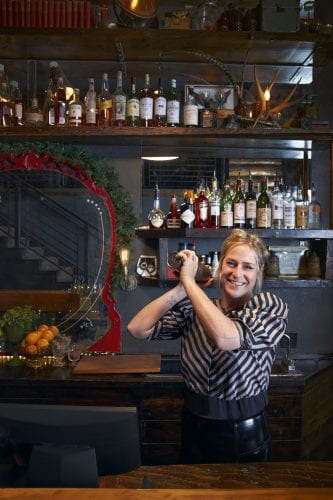 Best Cocktails- The Dogwood Cocktail Cabin
Doug & Phoebe Pedersen opened the Dogwood Cocktail Cabin in 2014, bringing cocktails, food and a little bit of high-class nightlife to downtown Bend. Known for creative drink concoctions made from scratch and top-notch service, Dogwood is in a class of its own. "I think what makes us stand out is creativity, originality, balance and consistency. It's harder to pull off than it sounds," said Phoebe Pedersen. "We are beyond flattered and appreciative to have so much support here in Bend, Central Oregon, and beyond. There is no better feeling than to be recognized for something you have created from scratch."
Wine List- Ariana
Burger- Bend Burger Company
Tacos- El Sancho Taco Shop
Breakfast- McKay Cottage Restaurant
Pizza- Pizza Mondo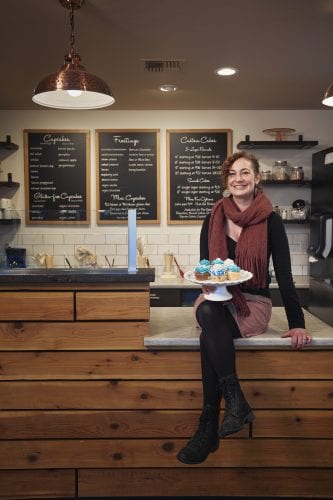 Best Desserts- Ida's Cupcake Café
There is wisdom in choosing one simple thing, and doing it very, very well. Consider, for example, the cupcake. Ida's Cupcakes owner Autumn Lodge Persinger said, "I believe we stand out, in part, because of our customization. Our cupcakes are all made-to-order—you can pick your size, your cake, your frosting, your sprinkles—and we make it on the spot to your specifications." Ida's has long partnered with other local businesses to create custom flavors, like the cafe latte cupcake made with Riff Cold Brew, as well as cupcakes including beer and cider from local breweries and cideries. In short, they do one thing well, and have fun doing it. "I'm a strong believer in doing what you love, and I feel blessed to come to a job I love every day and work with other people who also love what they are doing."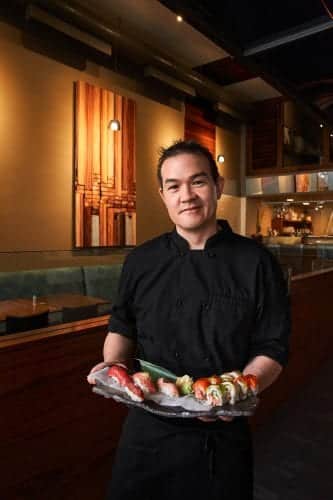 Best Sushi- 5 Fusion & Sushi Bar
For a decade, Joe Kim has been the sushi king of Bend. The 5 Fusion & Sushi Bar chef, co-owner and hometown boy Kim is a three-time James Beard Award semifinalist in the Northwest, one of very few chefs east of the Cascade Mountains to receive the honor. The innovative dishes he creates at the downtown restaurant extend beyond sushi—but you can be assured that the sushi is always on point. "We are honored and humbled to be chosen by readers for the best sushi," said 5 Fusion co-owner Lilian Chu. "Our commitment to our community is at the forefront of our business approach. We choose the finest seafood, hand-cut meats and the highest quality sushi while using many locally produced ingredients, and we treat our customers with excellent service and kindness." Whether you pull up a barstool for a late-night snack or get a table and go for a multi-course meal, at 5 Fusion you'll always feel like you're dining like royalty.
Food Cart- El Sancho Taco Shop
Coffee- Backporch Coffee Roasters
Bakery- The Sparrow Bakery
Outdoor Dining- Pine Tavern Restaurant
Takeout- Wild Rose Northern Thai Eats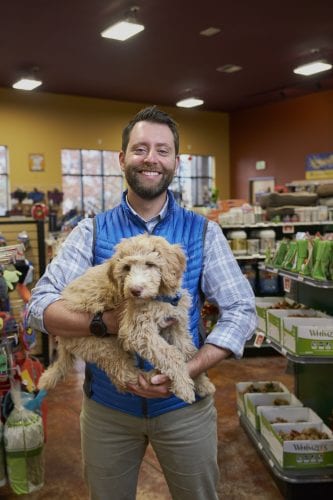 Best Pet Store- Bend Pet Express
You had us at dog wash. In Bend, we love our pets something fierce, and this store gets that. Two locations, the very best food and gear products for your canine and feline, and yes, dog wash services, make this the people's choice for best pet store. Did we mention free delivery and a give-back program that helps pets in need? "We're not the big box guys, so we know your name when you walk in. We genuinely care about customers, and I think people can feel that difference," said President Ryan Kwaterski. "We gave out over 20,000 meals and we raised over $10,000 for our community this year. That is where you start to be more than just a place for people to get pet supplies and start to become a real asset to your community." East side or west side location, you, Fido and Felix are going to love this store.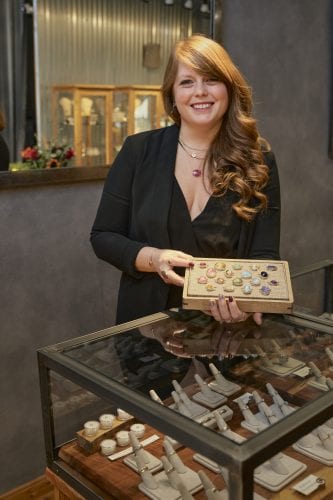 Best Jewelry Store- Silverado Jewelry Gallery
Sometimes you just need a little bling. Silverado in downtown Bend hits the jewelry shopping mark from the first welcome—there are two separate entries and plenty of friendly staff—to the final decision, gift-wrapped if you wish. In between are hundreds of bejeweled and shiny self-adornment options from casual to fancy, affordable to pricey. There's something for your mother, your spouse and your child here as well as yourself, which makes it pretty tough to leave without at least one little parcel of happiness.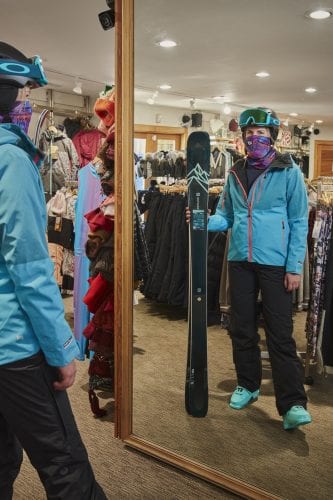 Best Ski Shop- Powder House Ski & Snowboard
What were you doing in 1976? One Bend family was opening a new ski shop on the west side, and they named it the Powder House. Still family-owned, Powder House remains a community favorite after all of these decades. "We're very excited about this and couldn't have done it without our amazing staff, some of whom have been with us for twenty years," said owner Todd McGee. Pick up all the gear you need from skins to hats, and visit the Powder House on the way to the mountain for rentals, boot fitting and tuning, and maintaining your skis and snowboards.
Women's Clothing- Vanilla Urban Threads
Men's Clothing- REVOLVR Menswear
Nursery/florist- Donner Flower Shop
Grocery Store- Market of Choice
Bike Shop- Hutch's Bicycles
Outdoor Gear- REI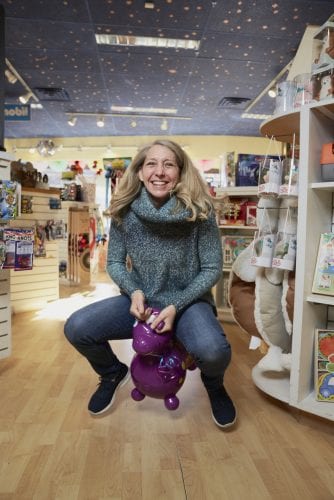 Best Toy Store- Leapin Lizards Toy Co.
The best toy stores don't make you wait to play until you get home and open the packages. At Leapin Lizards, they strongly believe that play is important for all ages, and as often as possible. This independently owned, specialty toy store in downtown carries a wide range of hand chosen, educational and fun toys and gifts. Interactive displays and a very child-friendly play space are part of the deal. Free gift wrapping? Yep, that, too. Take to heart the Leapin Lizards motto—George Bernard Shaw said, "We don't stop playing because we grow old; we grow old because we stop playing."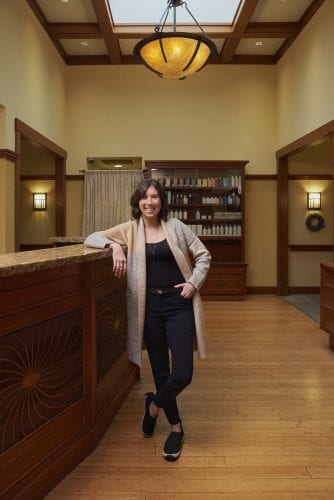 Best Spa- Sage Springs Club & Spa
Ahhhh. There is nothing like a day at the spa to work out all of the stress and busyness of modern life. Sage Springs at Sunriver takes the spa day to the max. The spacious facility offers the full array of spa services from massages to facials, an expansive relaxation room, a salon, divine soaking pool and a fitness center next door. Kick back and make a day of it—or check in to Sunriver Lodge and make an entire vacation of it. Staycation Sunriver Resort Golf Course Tetherow Tour Company Wanderlust Tours Fly Shop The Patient Angler Fly Shop gym/workout spot Athletic Club of Bend Hair Salon Lemon Drop Hair Salon Veterinary Clinic Bend Veterinary Clinic
Staycation- Sunriver Resort 
Golf Course- Tetherow
Tour Company- Wanderlust Tours
Fly Shop- The Patient Angler Fly Shop
Gym/Workout Spot- Athletic Club of Bend
Hair Salon- Lemon Drop Hair Salon
Veterinary Clinic- Bend Veterinary Clinic