Eric Plantenberg and Caribou Martinez met in the early fall of 2014. There was a track they liked to walk together, and while they walked, they would discuss all sorts of things. Eventually, the conversation always turned to business. Plantenberg was the chief strategy officer of Humm Kombucha, an up-and-coming beverage business in Bend, and Martinez was the co-founder of a fledgling cannabis company called Lunchbox Alchemy, also in Bend. "We were just two entrepreneurs, both making consumable goods, in businesses with lot of similarities," recalled Plantenberg. "We had a lot of interesting conversations."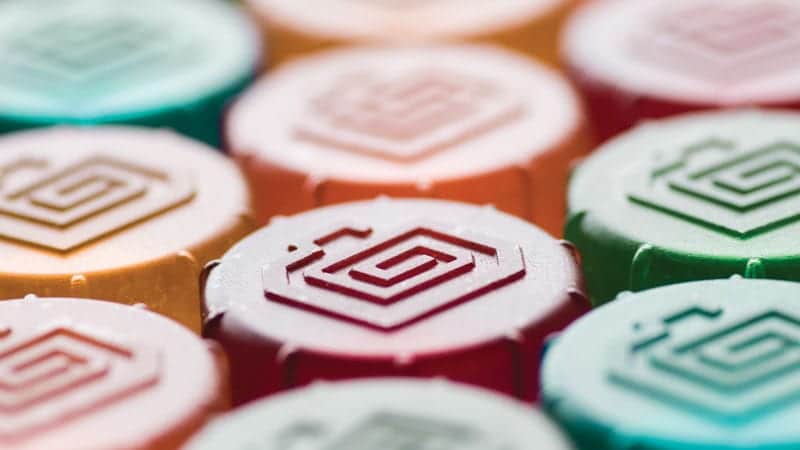 There was another thing the friends had in common, and that is that they were incarcerated. The track they walked was on the campus of the Sheridan Federal Prison Camp in Sheridan, Oregon. Plantenberg had been convicted of a misdemeanor for failure to file tax returns, and Martinez of mortgage fraud. "Cari was my best friend in prison," Plantenberg said.
Martinez grew up in Oregon and gained vast experience in the cannabis industry long before it was legalized. He had cut his teeth on legal cannabis extraction in Colorado beginning in 2012, and in 2014, Martinez launched Lunchbox Alchemy, an extraction, edibles and smokable vape producer, in Bend, with co-founder Cameron Yee. Soon enough, however, Martinez was forced away from the business to report to prison. 
While Martinez was in Sheridan, business boomed. Emily Bennett, who also had a long history in the cannabis industry prior to legalization, went to work in sales for Lunchbox in 2014. "Cari and Cam were kindred lifelong brothers to me, my best friends, and now we were on this grand adventure together," she recalled. Originally, Lunchbox intended to focus mainly on extraction of THC and CDC from cannabis. "But then we made the squib, a gummy edible, and things just took off." 
Lunchbox's squib gummy, made with a highly concentrated dose of cannabis oil and available in an array of flavors, was a best seller right out of the gate. In the early days of legal cannabis sales, Bennett recalls making a few trips to Portland and Eugene, tentatively knocking on dispensary doors to gauge interest in Lunchbox's products. But then, "We started winning cannabis cups at events statewide," Bennett said. Soon, she was putting 3,000 miles a month on her Subaru—stuffed to the gills with squibs—and being met with cheers when she showed up at cannabis shops. "We were bursting at the seams with popularity."
It was boom times everywhere in legal Oregon cannabis, and Bennett recalls it as a very exciting time that was also very challenging, as regulations and laws kept shifting. "There were lots things to quickly pivot on to stay compliant," said Bennett, who also had to keep an eye on production capabilities. "You have to be careful with growth like that."
By the end of 2018, Lunchbox was in trouble. Martinez, still unable to run his own business due to probation restrictions, rang up his old friend from the prison-track walking days. "Cari called me in November of 2018," said Plantenberg. "Lunchbox was on the verge of bankruptcy. Business had gone from 50 percent market share to eight percent and racked up $5 million dollars in debt."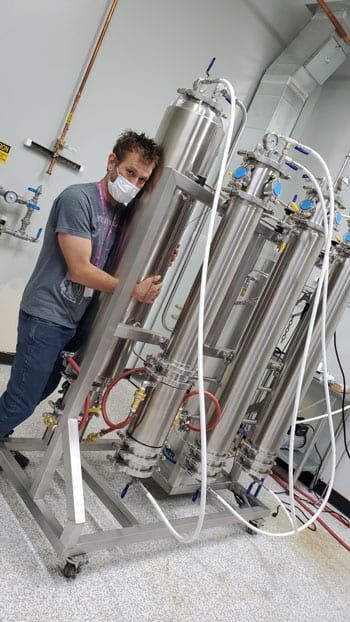 Plantenberg, who had been a key member of the team that steered Humm Kombucha to one of the U.S.'s leading beverage brands, stepped in as CEO of Lunchbox. (In a brief plot twist, Martinez went to work for Humm while Plantenberg took over Lunchbox). Plantenberg knew little of the cannabis industry, but business is business. "The first thing I did was create readable and consistent financial reports, clear profit and loss by business unit statements, and an understandable balance sheet and cash flow." He also set forth to make sense of a rapidly changing, complicated industry. "From a regulatory standpoint it was complicated, as the business was two separate arms—manufacturing in Bend with its own licenses, and distribution at a different facility in Salem with different licenses and bank accounts. We began running both as separate but unified, to see where Lunchbox was succeeding."
Plantenberg compiled a top-notch leadership team, including a new COO and CFO, to compliment the highly skilled Lunchbox product development staff. "Basically, it was—how do we bring together people with a vital knowledge of the plant who were making amazing products with people who know the tenets of running a small business? How do we retool into a great company as well as a great product?"
During the first quarter with Plantenberg at the helm—the first quarter of 2019—Lunchbox Alchemy lost a million dollars. In fact, things didn't truly turn around for more than 18 months. Plantenberg said, "We turned our first quarterly profit the third quarter of 2020, just prior to Slang acquiring Lunchbox."
That's right—at the end of last year, Slang Worldwide, a multi-national, publicly traded cannabis company, bought Lunchbox Alchemy. "It was always our intention to partner with a larger organization," Plantenberg said. "As the cannabis industry evolved, it became clear that multistate operators have a clear advantage. To have the resources and capital we wanted, we needed to be folded into a bigger operation." 
According to the Slang website, the company currently owns six distinct brands and a product portfolio of 65 SKUs, which are distributed from Portland, Oregon to Portland, Maine. John Moynan, COO of Slang Worldwide, said Lunchbox was a highly desirable acquisition. 
"Lunchbox fit with our ideology," Moynan said. "Oregon is one of the most, if not the most, competitive cannabis markets. Lunchbox was one of the longest standing and greatest brands in Oregon. The brand fit our portfolio in terms of industry standards and was already well received on the market." An added value was the headquarters in northeast Bend, he said. "They really built a best-in-class production facility in Bend."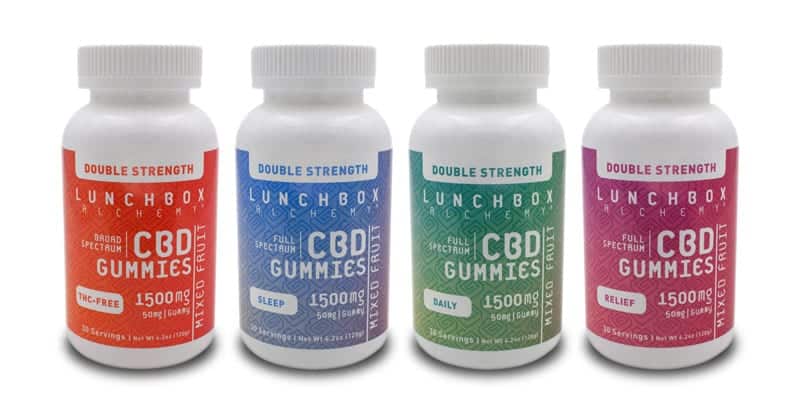 In what is a still a highly regulated industry, state-by-state licenses drive the ability to do business. "Our goals are to increase the success of the brand in Oregon, and then take the show on the road and plug it into our network," Moynan said. 
Lunchbox's highly desirable squib, therefore, up until now only available in Oregon, will soon be made available in Slang's other operation regions. "The squib is a remarkable product, both the CBD and THC versions," Plantenberg said. "It's by far one of the most popular and most effective, partly because it has an incredibly diverse use. Some people use it to sleep, for back pain, for anxiety, for sports performance." 
Through the acquisition, many of the Oregon Lunchbox team members kept their jobs. That isn't the case, however, for Plantenberg. Along with several members of the executive team, he's helping with operational transition and expects to phase out soon. "I'm currently title-less," he said—though knowing Plantenberg, that won't be the case for long. As for Martinez, he's living in Mexico for the time being, contemplating his next adventure. 
Bennett, who remains an account executive with Lunchbox Alchemy and Slang Worldwide—but these days puts far fewer miles on her Subaru in the process—said the merger transition has gone well. "I am delighted to be working with a stellar group of like-minded individuals," she said. "It's a really awesome company." 
Moreover, she brings her own long perspective of decades in Oregon cannabis to Lunchbox Alchemy's evolution. "Cari and Cam were truly pioneers in this industry," she said. "I'm grateful to have been a part of the transition from fully illegal to legal cannabis. We have gone from the darkness to the light." 
Find Lunchbox Alchemy edible cannabis products at nearly every cannabis dispensary in Bend, as well as around Oregon.