Winter returns! Plus, there's a lot happening around town this weekend. Find live music, an adventure film series, bird watching and more.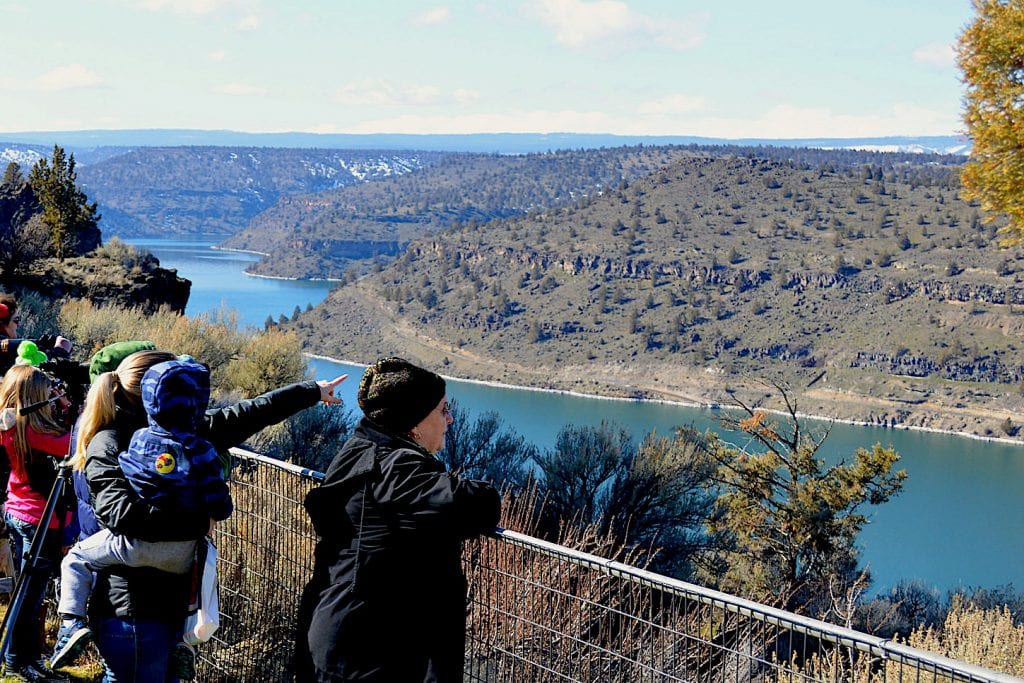 Live Music
February 21-24 | The Belfry, Sisters; Volcanic and The Capitol, Bend
On Wednesday, Tommy Castro and the Painkillers will be playing at the Belfry in Sisters. Ha Ha Tonka and The Blasters will be at Volcanic on Thursday. On Friday Zach Deputy takes the stage. For island vibes, check out Warrior King, The Rootz Warriors and Mista Chief & Rising Buffalo on Thursday at The Capitol.
Mountainfilm on Tour
February 23-24 | Tower Theatre, Bend
Featuring epic adventure-filled documentaries, Mountainfilm on Tour will be in Bend this weekend. The two-night series, which will include different films each night, is curated by the Telluride Film Festival. There will be a raffle and prize giveaways as well. All the profits will benefit the Environmental Center of Bend.
Taste of the Town
February 23 | Central Oregon Community College, Bend
Sample bites from the best restaurants around Central Oregon at the annual Taste of the Town event at Central Oregon Community College. There will also be live music from the High Street Band and beer, wine and cider to purchase. Tickets are $35 in advance and $40 at the door and have sold out the last three years.
Eagle Watch
February 24-25 | Cove Palisades State Park, Culver
Eagle Watch is a free annual event that coincides with an annual bald eagle migration each February, though this event is about more than just bird watching. An entire weekend of events is planned at the observation area at Cove Palisades State Park, including an interactive birds of prey exhibit from The Sunriver Nature Center. On Sunday, the Quartz Creek Drummers, resplendent in brilliant eagle-themed dress, will perform traditional dances from the Warm Springs Tribe. The two-day event is free and open to the public and includes a free lunch, courtesy of dam operator Portland General Electric.
Zwickelmania
February 24 | Various locations in Central Oregon
Central Oregon's breweries open their doors for Zwickelmania, a day of brewery tours and beer sampling (ideally from the "zwickel," the valve on the side of fermentation tanks that allows brewers to taste a beer's progress). It's the state's unofficial beer holiday, and there are events happening at breweries all around the region.