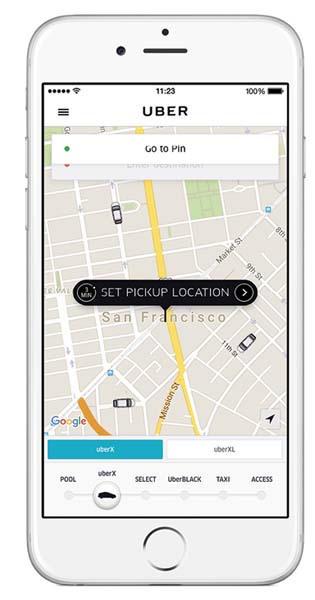 It's been a long time coming, but Bend and Redmond city staff expect ridesharing goliath Uber to be in the Central Oregon market sometime in 2017. Officials from Uber and Lyft, the other popular mobile ride hailing service, have been talking with city officials about what it will take to enter the Central Oregon mar-ket. Those informal discussions were expected to gather steam in January and February as members of the Bend and Redmond city councils looked at specific policy changes that would pave the way for both services. While the regulation of cab and ride-hailing services falls to indi-vidual cities, in this case it's important for Bend and Redmond to work in concert, said Ben Hemson, City of Bend Business Advocate. "[Uber] wants to serve Bend, but only if they can also serve Redmond and the airport," said Hemson.
Before that can happen both jurisdictions want to make sure that they've addressed all the potential pitfalls. That includes the concerns of traditional taxi services that want a level playing field for all ride services. On the other side is a tech savvy public hungry for more alternatives in a market that has few public transportation options.
"I've heard some feedback from cab companies that is perhaps more negative, but there are a lot of businesses in town who are eager for a ride share or transportation network service," said Hemson.