It's a big weekend for Central Oregon. There's the annual Pole Pedal Paddle, the Kickoff to Central Oregon Beer Week and more. If you're looking to get out of town, Maupin has its annual Daze of the Deschutes street festival.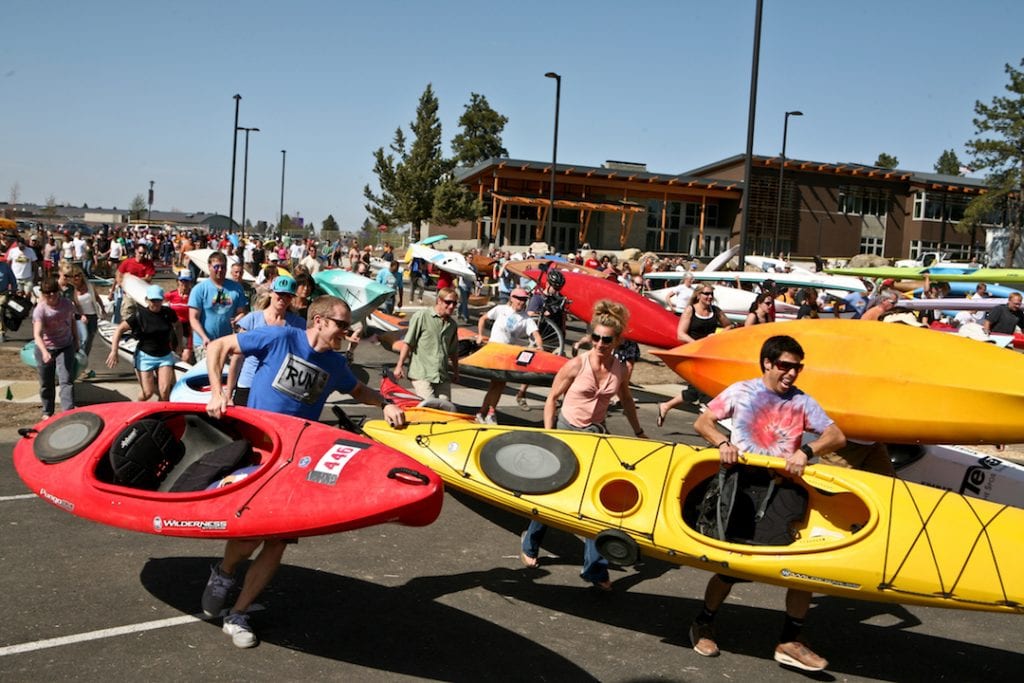 4HandsLA
May 18 | First United Methodist Church, Bend
4HandsLA, a piano duo, will close out the High Desert Chamber Music's tenth anniversary season. The impressive duo wows audiences with performances of classical piano music that has been described as "energetic" and "dazzling."
Kickoff to Central Oregon Beer Week
May 19 | Wild Ride Brewing, Redmond
Celebrate the kickoff to Central Oregon Beer Week at Wild Ride Brewing in Redmond on Saturday. There will be live music, food trucks, games on the patio for the whole family and a new beer release from Wild Ride. Central Oregon Beer Week is ten days of events celebrating Central Oregon's brewing scene.
Pole Pedal Paddle
May 19 | Bend
Part endurance race, part costume party and community carnival, the annual Pole Pedal Paddle is Bend's signature multisport race and a rite of spring in Central Oregon. The PPP is a major fundraiser for Mt. Bachelor Sports Education Foundation. If you're not racing, chances are you know someone who is. Head down to the Old Mill District to watch some of the last legs and cheer on the competitors.
Maupin Daze on the Deschutes
May 20 | Maupin
Just in time for some of the best trout fishing of the year, Maupin Daze on the Deschutes is a full day of events and activities in Maupin that families will enjoy. Head to the small fishing and rafting hamlet on the Deschutes River to find rafting, a petting zoo, games, arts and crafts and more.
Live Music
May 17, 19 | McMenamins, Bend; The Belfry, Sisters
If you're in the mood for live music this weekend, The Last Revel will be at McMenamins on Thursday night. On Friday, don't miss the Dirty Revival, the popular soul and hip hop fusion band from Portland, at The Belfry.