At long last, Chef Paul Itti of Wild Rose gets to cook his favorite dishes: his father's.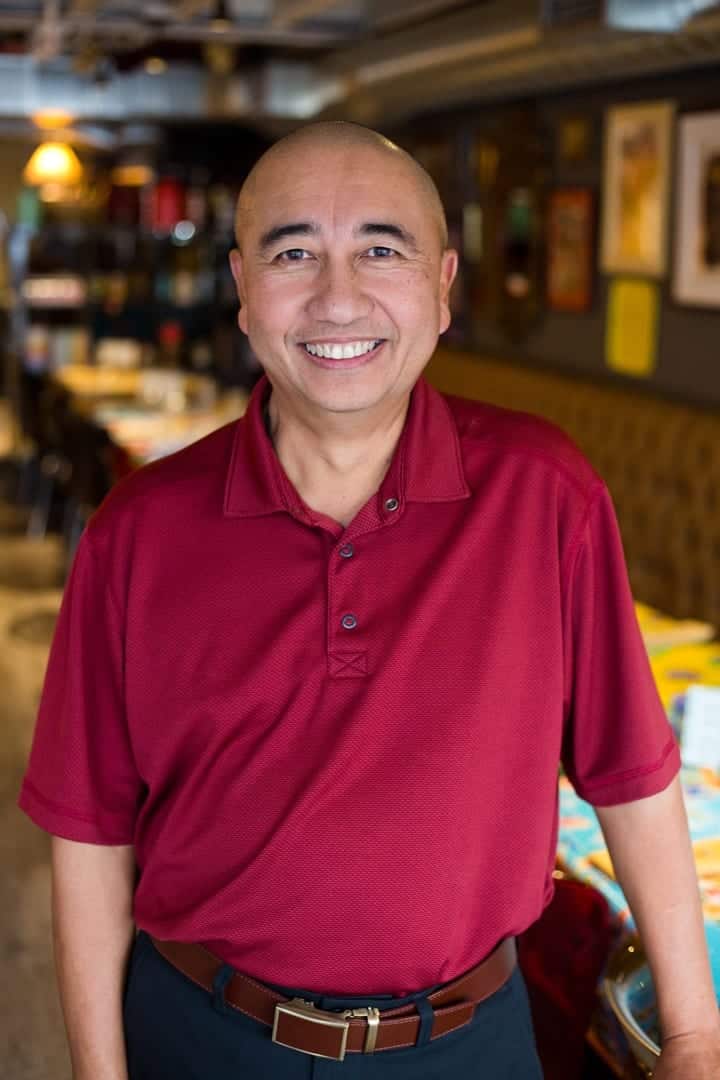 It's 1970, midday in the lush hills outside of Chiang Mai, northern Thailand, and a man leaves the small health care center in the countryside where he is the director and heads home. He goes straight to the kitchen to prepare lunch as he does every day, his nine-year-old son by his side. The boy's eyes are level with the blade as his father wields it with the precision of a surgeon, slicing raw pork, then methodically moving the long blade through it, mincing it perfectly.
With a long, slender, fresh lemongrass stalk, the father whisks the pig's blood, infusing it with the herb's flavor. The boy anticipates his father's masterful execution of the dish, one of his favorites, larb.
Nearly a half-century later, Paul Itti would recall those afternoons as a boy, what drove him to cook for a living, and why he chose his father's dishes as the focus of Wild Rose, the restaurant he opened in 2013, in a low-ceilinged, century-old building in downtown Bend.
"The meat has to be perfect—he'd show me how to chop it finer," said Itti, 56, sitting in his restaurant during a break between lunch and dinner service. "The soup had to be perfect, with the chicken tender—just right. He was picky, in a good way."
When Itti turned 21, he moved to Seattle to go to college, just as many of his cousins had done before him. He began studying interior design, and then accounting at Seattle Central Community College. Away from school, he waited on tables at a nearby Thai restaurant. He fell in love with one of the cooks at the restaurant and married her three months later. "I said, 'Let's do this,'" he said. Itti graduated, worked in accounting for three months, and quit.
"I liked the restaurant a lot better," he said. "Accounting was eight to five, and lots of numbers. I love meeting people and cooking, so I got a restaurant."
Itti and his wife, Ampawan, opened a Thai restaurant in Kelso, Washington, and a year later, their daughter, Rosie, was born. They wanted to leave the city to raise her, and moved to Port Townsend, where they opened Khu Larb Thai restaurant in 1989, the first Thai restaurant on the Olympic Peninsula. They were serving the dishes that Ampawan, who is from Bangkok, had cooked for the restaurant in Seattle. Itti learned from her how to make pad Thai with peanut sauce, cashew chicken, and American takes on Thai food—not the cuisine of northern Thailand, or his perfectionist father.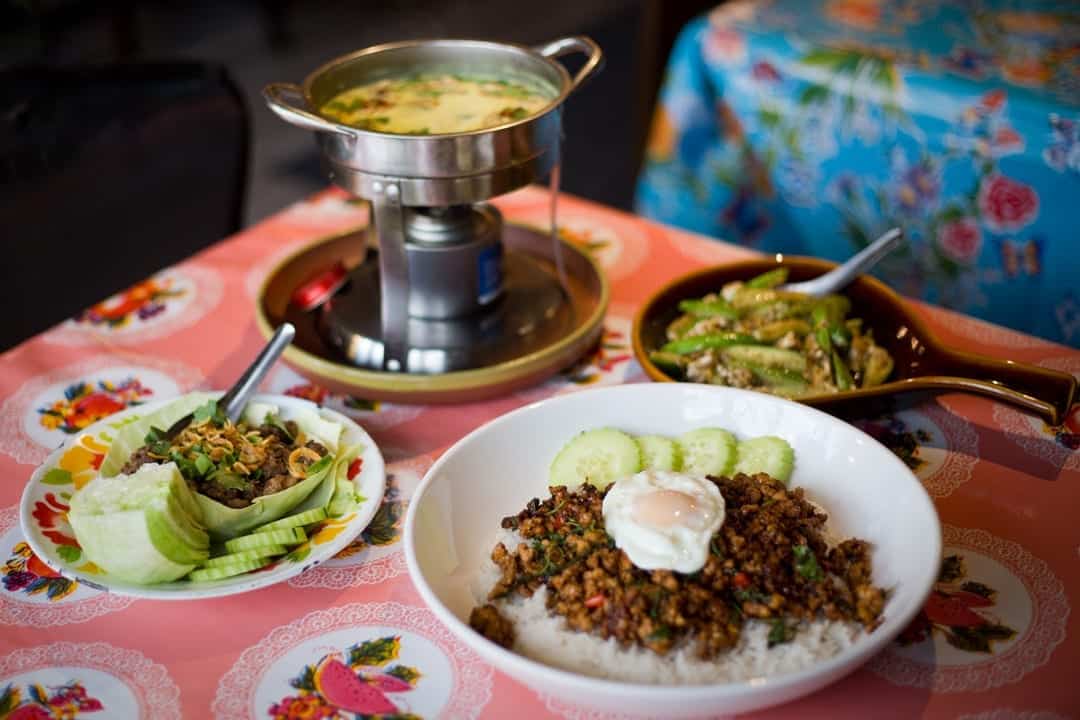 Over the years, Itti took up golf, and became good friends with his first golf teacher, Lyndon Blackwell. After Blackwell moved to Bend, Itti visited, loved the golf courses and the small-town atmosphere, and moved here in 2013. When he looked at the restaurant space on Oregon Avenue, part of a former J.C. Penney store opened in 1908, the landlord suggested that Itti try his hand at a new trend in Thai food.
"He said, 'Look at Pok Pok [the widely acclaimed restaurant that began in Portland, serving northern Thai cuisine],'" said Itti. "That's my hometown. I don't have to look at Pok Pok, I was born in Chiang Mai. It's in my blood."
Itti realized that Americans' ideas about Thai food had become more sophisticated, and as Chiang Mai has grown as a destination, its cuisine has also become more well known. The dishes that Itti had cooked at home—the ones that Rosie's classmates would make fun of when she took them to school for lunch—were being embraced.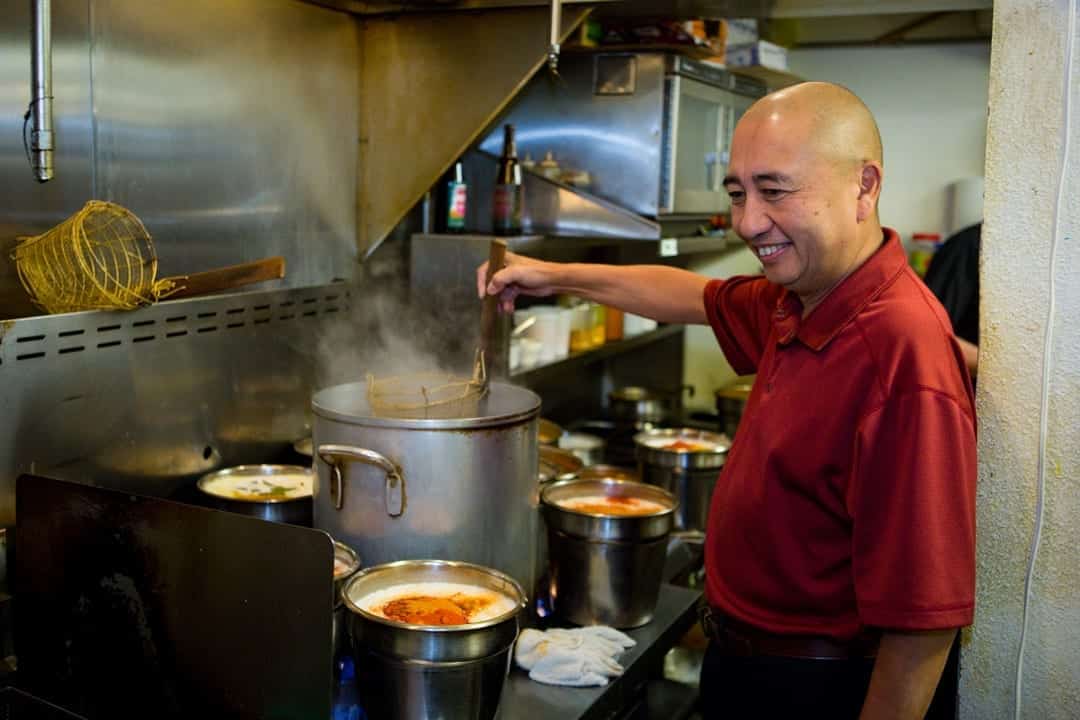 Now was the time for him to cook his father's dishes. At first, he would make an annual trip to his hometown of Sanpatong, about fourteen miles from Chiang Mai, to get five spices only available in that region, as well as the curry paste made by a woman he considers to be his sister, a longtime family friend. To make the paste, she picks chilis by hand, roasts them, dries them and grinds them, just as Itti's father once did. Now he makes the trip three times a year to keep up with demand in his eighty-seat eatery, co-owned by Rosie. (His last trip included bringing back nearly ninety pounds of the stuff in several suitcases, he said.)
The ingredients are integral to many of the signature dishes at Wild Rose, such as khao soi, a yellow coconut curry broth with egg noodles, shallots, pickled cabbage, crispy egg noodles, green onion, cilantro, lime and hot basil pork, with aromatic "holy basil" over sticky Jasmine rice and topped with a fried egg. Even as the menu and fanbase have expanded, the flavors remain firmly grounded in the family tradition. A quick review of the menu reveals "Grandfather's tom kha soup" of coconut milk, lemongrass, galanga, kaffir lime leaves, straw mushrooms and cilantro and includes an exuberant declaration: "Our grandfather's secret recipe!" Whenever Paul Itti sips the hot, herbaceous liquid, he's a little boy in Thailand again, discovering why perfectionism matters.