Sponsored Content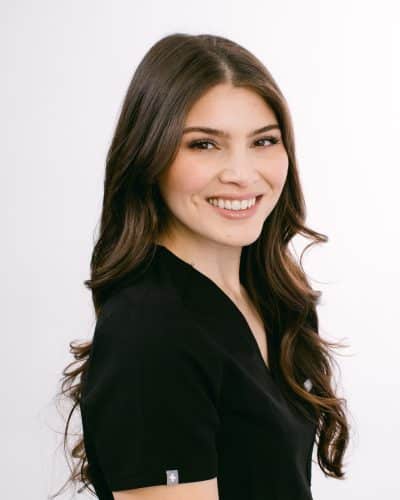 Registered Nurse Alexandra Becker talks to us all about what you need to know when considering wrinkle reducers, fillers, and more.
Cosmetic injections have gained increasing popularity to help delay and reduce signs of aging and enhance natural features. With minimal discomfort and approachable treatment pricing, wrinkle reducers and fillers are helping many people achieve that youthful look they want Increased product quality and advances in injection techniques have yielded better results over the years while offering no downtime and almost immediate results making them very appealing for those looking for quick results.
Registered Nurse Alexandra Becker from Bend Dermatology Clinic shares her insight on cosmetic injectables in today's dermatology Q&A. It is a must-read before trying these popular aesthetic treatments.
Q: Wrinkle reducers vs. fillers – how are they different?
Neuromodulators are wrinkle relaxers. They work great for someone who has dynamic wrinkles with facial movements, such as strong frown muscles that we often use subconsciously while thinking or going about our day. Neuromodulators are also commonly used for decreasing lines in the forehead and crows' feet. Neuromodulators block communication from your nerves to the muscle, resulting in a relaxed muscle.
Fillers, on the other hand, help replace volume loss that naturally occurs as we age. Younger patients use fillers to augment areas where they desire more fullness or contouring. They are ideal for static wrinkles or lines, meaning wrinkles or lines that we have at rest without facial movement. The most common fillers are comprised of hyaluronic acid, which is something we naturally create in our bodies. Other popular ingredients are collagen, calcium hydroxylapatite, and a synthetic filler such as poly-L-lactic acid, which helps stimulate collagen production. Fillers are commonly used to:
· Minimize fine lines, deep creases, and hollow areas
· Plump lips
· Diminish scars
· Restore volume to cheeks
· Rejuvenate hands
Q: What are the top neurotoxin brands, and do you have a favorite?
At Bend Dermatology Clinic we use BOTOX® Cosmetic, Dysport®, and Xeomin®. My favorite is BOTOX Cosmetic, but they are all similar and provide remarkable results!
Q: Do specific fillers work best in certain parts of the face?
Understanding fillers is essential. Certain fillers are only meant for a specific area of the face. Some fillers are thinner, making them great for fine lines around the mouth where we have a lot of movement and therefore would not want a thick filler to be injected there. Thicker fillers have a better lifting capacity, making them more appropriate for use on the cheeks.
Q. What should I know before trying cosmetic injections for the first time?
Cosmetic injections are a quick procedure with little downtime. Before trying wrinkle relaxers or fillers, a thorough consultation is required. You want a highly-qualified medical provider or licensed cosmetic injector to work with you to determine your cosmetic goals and health history, product recommendations, and after-care instructions. Understanding your goals is critical to achieving the results you want, and you want to be 100% confident with your chosen cosmetic dermatology professional.
Neuromodulators are safe and have been around for 20 years. Our body completely metabolizes the neurotoxin and there are no long-term effects once worn off. For the first 24 hours, it is important to not massage the area, not lie down for at least four hours after injections, no strenuous activity or heat, and no headbands or hats if the forehead was treated. It is also important that you avoid using deep cleansing tools. Make sure you share your skin care regimen with your medical provider or cosmetic injector so they can give you detailed after-care instructions.
About Alexandra Becker, RN Alex began her career more than 10 years ago, first as a Licensed Practical Nurse (LPN) and then as an RN. She loves incorporating science with artistry, which is why she is passionate about cosmetic dermatology. She is equally passionate about patient-centered care with a focus on education and empowerment.
With five locations in Oregon, Bend Dermatology Clinic has been caring for its community with medical dermatology, Mohs surgery, and cosmetic dermatology services since 1980. To book appointments online, click here.