Pity February and its never-ending nights and frigid days. The second month of the year is so unpopular that we actually shortened its stay to twenty-eight days. But February possesses a powerful irony; the month so unloved is all about…love. Yes, this is the time of year when we celebrate romance and relationships. February isn't for haters—it's for lovers! So inspired are we by this notion that we've come up with easy weekend retreats that will either rekindle the most dormant romance or throw another log onto an inferno of passion. Whatever your status, we've got ideas for a cozy itinerary just for two.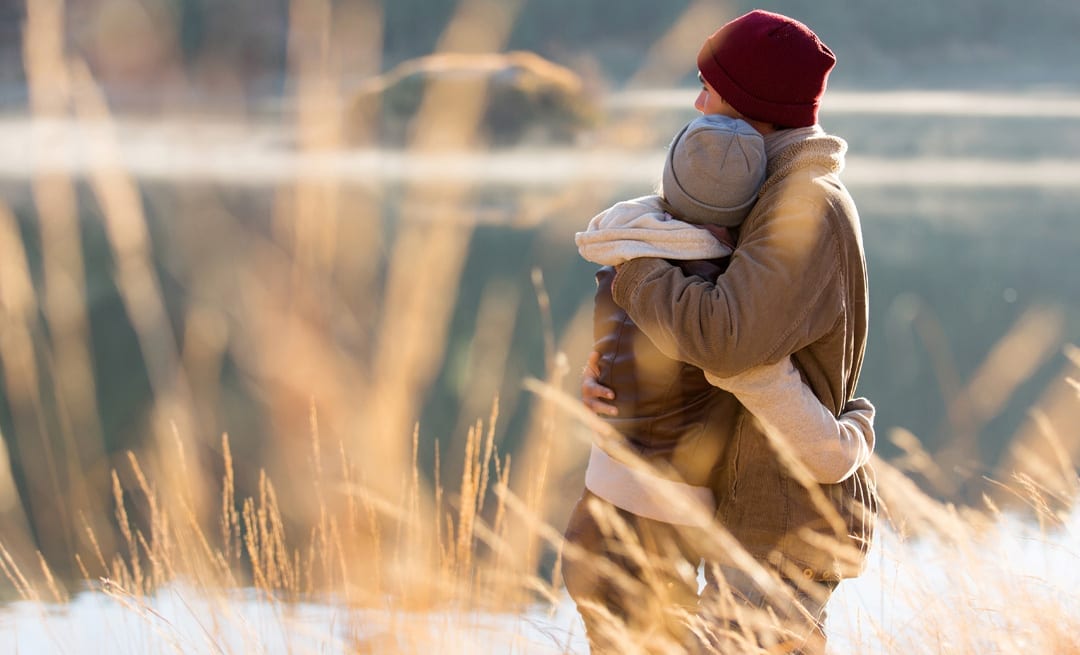 Wintry Escape Into Newberry Crater
A (semi)adventurous overnighter in the heart of a volcano.
Not much has changed at Paulina Lodge over the past half century, and that's by design. If you're looking for a luxury experience, you've come to the wrong place. The accommodations are rustic but cozy, especially against a long winter night. The resort offers nearly a dozen cabins ranging from one-bedroom abodes that are perfect for couples and small families to "Grand Cabins" that sleep up to a dozen and are suited for larger groups and extended families. While the resort offers restaurant and bar service for guests and day visitors, all cabins include full kitchens, and many opt to prepare their own meals.
The lodge operates on a special use permit from the Deschutes National Forest, one of two resorts and a handful of private residences that were grandfathered when the Newberry National Monument was designated in the 1980s to preserve the area from further development. Those who have visited during the summer months know that the area is often abuzz with activity. The twin waterbodies of East Lake and Paulina Lake are a draw for anglers who begin arriving in June in search of trophy brown and rainbow trout. In winter, it's a different scene altogether. The resort's primary clientele consists of snowmobilers and skiers who come for the hundreds of miles of snow-packed trails that are accessible from the resort.
From the winter basecamp, visitors can explore the surrounding area, making skinny tracks across the frozen lake. On nearby Paulina Peak, backcountry skiers mine some of the region's steepest and deepest powder stashes, dropping narrow chutes above tree line into broad glades below. Paulina's primary draw, though, is for snowmobilers who use the resort as wintry basecamp from which to zip around the 150 miles of groomed trails and the more than 300,000 acres of designated off-trail riding.
For the Romance Win: If deep snow doesn't prevent you, locate the hot springs on East Lake and dig out a romantic soak for two. Don't forget the champagne.
Storm Chasing On The Oregon Coast
Wildly stormy beach days pack an unforgettable punch.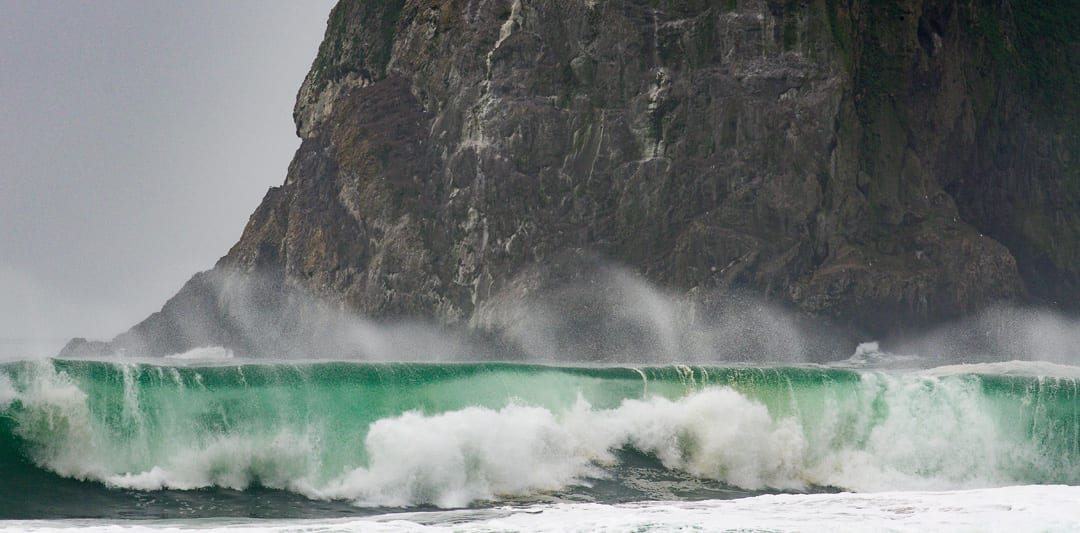 Winter storms are fantastic entertainment. Waves pummel the shore, trees lash in the wind and flocks of birds arc through the sky in thrilling, pure theater. But an epic storm can be introspective, too. Tucked away at a safe vantage from which to witness the earth's atmosphere unleash on a coastline, we are able to truly contemplate the power of nature. Even better if you are hunkered down observing the drama with your sweetie by your side.
Just about anywhere on the Oregon Coast will do when it comes to reveling in winter weather gone wild. The Central Oregon Coast offers Lincoln City, where storm watching comes with a fun challenge. Each winter, "Float Fairies" place hundreds of hand-blown glass floats on the seven-mile stretch of beachfront. The city-sponsored program "Finders Keepers" happens daily, rain or shine, giving visitors a solid reason to go forth into a storm. Find a float; take it home. Didn't find a float? Buy one at Jennifer Sears Glass Art Studio, where you can also see glass artists at work creating the round beauties from scratch. Have dinner at Kyllo's Seafood Grill, suspended on a platform over the beach and the D River. Stay the night at Inn at Spanish Head, where guest rooms tower ten stories over the ocean and boast floor to ceiling windows perfect for taking in the tumultuous scene outside.
For the Romance Win: A winding forest road and a short hike take you to the tippy-tip of Cascade Head. From a high meadow perch, views of the Salmon River Estuary and Lincoln City beaches to the south are breathtaking enough for a proposal.
Serenity at Sisters' FivePine Lodge
Find luxury and romance at the base of the Cascade Mountains.
Sometimes the best getaways are the ones that don't take much effort to achieve. A close-to-home destination just right for winter escape and romance is FivePine Lodge and Conference Center in Sisters, where a collection of brand new cabins opened last year. Drive thirty minutes from Bend and check into a luxurious cabin for two in the lush forest at the base of the Cascade Mountains.
The new Serenity Cabins sit at the western edge of the FivePine campus and were designed specifically for romance. Each is appointed with all the necessities for a cozy weekend, including a pedestal bathtub, a shower with three kinds of showerheads, a fireplace, plush robes, gorgeous Craftsman-style furniture and a back patio with two Adirondack chairs facing the ponderosa pine forest. What isn't in your cabin is nearby: The FivePine campus includes restaurants, entertainment, swimming pools and more. If you're in the mood for a film, wander over to the Sisters Movie House. Three Creeks Brewing, fashioned after an Old West livery stable where they pour their own terrific craft beers, is also on the FivePine campus, as is Rio, a Mexican dining destination.
FivePine also boasts an incredible spa, Shibui, a serene and beautiful Asian-inspired escape. Enter into an open space, low-lit with an expansive water feature marked by a large Buddha statue. The sound of water permeates into surrounding, luxurious treatment rooms. Before and after treatments, enjoy the Swedish dry sauna and hot thermal soaking tub. Rest in the common area before you leave, basking in a tranquil environment of healing and relaxation.
For the Romance Win: At Shibui, book the couple package, Rendezvous for Two, which includes a hot stone massage and a glass of champagne for each person.