Picture a chilly fall morning, the sun not yet above the horizon. The household is quiet, but the early riser knows the rest of the residents will be up soon, hungry and craving a treat. Dig into an early morning muffin baking session and make the whole household happy. Here we feature three tried-and-true muffin selections for the fall season.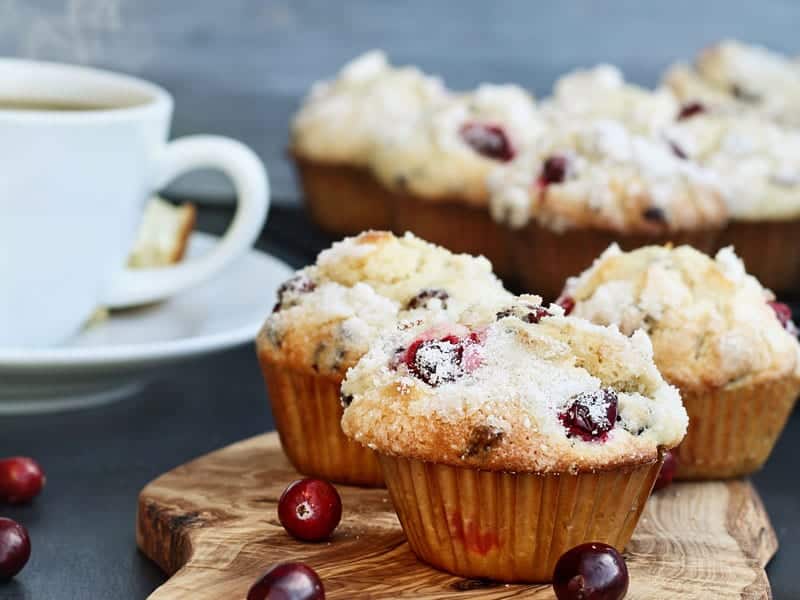 Cranberry
Tart and sweet, colorful and tasty, cranberry is a standout choice for a fall muffin. Nearly 3,000 acres of cranberries are grown in Oregon, producing 40 million pounds of the berries each year. Most are grown on the Southern Oregon coast, where the temperate climate along the coast affords a long growing season, giving the berries a darker pigmentation than berries grown in other states. Oregon cranberries are harvested from mid-October to mid-December. Order some online from Cape Blanco Cranberries, fresh or frozen, and bake to your heart's content.
Want to make your own cranberry muffins? Here's a recipe to try.
Apple
Oregon grows more than twenty varieties of apples, producing a whopping 110 million pounds a year of the famous fresh fall fruit. Most are grown in the region around Portland, most notably the Hood River area. Make a trip north this fall and drive the Hood River Fruit Loop, featuring dozens of orchards and farmstands to shop from. Try Kiyokawa Family Orchards or Packer Orchard. Common apple varieties grown in Oregon include Jonagold, Granny Smith and Braeburn, but the Honeycrisp and Ginger Gold are great choices for baking. One of many advantages to the apple muffin is its moist texture. Dice the apples small for best results. Dig in—you're getting your fruit for the day, too!
If you have a few extra apples in your fruit basket, check out this recipe.
Pumpkin
Making pumpkin muffins from scratch might sound impossibly difficult, but it isn't really. Buy a pie pumpkin from your local grocer, pumpkin patch or a harvest market. Slice it open and remove the seeds. Bake it upside down in a baking dish filled with an inch of water. Scoop out the baked pumpkin and puree. Treat it just like the canned stuff, and follow your favorite recipe. Voila! You can freeze the leftover pumpkin puree for a year, and make tasty fall pumpkin muffins all year long.
This easy cinnamon and brown sugar pumpkin recipe looks irresistible!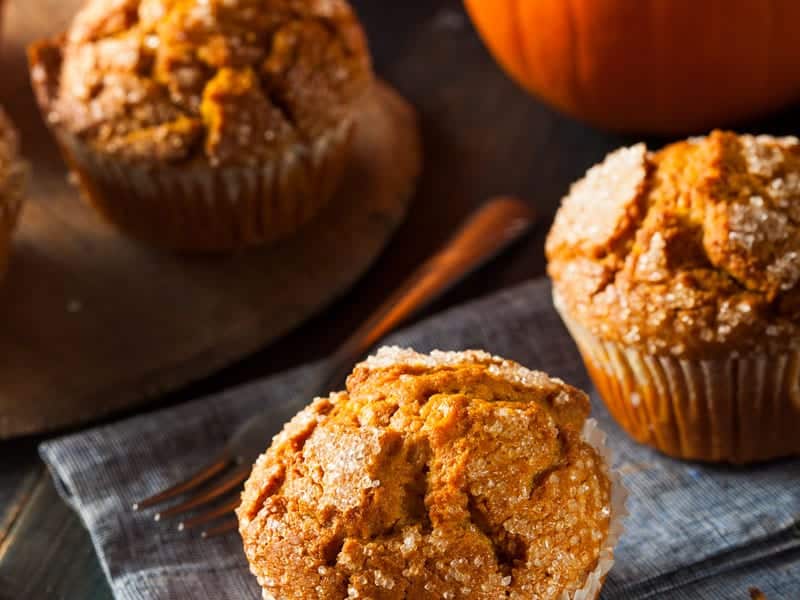 Editors note: This story was originally published on September 29, 2020.