Sponsored Content
With endless opportunities for recreation, nourishing cuisine and a peaceful high desert landscape, Central Oregon is an ideal destination for a wellness-focused getaway in the heart of Oregon. Not sure where to start or how to plan such an escape? Read on for a detailed itinerary for a weekend of relaxing, recharging and soothing the soul.
Day 1
Afternoon
Check-in at SCP Redmond Hotel, the eco-friendly hotel located in Redmond's quaint downtown. With its warm and earthy design elements inspired by the Central Oregon landscape, you'll begin to feel at ease the moment you arrive.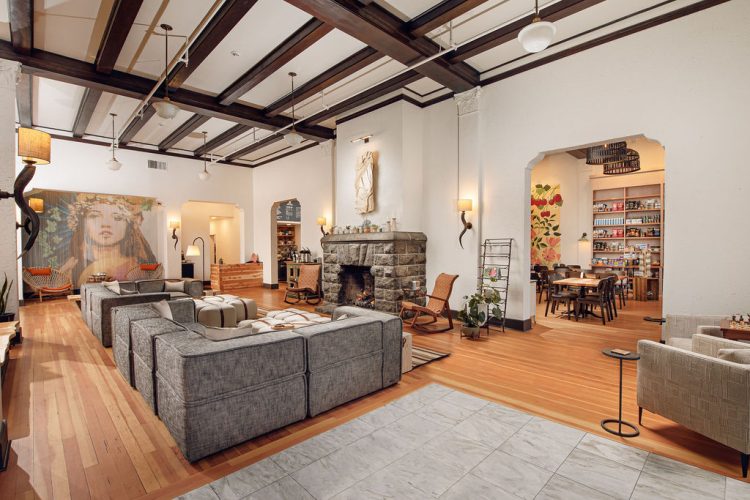 For a truly immersive wellness experience, be sure to book a Peaceful Room, mindfully designed to enhance relaxation and encourage better sleep. With a meditation pillow, oil diffuser, yoga mat and no electronic screen, it's the perfect sanctuary for some much-deserved rest and relaxation.
Once settled in, head outdoors to spend the rest of the afternoon soaking up the Central Oregon scenery. The Eagle Crest River Walk is an easy 2.5-mile trail near Redmond that's perfect for trail running or a leisurely stroll along the river.
Evening
When you return, make your way to The Rooftop, the hotel's rooftop garden for craft cocktails and local bites to toast your arrival. Find yourself surrounded by a serene native garden and panoramic views of the Cascade mountain range. With the best seat in Central Oregon to watch the sunset, it's guaranteed to be an unforgettable dining experience.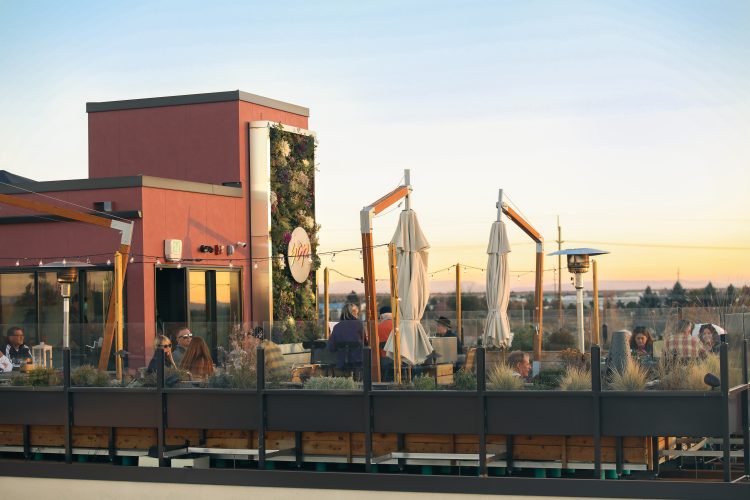 The views are just the beginning, the beautiful cuisine is the true show stopper. Each cocktail and mocktail features fresh fruits and herbs picked from the rooftop garden and the small plates are crafted with locally sourced ingredients.
Once the sun has set and you feel satiated, retreat to your room for a relaxing evening. Fall asleep soundly, knowing that you're not only taking care of yourself but also directly supporting organizations making a positive social impact. With each stay at an SCP Hotel, you provide one adolescent with mental health resources, light the home of one family caring for a critically ill child for 24 hours, and plant one tree in an unnaturally deforested area.
Day 2
Morning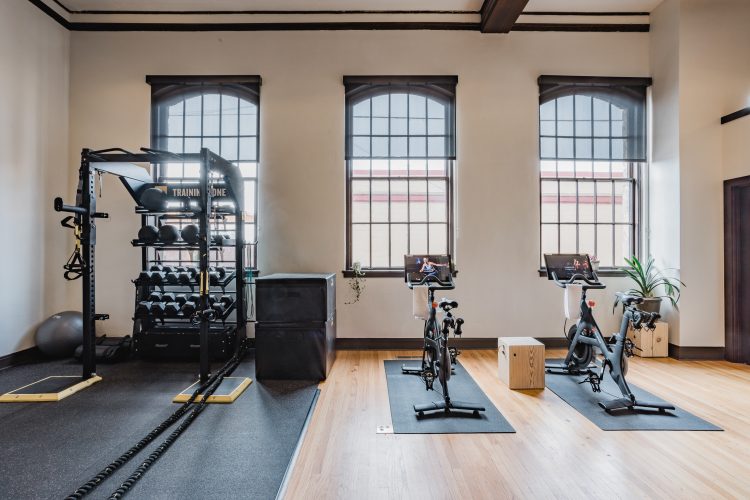 Start the morning by elevating your heart rate at SCP Fit in the hotel. The state-of-the-art boutique fitness space is fully equipped with Peloton bikes, TRX machines, and weight racks, available for any hotel guest to use. Once you've worked up a sweat, take a quiet moment in the peaceful meditation room to clear your head and set an intention for your day.
Next, head to Provisions Market to fuel up with a plant-forward breakfast. The menu features items such as a bagel breakfast sandwich with eggs from a local farm, french toast with sourdough from a nearby bakery, and oatmeal topped with fresh Oregon berries. Refreshing smoothies and locally roasted coffee are also available.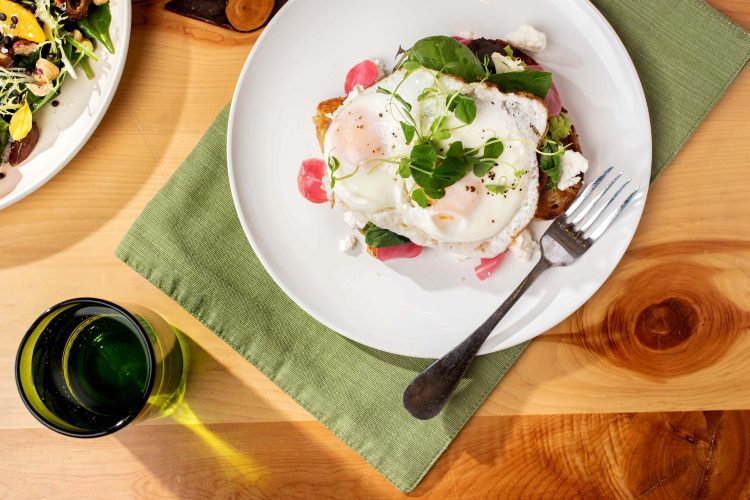 With a day of activity ahead, grab a salad or sandwich to-go so you can fuel up later in the day. The Mediterranean hummus wrap and crunchy cashew quinoa salad come with high praise.
Once you've stocked up it's time for some soul-enriching, heart-pumping time in nature. Grab a water bottle and throw on your favorite adventure apparel, it's time to head to Smith Rock State Park.
Afternoon
Located just fifteen minutes from downtown Redmond, Smith Rock is home to scenic hiking trails, rugged canyon landscapes and world-renowned rock climbing. The best way to see everything that this state park offers is by hiking the Misery Ridge loop, which is more breathtaking than miserable. The summit provides an insane bird's eye view of Central Oregon, making it the perfect spot to stop for a snack and catch your breath before continuing.
Afterward, make your way back to the hotel and take some time to unwind. If you have work that needs to be done, head to SCP Commons, a beautiful coworking space designed to inspire both creativity and productivity.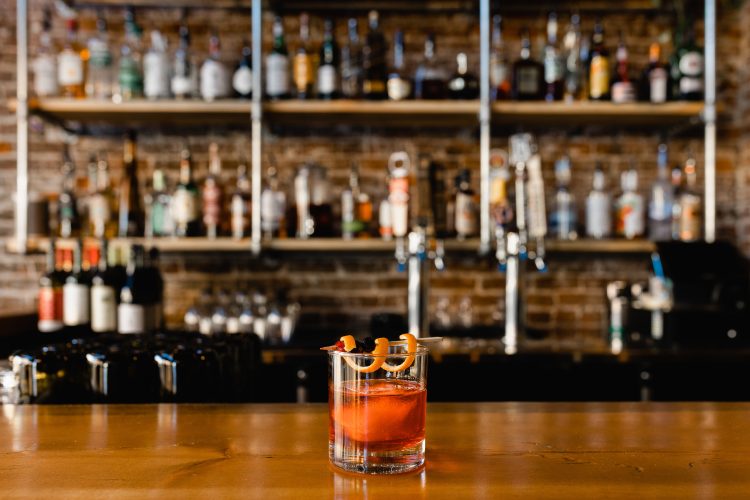 Once you're done with work for the day, swing by the Wayfarer Club for tavern-inspired small plates such as Spanish roasted nuts, citrus marinated olives, jackfruit tacos and more. There is also an extensive libations menu to browse through. Check out one of the adventure books laying around and enjoy a cozy afternoon. It's been a busy day and there's still a night full of nourishing food and fun waiting for you.
Evening
Dinner at Terra Kitchen, SCP's plant-forward and locally sourced restaurant, is an absolute must. The true farm-to-table dining experience is committed to crafting food that's good for you, good for the community, good for the planet…and just really, really good. The kitchen's close partnership with surrounding farms allows it to source the freshest ingredients possible while also supporting the burgeoning local food scene. The seasonally rotating menu draws inspiration from blue zones, Mediterranean cuisine and Pacific Northwest crops resulting in a fusion of healthy, flavorful and sustainable dishes.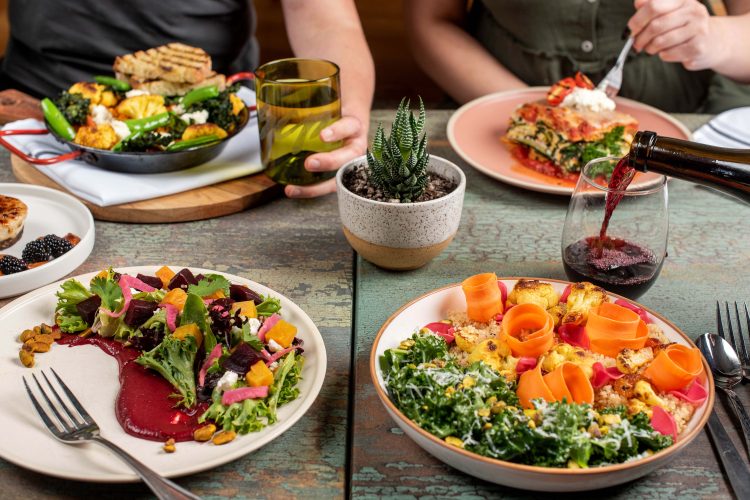 For an appetizer, try the Mushroom Pesto Tartine, grilled rye sourdough topped with kale pesto, mushroom duxelles, manchego, Fresno pepper, citrus arugula and hazelnut. For a refreshing salad, try the Terra Summer Salad, with local leafy greens, burrata, grilled watermelon, sugar snap peas, sunflower seeds and mint, all tossed with a ginger lemon vinaigrette. Check out the libations menu for a wide variety of handcrafted cocktails and mocktails, natural wines, and local beers that are guaranteed to enhance the dining experience.
The Farm Vegetable Paella is a delicious first-course option, offering aromatic saffron rice mixed with chorizo seasoned cauliflower, snap peas, fennel, kale and whipped ricotta-chevre all topped with harissa-romesco sauce and a piece of grilled bread. The Primavera Pasta is another nutrient-dense and flavorful dish, linguini served with tarragon kale pesto, roasted garlic, cured egg yolk, charred broccolini and garlic scapes.
With the brûlée cheesecake, a handcrafted Medjool and walnut crust filled with marionberry compote, you no longer have to choose between your wellbeing and a mouthwatering dessert.
Day 3
Morning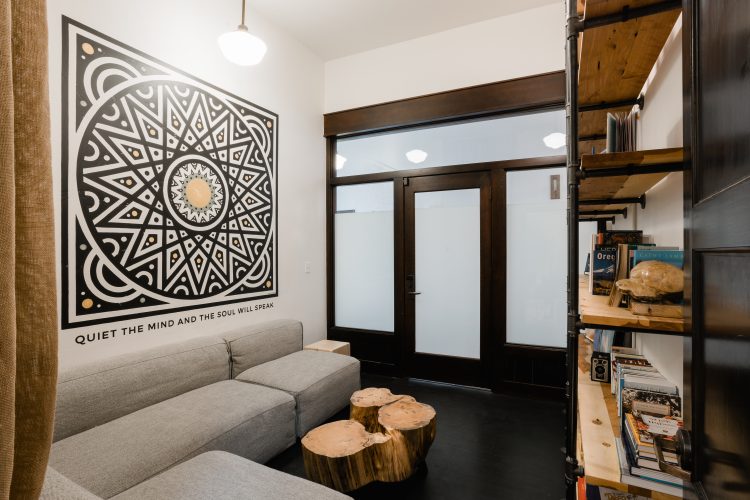 Before packing your bags, begin your morning with another sweat at SCP Fit or with a moment of gratitude in the meditation room. Enjoy breakfast at Provisions Market and grab some healthy snacks for the road. Leave feeling nourished and refueled, dreaming of the next time you'll be back.