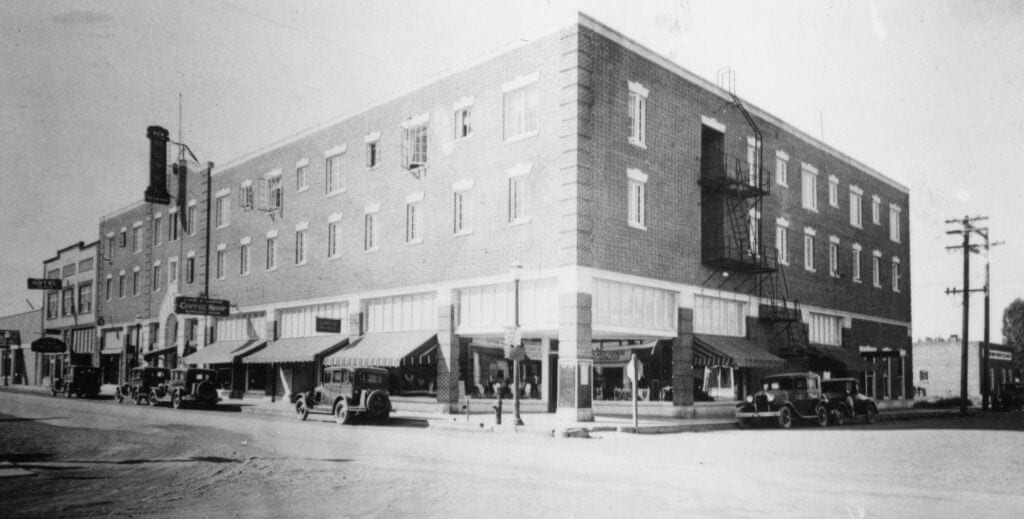 Bookend Redmond's walking history tour with a taste of the present.
Written by Danielle Meyers
It takes generations to write history, but it takes just a few minutes to appreciate the work and lasting contributions of those who did. Nowhere in Central Oregon is our region's unique history more on display than in Redmond. The city's heritage dates to the early in the 20th century when homesteaders were inspired to take advantage of relatively inexpensive land and agricultural opportunities delivered by early irrigation systems. Today, Redmond has more than 27,000 residents and a diverse economy that includes construction, aviation and technology. But take a step back and you'll find a community steeped in history that included entrepreneurs, pioneers and visionaries who imagined a big future for their little town. There are many businesses around town that are designated as historic landmarks, and we've taken the time to highlight a few fun venues worth visiting.
Take The Heritage Walk
Stop at City Hall and pick up a copy of the "Heritage Walk." The guide is a tour of thirty-six buildings and residences—most of which have many of their original architectural features from the early 20th century to World War II. The guide includes maps, historic photos, descriptions of each building's history and Redmond trivia. Locals recommend the tour be on foot, but it can be done by bicycle, scooter, long board or car. Whatever mode of transportation you choose, grab a guide and have a blast while learning about the history of Redmond.
716 SW Evergreen Ave.
Redmond, OR 97756
Visit the Redmond Historic Living Museum
Redmond was founded in 1904 when Frank and Josephine Redmond pitched a tent next to the Deschutes and filed a homestead claim. Two years later, many had joined the community and named the town in Frank and Josephine's honor. Since then the town has been shaped by railroads, aviation, agriculture, lumber and industries. For an in-depth explanation on the historic perspective of Redmond visit the Redmond Historic Living Museum.
509 SW 7th Street
Redmond, Oregon 97756
EAT AND DRINK
Wild Ride Brewing
Take a walk on the wild side and visit the Wild Ride Brewing tasting room. Remodeled from the former Parr Lumber Warehouse in downtown Redmond, Wild Ride has a brief but effervescent history. The planning for the building renovations began in 2013 and opened its doors to the public in 2014. Ascent Architecture worked on the design for the building and created a contemporary look from the reclaimed barn wood. With an eye on the future, Wild Ride Brewing operates several brewing systems that allow them to serve an eclectic array of drafts on tap.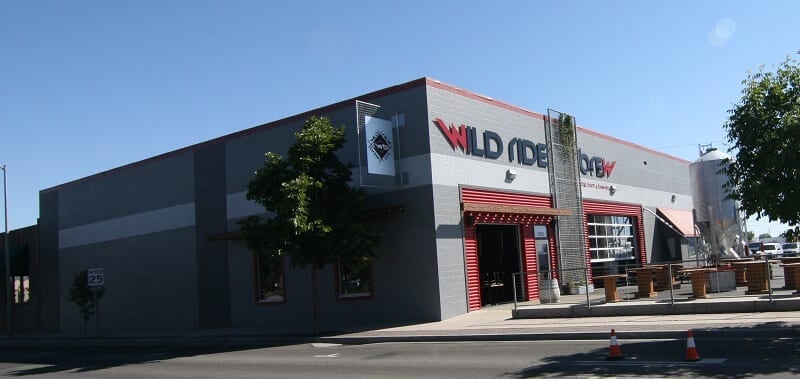 Soup 2 Nuts Deli
Long before Soup 2 Nuts Deli, Bill Leavitt built the first story of this brick building in 1919, to house a billiard room. In 1932, Fritz Landaker added the second and third stories for apartments, and in 1946 the building became home to the Pastime Tavern, which operated until 1993. Post 1993 the building was renovated and currently is home to Soup 2 Nuts, which coincidentally is an idiom for "from beginning to end." There are no nuts at this corner shop but instead salads, sandwiches and pizzettas. You'll enjoy your stop here, from soup to nuts.