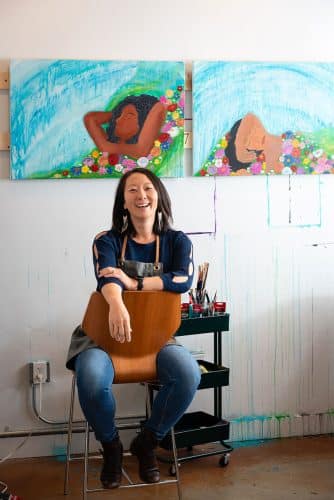 Pablo Picasso said that every child is an artist—the problem is how to remain one once they grow up. June Park, an artist living and working in Bend, is refreshingly honest about how this works: with community.
Park grew up in Moscow, Idaho in the 1980s, the child of Korean immigrants who encouraged creativity and made it part of the home. Though Park, who uses the pronouns they/them,  had wanted to pursue a career as an artist and writer when they were growing up, after moving to Seattle for school, and needing to earn money, they earned a bachelor's in electrical engineering and master's in human-centered design and engineering. "That degree and the way that you think through ideas is so important for where I am as an artist today," said Park. "The artistic side was always there, but I had to make money."
Next Steps
After fifteen years working as a UX designer in the Seattle area, Park took a job teaching digital art and creative innovation, and found they loved working with students every day while also homesick for the high desert and rural landscape they were surrounded by growing up in Idaho. They moved to Bend in 2017, and when the pandemic hit, Park took the chance to pursue art full time and applied for the newly created Scalehouse artist-in-residency program.
Park's acrylic and gouache paintings are intentional in their design, creation, and narrative. Park wants audiences to see the story in each piece and collection. The paintings feature intricately detailed lines, stark contrasts in color, and surprising perspectives. The line details in the brushwork and sketches create movement, resulting in pieces that capture the energy of their subjects, whether a high desert landscape or portraits of migrant families. 
The work in the current collections clearly tell stories, and Park hopes to bring that storytelling to the residency in what they create next. 
"It's really solitary to be an artist," said Park. "I wanted to connect with other people in the organic way that happens in the creative spaces, and be with other people in the creative process."
Park is frank about what it takes to be a full-time creative today, and how important it is for artists to find a supportive community, like the one Park is trying to cultivate through art in Bend. Park also credits their partner for making it possible. 
"I say I'm a full-time artist, but there are lean months when I definitely get scared and feel like I need to go back to making money," said Park. "Being an artist is hard because you have to believe that developing your art and craft is worth it despite the sacrifices you might have to make in order to do it. I couldn't do it when I was younger, but sometimes I think that maybe I didn't get to do it because it wasn't my time yet."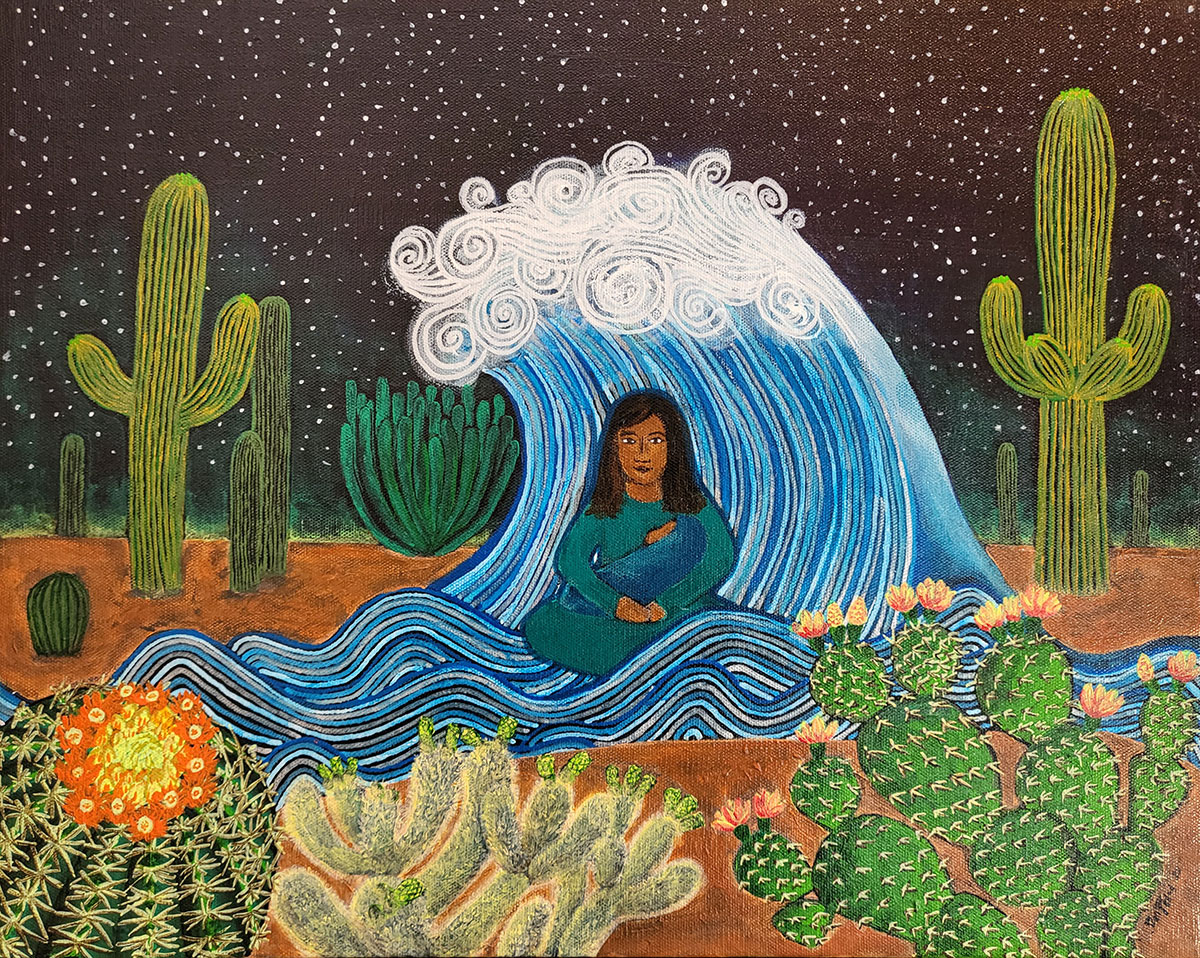 Finding Space
A contemporary art center founded in 2013, Scalehouse had established itself as a respected gallery for contemporary artists, but something was missing. Executive Director René Mitchell said that in a conversation with Patricia Clark, a founder of Scalehouse and driving force of the art community in Central Oregon before she passed away last year, Clark said that she wanted to see the process—to see behind the curtain and to witness the mess of artists creating. That's when the vision for the artist-in-residency program emerged.
"I believe our community loves arts and culture," said Mitchell. "And with that comes supporting artists and providing them the freedom to create and get messy." 
Park's current work is centered around painting, but the time and space to unleash creativity in a supportive community during the residency has Park considering how else to tell their story through art. Park is also exploring an experiential installation, which is another place where the tech background comes out to play in art. They'd like to create a cohesive exhibition that explores what it's like to be a rural BIPOC artist and a Korean immigrant who grew up in rural America. 
"None of the stereotypes that are put on me fit," said Park. "I want to tell a more nuanced story of me as a human being and uplift other people about their intersections."
See junelparkart.com.
---
Read more about our vibrant Central Oregon art community here.