Sue and Larry Marceaux vividly remember the first collection of the Bend Food Project back in 2015.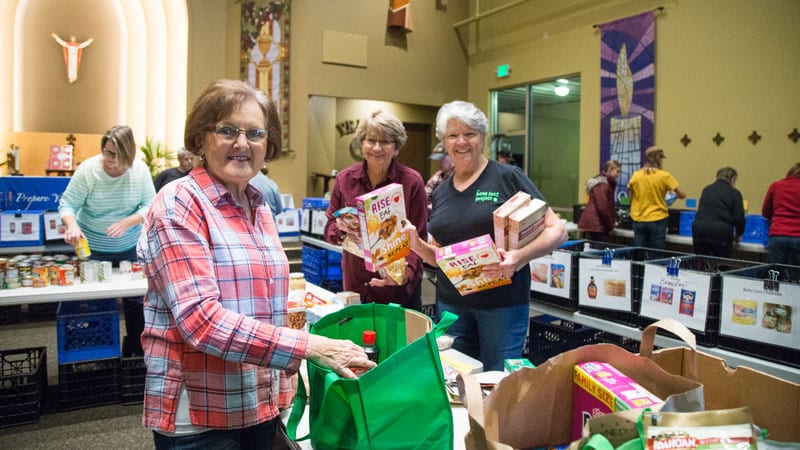 The couple had heard about the Ashland Food Project—which has residents place a reusable green bag of non-perishable foods outside their front door every couple months for donation to people in need—and dreamed of bringing a similar program to Bend. They spent months planning the launch of the new organization, recruited a dozen friends to help collect food and identified a local food bank, The Giving Plate, to work with.
When the coordinators joined together on a drizzly day in October at The Giving Plate, the Marceauxs were stunned to see the results—2,572 pounds of food gathered through the first collection of the Bend Food Project. "We were so excited," said Sue Marceaux.
Fast forward to 2020 and the organization will soon celebrate its fifth anniversary. The bi-monthly collections have continued and as of January the nonprofit has gathered, organized and donated more than 400,000 pounds of food to The Giving Plate, which then distributes it in Central Oregon. The original twelve volunteers have multiplied to 133 neighborhood coordinators and the local donor base has exploded to 2,500 residents setting out their green bags on collection days. The project makes it easy for volunteers to get involved. Anyone interested in participating in the bi-monthly donation can sign up to receive a green donation bag at bendfoodproject.com. Those interested in collecting from others can also sign up on the site. "We've been able to grow primarily by word of mouth," Sue Marceaux said.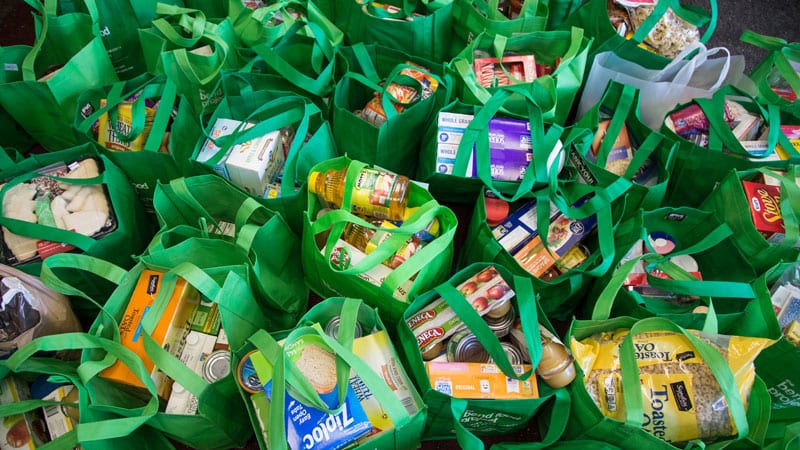 While the project continues to grow, so has the number of people in need. For longtime Bend Food Project volunteer Arlene Stafford, that was demonstrated before her eyes during a collection day early on. As volunteers hustled to unload and organize food outside The Giving Plate, a woman coming to pick up groceries from the organization mistook the commotion for something else, and thought the food was being taken away, rather than being delivered. "She had tears in her eyes. She was so frightened that it was going to go away," said Stafford, who explained the food was just arriving, but found herself tearing up too. "I realized the desperation people feel when they're food challenged."
The Marceauxs said many factors play a role in the growing need in Central Oregon, including the lack of affordable housing and the high cost of childcare and healthcare. When a person is struggling to meet those needs, food can often fall to the bottom of the list. Larry Marceaux said, "I think it's a real eye opener for people, how great the need is here."