Pasta alla chitarra
The best tasting meal you serve at home might be something you create personally in your own kitchen. Or it might be fixed by professionals who have worked at the Food Network or cooked alongside Jacques Pépin and Bobby Flay. With a call to Bend's Ingredient Studio, either is possible.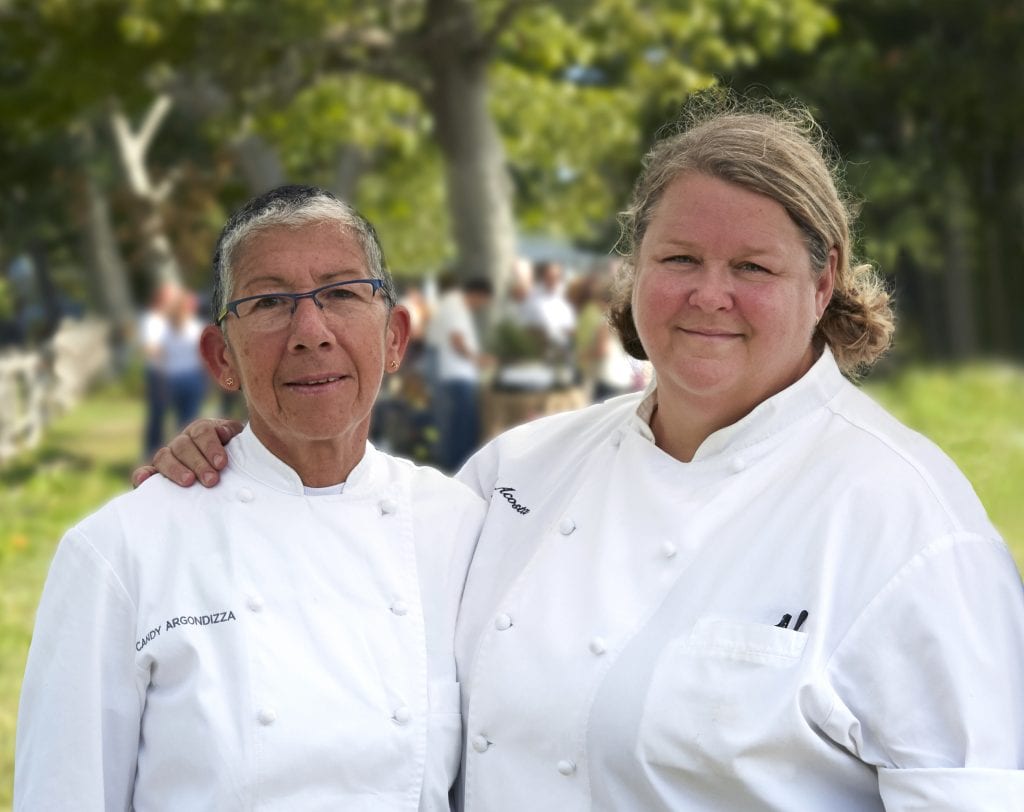 Ingredient Studio is the culinary brainchild of Candy Argondizza and Marité Acosta, an accomplished pair of female chefs who moved to Bend from New York City in 2017, after years of visiting Central Oregon. Together the couple offers in (your) home cooking lessons, cooking parties and private chef services, guaranteeing delicious meals served at your own table whenever you book them, or gift their services to a friend or family member.
"When we moved here, we saw an opportunity to do what we love," Argondizza said. "I've been cooking for years and teaching, and to combine the two into our own business was exciting." Ingredient Studio's services are tailored to each customer and can cover specific cuisine or skill building for chefs with varying abilities. "We really like to cater it to each person's experiences or interests, and that I think makes it unique," Acosta said. "The education goes beyond just the cooking. The idea really is to tailor it, and give them skills beyond the stove."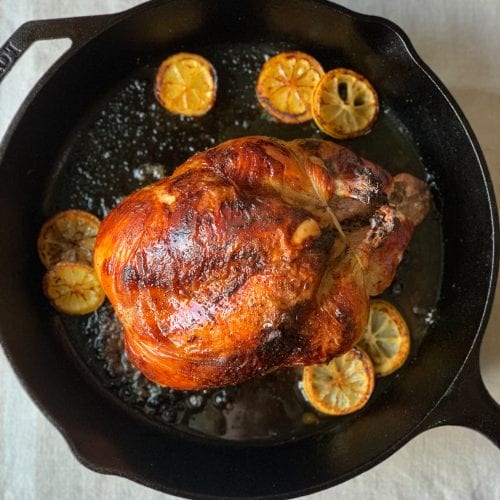 Both Argondizza and Acosta have a lifelong passion for cooking, and their own paths converged more than twenty-three years ago in New York City, long before they'd ever visited Central Oregon. Both culinary professionals at the time, they were introduced by a mutual acquaintance—their gym trainer. After meeting, they continued to live the city life and build upon their impressive resumes in the culinary world.
Acosta spent her time working at the Food Network and Cooking Channel, where she focused on recipe testing and development, often helping with important behind-the-scenes decision making and information gathering. "On Iron Chef America I was stationed in a control room that looked down over the set and would call out anything that was going on using any number of the unique ingredients that the chefs were working with," she said. "The producers then feed that information to the host, Alton Brown, who would immediately incorporate the ingredient and some details or history about it to the audience."
Meanwhile, Argondizza was busy leading kitchens in highly regarded New York restaurants, working alongside some of the industry's best chefs, including Bobby Flay, Jacques Pépin, Alice Waters, Dan Barber and David Chang. In 2000, she took a role teaching at the International Culinary Center, where she served as Vice President of Culinary & Pastry Arts for seventeen years. She was named Culinary Teacher of the Year by the prestigious International Association of Culinary Professionals and has mentored students and instructors alike.
"Our world was all culinary all day back in New York," said Acosta, who explained that after years of coming from New York to Central Oregon to visit friends, the couple had fallen in love with the area, and by 2017 were ready for a cross-country move to make it their home. "We loved our lives in New York City, but we were ready for another chapter and a better work-life balance," Argondizza said.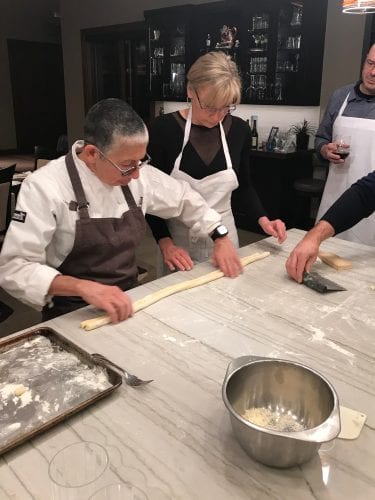 After moving, they quickly got to work launching Ingredient Studio, with plans to offer lessons, personal chef services and a hybrid option, where customers participate in a portion of the cooking and then let the chefs take over. The services are personalized, and after a lesson, Argondizza and Acosta make themselves available in the future to answer cooking questions. "We let them know they now have access to asking us any question any time, going forward," Acosta said.
Business has been steady over the past three years, and although things slowed down with the pandemic, the duo hopes to keep busy through the holidays with private chef services and small lessons. They also have plans to again offer larger cooking parties in the future. Ingredient Studio also offers gift certificates, and Argondizza and Acosta said a lesson or series of lessons makes a great gift for the chef in someone's life. "It's an experience, but it's also a life skill," Acosta said. The lessons are appropriate for just about anyone, from parents and children to aspiring chefs, to those just looking to improve technique or perfect a certain type of cuisine. There's really no downside to gifting someone the experience of becoming a better cook. Because, as Argondizza said, "it's the gift that keeps on giving."