While returning from the mountains on Century Drive in the past year or so, it's been hard to miss the roaring fire pit outside Cascade Lakes Brewing Co. The flames shooting into the air are new, positioned near an old gondola car that's been on display outside the brewpub for years. The brewing company, which includes a brewing facility and pub in Redmond and the Bend restaurant, was sold in 2018 to new local owners eager to rebrand and refresh the image of the longstanding business.
The new owner group includes father and son duo, Bruce Rhine, former Bendite and CEO of Bend's Accent Optical Technologies, and son Andy Rhine, a Bend High School graduate and chemical engineer, along with business partner Bill Valentine, founder of wealth management firm Valentine Ventures. The group has spent the past few years revamping the business, aiming to retain some of the company's twenty-eight year history in Central Oregon, while adding some modern spice, such as a lineup of new beers, new décor and food offerings, and those roaring fire pits, summoning in the afternoon après-adventure crowd. 
The younger Rhine is heading up operations as general manager and overseeing changes that have included the Bend pub remodel and hiring of a new executive chef and a new brewmaster to reinvigorate the food and beer menus. Inside the SW Chandler Avenue pub, visitors will find a space that's lighter and brighter, with a more modern ambiance than the brewpub of the past, with tables, booths and cowhide armchairs placed around a cozy fireplace. Old video lottery machines have been removed, but an open upstairs area still offers a pool table and other games for visitors.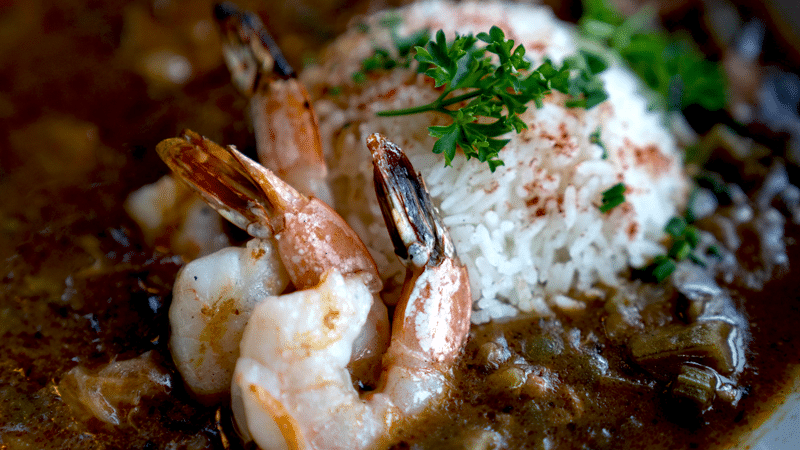 On the food side, the new menu is smaller and features a lineup of upscale comfort foods with Southern influence. The offerings can be described as "gastropub" food, which means they're of a higher quality than the average casual pub, according to Executive Chef Jeff Kelly, who moved to Central Oregon with his wife and two daughters after landing the new position. "It's gastropub food but at a higher level, and we try to do as much as we can in-house," Kelly said. "As a chef, I've been all up and down the East Coast but really wanted to put down roots somewhere." Previously from Richmond, Virginia, and Charleston, South Carolina, Kelly brings an impressive culinary background and Southern comfort food influences to the new Cascade Lakes Brewing menu, which features staple dishes like shrimp and grits and a fried chicken sandwich, along with seasonally changing menu items. Among Kelly's favorites is the cornmeal fried cod sandwich, which is a similar offering to fish and chips but as a sandwich, with creole aioli, and pickled jalapeno and cabbage slaw, served on a potato bun with fries.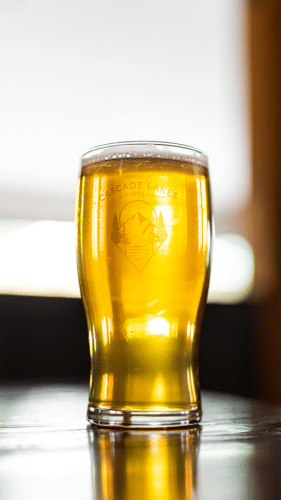 As for the brewed offerings, the Rhine family brought in brewmaster Ryan Schmiege to lead the charge. Schmiege spent fifteen years as assistant brewmaster at Deschutes Brewing prior to coming on board, and he has been excited to help revitalize the brewery with many new beers. "The chance to stay in Central Oregon and remain in the craft beer industry was something I really wanted," Schmiege said. "Cascade Lakes was a really interesting opportunity because of Andy [Rhine] and his family and what they were doing." Among the new beers Schmiege has introduced are the Lotus Pils, a classic pilsner-style beer using all Lotus hops, and the This IPA, a West Coast India Pale Ale with a big hop presence. "That's a newer one to the lineup that's been received really well," Schmiege said. Another addition is the introduction of barrel-aged beers for the first time, including Midnight Stroll, an imperial stout aged in Oregon Spirits whisky barrels. An IPA aged in barrels from Redmond's Gompers Distillery gin is also in the works. 
 In addition to including a suggested beer pairing for each entrée on the menu, the chef and brewmaster have worked together for beer and cuisine pairing events that showcase a number of small plates and complementing beers, something they hope to offer every month or two in the future. The lively atmosphere on display for lunch and dinner Tuesdays through Sundays seems to be working, as the Rhine family has announced plans to open a second Bend brewpub in east Bend, with a groundbreaking planned for later this year.
Cascade Lakes Brewing | 1441 SW Chandler Ave. Suite #100, Bend | 541-388-4998 | cascadelakes.com