An interview with Alison Perry, who has worked with veterans for more than a decade at Central Oregon Veterans Ranch.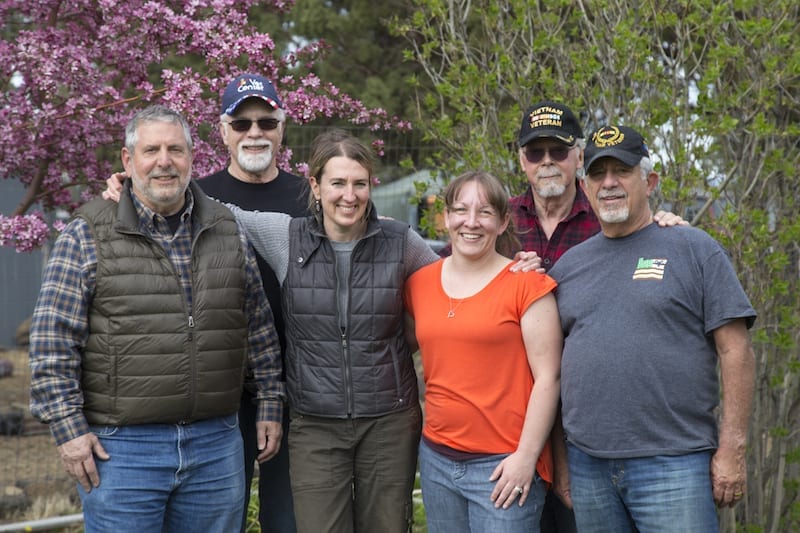 Alison Perry has been working with veterans for more than a decade. In 2007, she had a vision of a place where veterans could come together in community—learning, working and healing together in a natural setting. Central Oregon Veterans Ranch (COVR), a nineteen-acre property intended to support the health and healing of combat veterans, was born from this vision. Perry just turned 45. "It has been a wild journey, and 45 feels like a good time for reflection," she told me over a cup of hot tea. Perry, who was recently named Community Hero by the Bend Chamber of Commerce, has much to reflect on.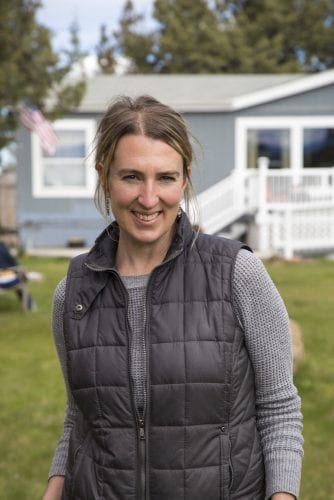 When did you know you wanted to devote your life and work to supporting veterans?
I started graduate school in Portland one month to the day after 9/11. I was shocked that the event wasn't mentioned the night of our orientation. It felt so real to me because I had a brother in the military, but it didn't seem to be directly impacting anyone around me. In February of 2003, my brother was deployed to Iraq as an Apache helicopter pilot. That was a key turning point. I felt called to serve. I cold-called the Portland [Veterans Administration] until I finally got a call back.
You worked for the Portland VA as part of their PTSD Clinical Team. What did that teach you?
In 2005 when I started, the Oregon National Guard had the heaviest combat engagement of any National Guard in the nation. Vietnam veterans were coming in triggered because we were at war again. Many had not talked to anyone about their war experiences since Vietnam. I realized that this was a sacred experience, a privilege to be trusted with their stories. Although the VA does wonderful work, the medical model can't treat all the dimensions of a human. So many injuries can't be seen but are lived daily. When you talk about people coming back from war, you are talking about people who are having a spiritual crisis. Coming home from war is not just "PTSD." It's an identity crisis, a spiritual crisis. They need to be in an environment of healing. This calls for healing beyond the idea of "curing."
You said you feel like the birth mother who birthed this project onto the world. Can you share a bit of the labor story?
In 2007, I moved to Bend and met Ron Kokes, a 73-year-old former Catholic priest who had been working with groups of war veterans. We shared a belief in a holistic approach. Ron died of pancreatic cancer shortly after my arrival and entrusted the groups to me. I spent the next few years listening to and learning from them. The sheep ranch vision kept coming back to me. In 2012, I left my job to make the vision a reality. In 2015, we closed on a nineteen-acre property between Bend and Redmond where the former owners were actually raising sheep.
What is your vision for COVR now?
My hope is the COVR will serve as a beacon of awareness for how we work with combat trauma and serve as a complement to the VA and medical model of treatment. Our programming will include intergenerational peer support, end of life care and agri-therapy. The ranch incorporates an element of natural beauty into all its programming. People in trauma need to be reconnected to the beauty in this world.