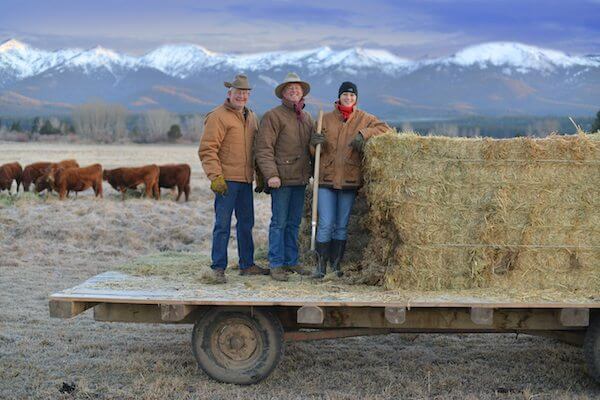 More and more these days, consumers are demanding that the meat on their plate be raised naturally and happily. At many places around the country, cattle are pumped with hormones to spurt growth and confined to a small area with only a trough of corn to stare into every day. That's far from reality, though, for the cows that eventually become Country Natural Beef.
Founded in 1984 by Doc and Connie Hatfield, this Burns-based company sources its beef from small, family-operated ranches in just about every state in the West. When the beef-marketing cooperative began, originally with the name Oregon Country Beef, fourteen ranching families pitched in with a mission to supply customers with humanely raised beef. Today, nearly 100 ranches work in partnership with Country Natural Beef.
Unlike many products in the meat aisle at supermarkets, Country Natural Beef clearly labels the source, because it wants its customers to know where their product came from and how the animal was raised.
Country Natural Beef is sold in Whole Foods, New Seasons Market and most natural grocery stores in the West. As the beef supplier for the popular Oregon and Washington chain, Burgerville, for the past eleven years, it's also helping to end the stigma around some fast food. In Central Oregon, Jackson's Corner, McMenamins, Zydeco Kitchen and the High Desert Museum serve Country Natural Beef. The only local market stocked with the product, however, is Newport Avenue Market (where it is still sold under the original company name, Oregon Country Beef).
Most of the beef sold in Bend comes from the McCormack Ranch in Brothers, which began herding cattle in 1943. The ranch has been handed down through three generations and is also one of the founding family ranches.
"We have a saying. It is, 'Healthy land, healthy animals, healthy people,'" said Country Natural Beef marketer Alan Kartchner. "A number of ranches in our co-op have been in Oregon for five, six or seven generations, and they hope to be able to do that for generations to come."