Choosing the right mudroom setup can bring some order to a dog's life. A dog, like a Subaru Outback with a CVT tent on top and mountain bike rack on the back, is part of the Central Oregon lifestyle.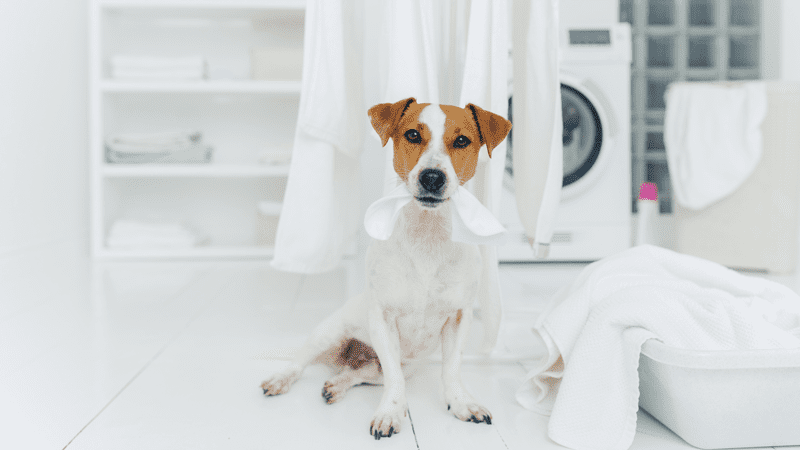 Almost half of Central Oregonians own a dog, and with dozens of dog parks, off leash hiking areas and breweries that allow your pup to sit next to you while you have a beer, the high desert is one of the dog-friendlier places to live.
At home, mixing style and function with the realities of owning a dog can be tricky. Bringing some order to a home's entrances and exits can alleviate some of the mess that dogs track in and keep the rest of your home cleaner. Here are a few ideas for creating a space that has both style and function.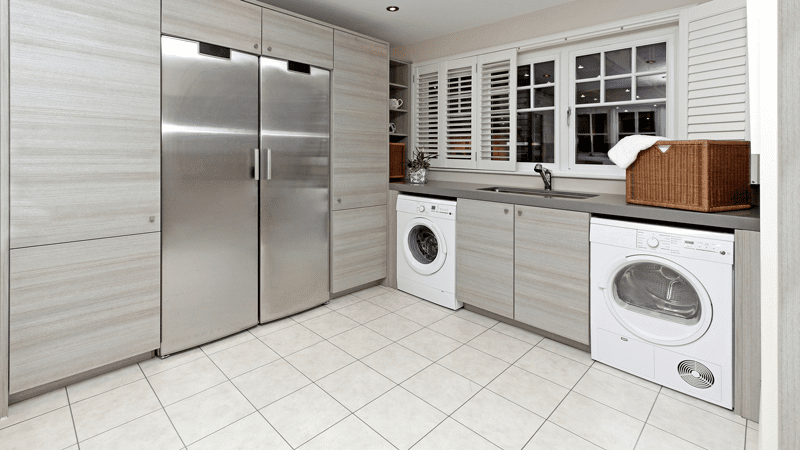 start with storage
A multi-functional space like a mudroom offers a great template to keeping your dog's supplies contained. Investing in a built-in setup that can house a washer and dryer along with extra shelf and cabinet storage that is easily reachable when you first get home or when you walk out the door can make a space infinitely more usable. There are even ways to create built-in beds or kennels to leave your dog at home in a comfortable space that's all their own. Create easily reachable spaces for items you need every day like dog food, harnesses and leashes, treats and poop bags.
consider the paws
Lucky for those of us that live in the high desert, mud isn't a big issue throughout the year, but flooring is still an important consideration. Large ceramic tiles are durable and offer a high-end feel. A more affordable alternative is vinyl flooring that resembles wood or tile. Found at large chains and local flooring retailers, there are hundreds of styles to choose from that can match your home's aesthetic and look real, for a fraction of the cost and much easier to care for—and can be scratch-resistant. Increase the life of your flooring by placing mats at the door and in front of high-trafficked areas to catch any excess dirt, snow or mud.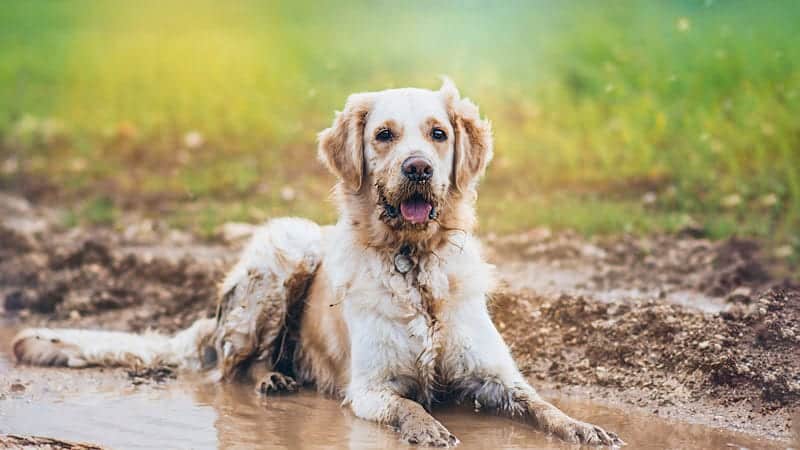 bath time
One of the best features to incorporate into a mudroom is a bath or shower for your dog. While something like a tiled, built-in, elevated shower and tub combo would be ideal, there are standalone sinks that can function just as well, including those that are elevated and those that sit on the ground so your dog can walk right in after a muddy adventure outside.