DrinkTanks meets a growing demand for craft beer containers.
DrinkTanks, founded in Bend in 2013, strives to meet a growing demand for premium craft beer containers. Two years of research and development had gone into the company's growler that doubles as a personal keg, designed to preserve the freshness, temperature, carbonation and overall quality of your favorite premium craft beer. The company, which has thirty employees, imports stainless steel, vacuum-insulated bodies for the growlers and personal kegs, which are powder coated, laser-engraved and assembled by hand, one at time, in Bend.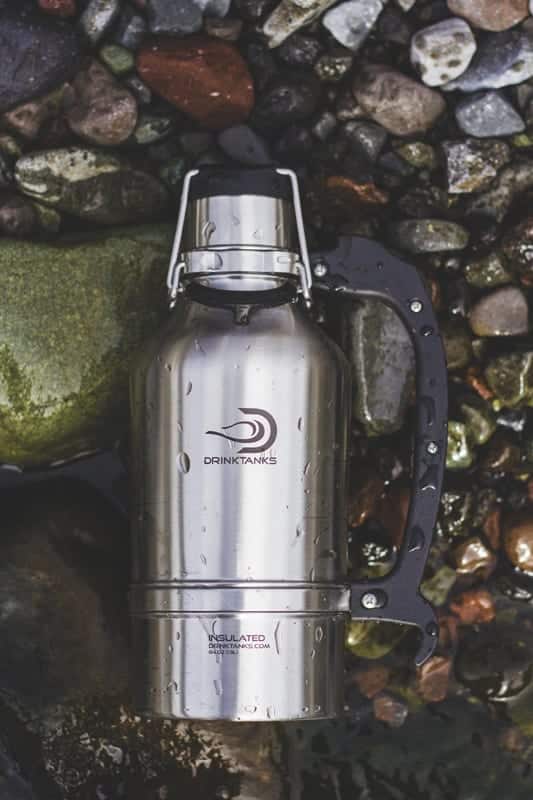 Nicholas Hill worked on starting the company with his father, Tim Hill, a retired professor at Central Oregon Community College, who died in 2011. Drinktanks have two distinguishing characteristics: a truly leak-proof lid and the ability to hold sixty pounds of pressure to preserve carbonation. The keg cap accessory kit allows drinkers to also dispense from the growler while preserving carbonation up to a week.
A 2013 Kickstarter campaign for DrinkTanks raised about $240,000 from nearly 2,000 backers. Two years later, a second campaign for the Kegulator Cap and The Juggernaut, a 128-ounce growler, raised more than $300,000 from more than 2,000 backers.
In June 2016, DrinkTanks moved from Bend's west side to triple its footprint at a 17,250-square-foot facility off Empire Road in Bend.
The company has recently been moving into the coffee-drinking arena, too, launching a line of vacuum insulated cups earlier this year. The line won the Best New Product award at Coffee Fest, a large specialty coffee trade show in Nashville.
"A few hundred breweries across the country are selling our products, as well as several dozen large retailers including REI and backcountry.com," said marketing director Jackson Esselman.
Sales are growing, and being in Bend has played into the company's success, he said. "Bend is a hub of craft breweries and one of the most sought-after outdoor towns in the country, so being based here gives us instant credibility. It's what started our company and fuels us, so rather than outsourcing labor and production, maybe it's not the most profitable, but it's true to our roots."