What is now an outdoor recreation basecamp was once a training camp for soldiers during World War II.
Known for its draw as a year-round destination for visitors and locals alike, Sunriver has much to offer from tennis to world-class golf to access to Central Oregon's outdoor recreation. Less well known is Sunriver's historic role as a training base for troops in World War II, when the now familiar grounds served as Camp Abbot. The base was one of three combat engineer training centers during WWII with others in Virginia and Missouri. The base opened in 1942, and in just two years trained approximately 90,000 troops. While Camp Abbot's contribution was significant, few signs remain of Sunriver's military past. The notable exception is the Great Hall, an impressive native wood and stone building that served as the officer's mess hall. Today, it is a gathering place for wedding parties and professional events, but open to the public during most hours. Venture inside and take a step back in time. Handmade railings and banisters and rough-cut joinery showcase the timeless craftsmanship that echoes other structures from the same era, such as the Timberline Lodge at Mt. Hood. It's easy to imagine rows of uniform clad officers sitting shoulder to shoulder at communal tables enjoying a meal after a long day in the field.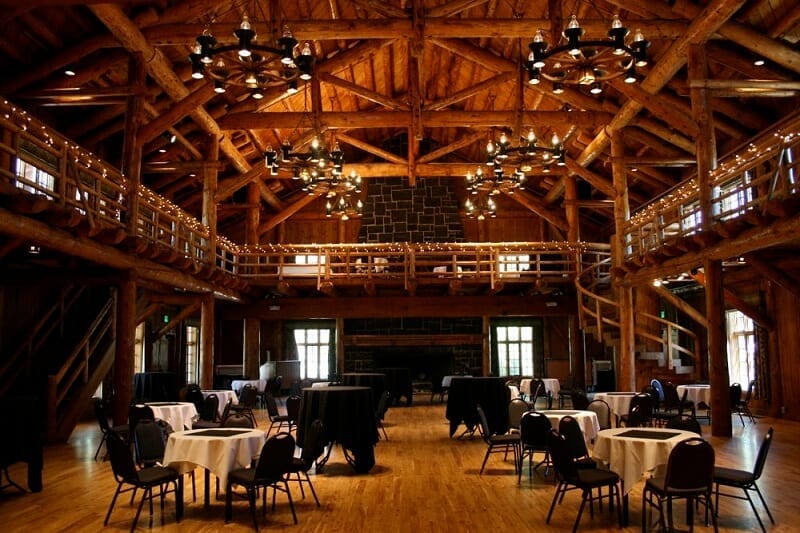 See
The Sunriver Nature Center and stroll along the paths that wind through the meadows and golf courses. Now imagine the same scene a bustling military base, filled with young faces—men who had been called from all walks of life to serve their country in what was and remains, the world's single greatest military effort.
Explore
The nearby Lava Lands Visitor Center and Lave Butte lookout. Take the $2 shuttle to the summit or follow a narrow trail through the lava field to the top where 360-degree views reveal the area's dramatic geography.
Taste
There are many casual dining options around the Village, including the popular Sunriver Brewing Co. and Village Bar and Grill. If you want the full experience, the Lodge at Sunriver offers two options, casual dining at the Twisted River Tavern (formerly the Owl's Nest) and fine dining at Carson's American Kitchen.