Flyte Camp, a vintage trailer restoration company in Bend, breaks the mold in the camp trailer industry with its new line of trailers that look vintage, but have modern luxuries.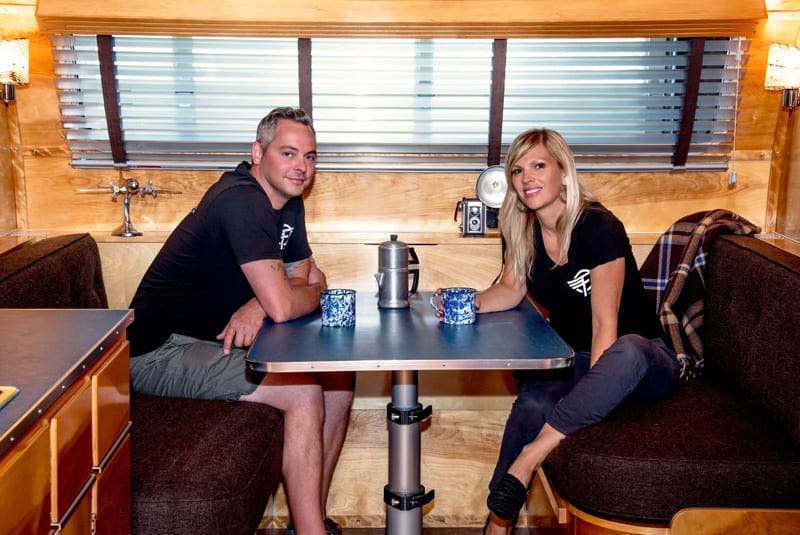 It all started with a 1958 Shasta Airflyte. To some, a heap of aluminum and rubber tires rusting in an overgrown junkyard. But to Anna and Justin Scribner, it was a piece of living history that deserved a second chance. Their work to restore the vintage trailer to its former gleaming glory spawned a successful business and a popular TV show, but, more importantly, it marked the beginning of their crusade to restore American craftsmanship to camping trailers.
Almost a decade and close to 100 renovations later, Flyte Camp is embarking on a new adventure: designing and building their own model of trailers. Dubbed the Neutron, the trailers are high-end and designed in mid-century vintage style but with modern amenities.
Justin said that the idea came when the trend of vintage trailers picked up and other companies started putting out their own models that looked vintage. But those trailers "missed the mark" when it came to the craftsmanship that is the hallmark of the trailers made in the mid-twentieth century.
The Neutrons are made-to-order, three-at-a-time at Flyte Camp's Bend shop. Designed and made using all the knowledge they've gleaned from years working with vintage trailers and racking up insight into their craftsmanship, the Neutrons are dripping with nostalgia.


Adding the Neutron felt like the logical next step to Anna and Justin, who wanted to make their mark on the retro camping trailer market. Even as they drive the business forward, they do so with one eye on the rearview mirror of history and that first trailer that marked the beginning of a lifetime infatuation with classic design. Anna recalled seeing that Shasta Airflyte when Justin brought it home, almost a decade ago now.
"Man, the first time I saw that thing, I walked through it and fell in love," she said. "I loved all the mid-century detailing and the quality that was in the small things."
Justin, a contractor by trade, echoes that sentiment when he talks about what sparked the idea for the business.
"We're preserving a piece of Americana," he said. "It doesn't need to be rotting out in a field somewhere."
Like many upstarts, success didn't come overnight. The work grew slowly and organically in the first few years. In some ways, they didn't know they had a business at all. The couple spent several years buying, restoring and selling vintage camp trailers as a hobby before officially launching Flyte Camp in 2009. Less than a year into it, their renovations caught the attention of a television producer. He offered them a spot on Extreme RVs, then their own show, "Flippin' RVs," which is now in its third season on the Travel Channel.
Justin grew up camping in trailers around the Pacific Northwest, and has a passion for all things nostalgic, but especially vintage camping trailers.
"[Vintage trailers] all need to be saved, in my opinion," he said. "We're too much of a throwaway society anymore. They should be out on the road."
One of the reasons the business has been so successful is that they know how to capture the look and feel of an era through their restorations. They also capitalized on a trend that has swept American culture in the last decade.
"People just want that experience of stepping back in time, escaping to an earlier era," said Anna. "That's one thing we try to do, is make sure that our restorations are era correct, are the real, true look and feel of the year."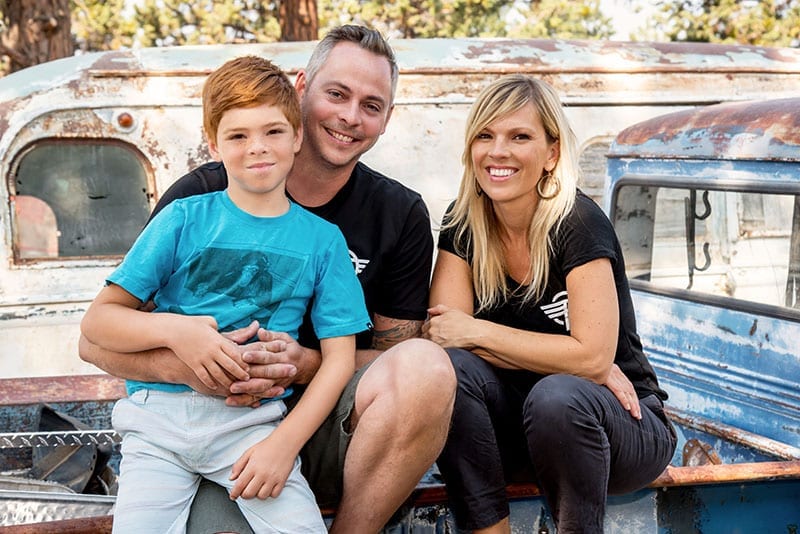 The business has turned them into experts in the field, and the couple is sought after around the country for their design and craftsmanship.
Despite the TV show, the business and building the new trailers, Justin and Anna are still out camping as much as possible. Though today, they've traded in the vintage trailer for the Neutron, taking it camping to places around Central Oregon such as Crescent Lake and Paradise Campground.
Justin and Anna are hoping the Neutrons will stand the test of time like the vintage trailers that they restore.
"Hopefully, we're putting out something that will last another sixty years," said Justin.