Kevin and Linda English discovered gravel cycling by accident, literally. It was five years ago and Kevin was recovering from a mountain biking mishap that resulted in a separated shoulder. Back on the bike after a few months of R & R, Kevin discovered that he didn't have the strength to lift his front tire over obstacles, a key element in any kind of advance trail riding.
Not willing to give up cycling, Kevin decided to experiment with what was then a hyper-niche segment of biking that combined elements of road and trail riding. Riding bikes that resemble classic ten speeds and cross bikes, but are outfitted with wider, knobby tires, gravel riders seamlessly transition between singletrack, highways and gravel. The setup makes for a great day of touring that gets riders off the more heavily trafficked roads and deep into some of the region's most scenic areas.
Kevin was immediately smitten with the format and soon had his wife Linda along for the rides. What began as a hobby has turned into a passion project, with Kevin and Linda helping to lead weekly group rides, and more importantly, mapping some of their favorite rides into a shared GPS system that lets any rider follow turn-by-turn directions. Linda has chronicled and cataloged some of these rides on the couple's website Dirty Freehub, which now serves as the comprehensive gravel riding resource in the Central Oregon region.
We asked the two of them to show us the ropes and walk us through some of their favorite rides that showcase the best of what Central Oregon offers. Here's what they came up with.
Sherman's March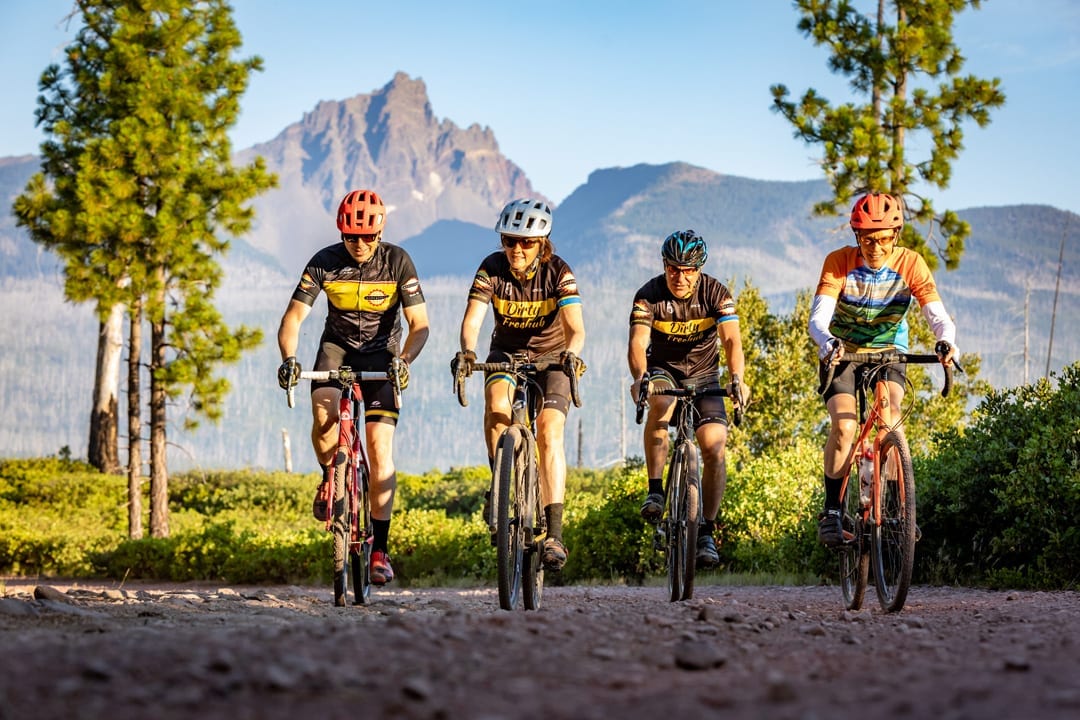 Location: Camp Sherman
Distance: 52 miles with shorter options available
Elevation: 4,000 feet of gain
Difficulty: Intermediate
The Camp Sherman area is one of the most diverse and scenic areas to ride in Central Oregon. Attractions include the Head of the Metolius, Black Butte, Round Lake, the 2003 B&B Complex Fire, Wizard Falls Fish Hatchery, the Metolius River and the town of Camp Sherman. Begin with a short section of gravel and easy singletrack followed by a stop at the Head of the Metolius. Then there's a moderate climb along the north shoulder of Black Butte, followed by a gravel descent to the paved road that leads south back towards Camp Sherman. At the U-turn, the route meanders briefly along the river and then crosses it, followed by a short section of gravel and a fun three-mile section of singletrack. Climb up to Round Lake, descend and then begin the climb through the B&B Complex Fire area along the southwest side of Mount Jefferson. Descend, cross the Metolius River at Lower Bridge and then head onto the Wizard Falls Fish Hatchery. End the route by rolling up on pavement back to Camp Sherman.
Priest Hole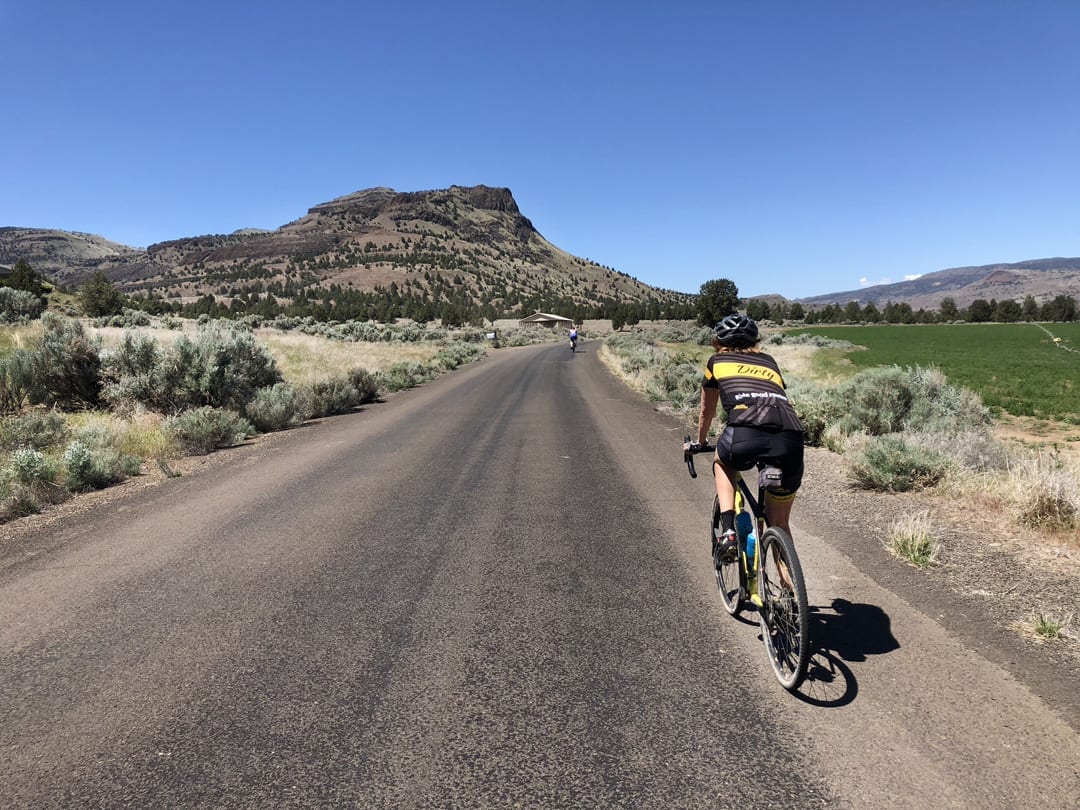 Location: Painted Hills
Distance: 42 miles
Elevation: 3,500 feet of gain
Difficulty: Intermediate
Looking to escape the crowds while exploring one of the top gravel rides in Oregon? Then head to the John Day River area east of Prineville for the Painted Hills and the Priest Hole ride, a gravel bike loop from the Painted Hills park to the Priest Hole primitive camping area on the John Day River. It includes a divine gravel climb, a heavenly paved downhill that cuts through a deep canyon, glorious farmland and two swimming holes that invite a baptismal dip in the John Day River. Add in rolling hills along the river and a moderate climb to finish off the journey.
Donnybrook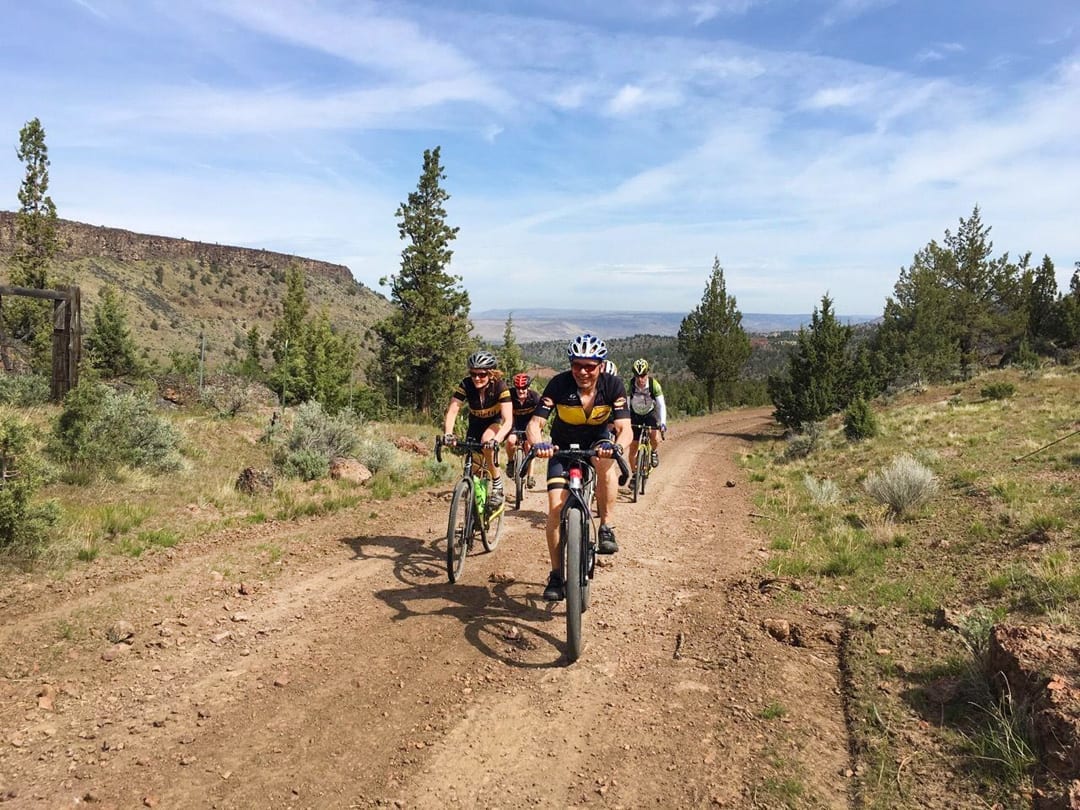 Location: Madras
Distance: 54 miles
Elevation: 4,400 feet of gain
Difficulty: Advanced
Expansive. Remote. Scenic. Demanding. Those are just some of the words to describe this classic gravel grinder. This is the kind of route that demands a real gravel bike—something that kind of looks like a road bike but with wide tires and disc brakes to carry the load offroad. From the start, the climbing begins—800 feet in the first three miles and 2,000 feet within eleven miles. At the three-mile mark, enter a scenic "canyon" for several miles. At mile fifteen, just after Ashwood, the gravel begins, and more climbing, and more big, open views. By mile twenty-one, you have climbed 3,000 feet and the gravel road turns to something like cobblestone—softball sized rocks embedded into a clay base to give a firm but bumpy road surface. At the Wasco County line, the "cobblestone" gravel ends and the gravel becomes loose and thick. Just when you are about to cry uncle, the gravel ends and the pavement begins, with twenty miles of good pavement with an elevation loss of 1,600 feet. Yes, there a couple of small "kickers" left, but also a lot of great views.
Water & Lava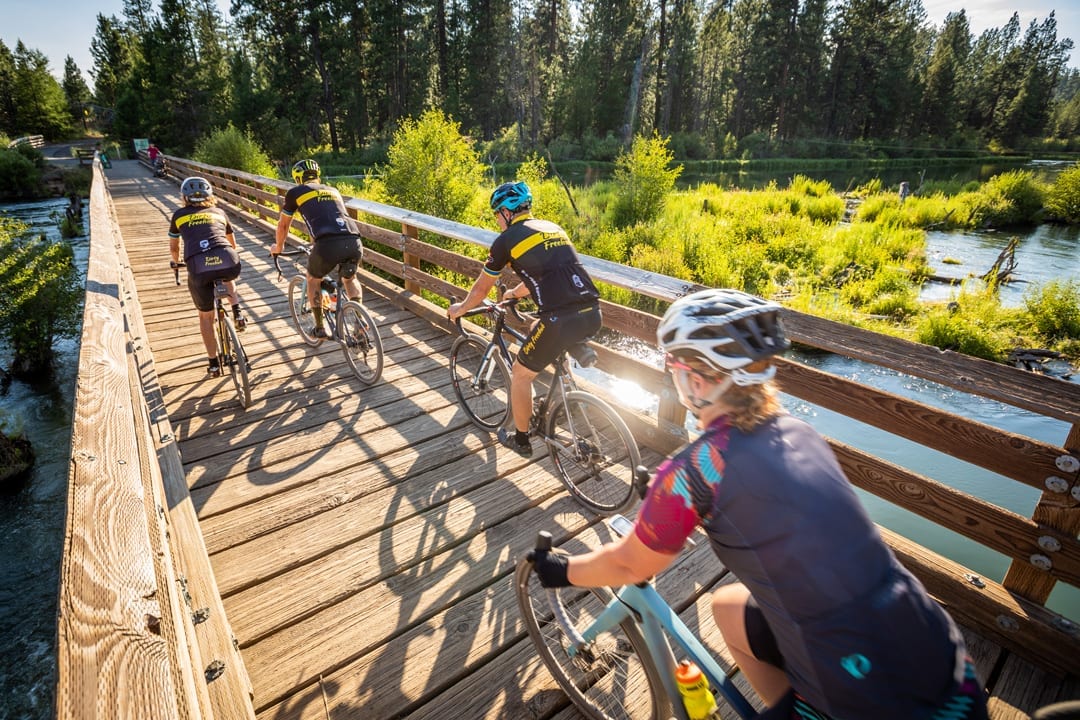 Location: Bend
Distance: 30 miles
Elevation: 1,500 feet of gain
Difficulty: Experienced Beginner
This is one of our favorite rides—close to town, combining all the elements of adventure riding (paved roads, dirt roads, dirt paths, bike paths and some singletrack) and fabulous views. The first third of the ride wanders along the Deschutes River on gravel roads, doubletrack, and one section of singletrack, bringing you to Benham Falls. Be sure to stop and go down to the overlook. The next section brings you to the top of Lava Butte via a paved path that has a slight uphill grade until the very end where there is a short, but steep, climb on a paved road. After leaving Lava Butte, ride the road, not the paved path, back toward Benham Falls. Just before the falls, you will veer left onto a gravel road that then becomes a paved path bringing you to the northern portion of Sunriver. From there, take the easy singletrack back to Benham Falls and then retrace your route along the Deschutes River.