We can't forget about tech when we talk about the look and feel of a home. Our favorite gadgets help transform our spaces to function more smoothly, which is why the best tech is both fun to play with and makes our lives easier. Whether you're looking for something to bring your home further up to speed, or simply want to treat yourself to a new tech tool, we've got a few ideas to get you well on your way.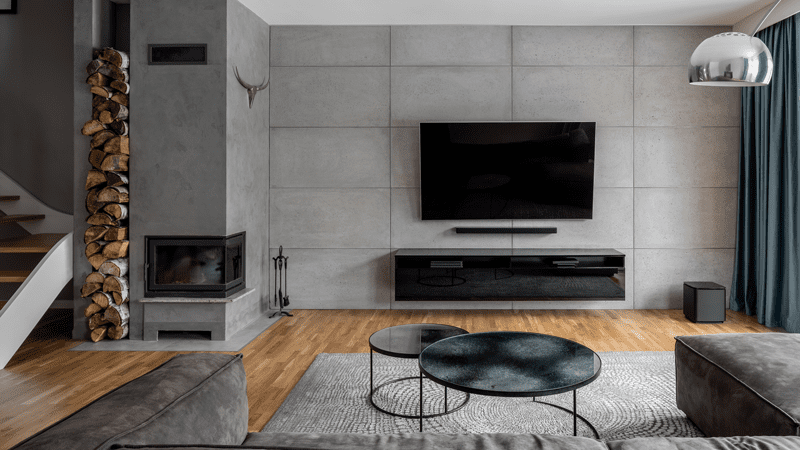 ← Lenovo Smart Clock with Google Assistant $80
Calling all sleepyheads, this smart alarm clock just may be your morning rise-and-shine solution. The Lenovo Smart Clock may help to get at the root of your sleep issues by reminding you to reduce smartphone screen-time at night. Plus, it can control any smart features in your home from your lights to your espresso machine, play music, and keep you on schedule for meetings and to-dos. The soft-touch gray cloth exterior blends in well with any style.
Sonos 5.1 Home Theater Surround Set
$1,650 →
When you're having friends over to watch the big game or indulging in a movie night, you want a system you love, and can easily use. This set delivers on both, offering quality sound carried through just four pieces—a Sonos Beam, Sonos Sub, and two wireless speakers, making set-up easy. Once plugged in and ready to go, the system responds to voice command, your remote, the Sonos app and Apple AirPlay 2.
← Google Nest Hello
$229
Google Nest Hello is a smart doorbell that offers both convenience and peace of mind. It provides 24/7 streaming and continuous video recording, video coverage that's wide and tall to give you a fuller picture of your doorstep and HDR video that shows sharp details even when it's extra bright or dark out. Google Nest can also be personalized to you and your home to recognize familiar faces and play prerecorded messages when you can't answer the door.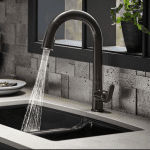 Sensate Faucet with Kohler Konnect
$919 →
This smart faucet is like having another hand in the kitchen. With voice-activated technology, the faucet can connect to Amazon Alexa, Google Assistant or Siri to follow voice commands. You can ask your faucet to turn on or off, dispense measured amounts of water, fill to presets such as your coffee pot and even check your water usage. You can also use the faucet's sensor to turn on, hands-free. But aside from the smart features, the faucet itself is a great fixture, allowing you to choose from two steam settings and four chic finishes.
← KitchenAid Smart Display:
Coming soon
In the cold winter months, many of us spend a lot more time in the kitchen, which is why we welcome a gadget that makes cooking easier and more fun. Whirlpool's new KitchenAid Smart Display is a water-resistant, ten-inch standing screen meant for your countertop. Messy hands in the midst of cooking? The KitchenAid Smart Display takes Google Assistant voice commands. You can ask it to play a YouTube recipe video, call your mom for help with your turkey or pull up recipes from Yummly, another Whirlpool brand. The only thing we don't like about it is that it hasn't reached consumers yet—but the display is expected to be released by early 2020.
Dyson Pure Hot + Cool $500 →
A combination heater and fan that purifies the air, the Dyson Pure Hot + Cool is a three-for-one tech find. The Dyson 360° Glass HEPA filter removes allergens and pollutants you can't see from the air, while keeping your home cozy or cooling it down. Its design also allows it to circulate purified air, instead of only purifying the air around the fan.