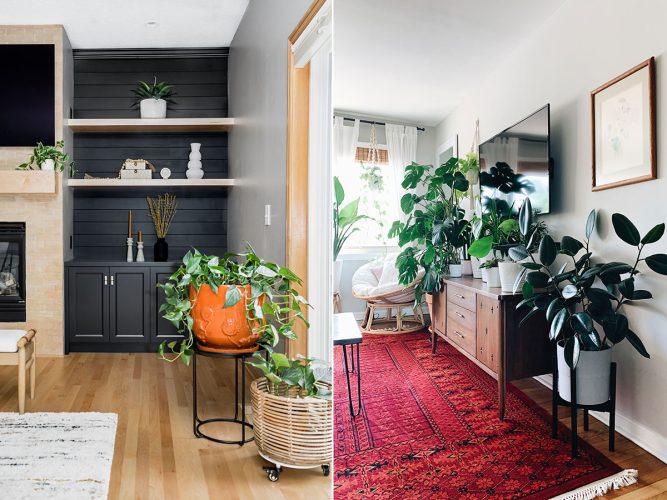 Dull. Drab. Dark. For some, these can be the emotions and feelings evoked in a space without plants. Those magical, green, life-sustaining organisms give off a wonderful feeling and can be so much more than just an afterthought sitting on windowsills. Plants can add color to any room; they can add subtle details that accent a room or they can be statement pieces that wow guests. 
In Bend, the dry climate is one of the biggest obstacles for many houseplants, yet it is possible to implement plants effectively and functionally within a home's design. "It's just another element of design, like how you would use color to create a feeling in the room," said Janessa Reynolds, owner of FigLeaf Plant Shop in downtown Bend. "It just really creates this more interactive, alive feeling in a room."
Light the Way
The first step to implementing plants into your design is to take stock of the space with an eye toward lighting. "Really take your lighting and your home into account before you buy your plants," said Erin Hasler, owner of Root Adorned, a home goods store in Bend's NorthWest Crossing packed with plants. "So make sure you know where you have room for them, what direction your windows face, what kind of light they're going to get each day." 
Once you do this, you can bring that information to a plant shop and they can help you find specific plants that will thrive. 
Tackling Desert Air
Bend's dryness is one of the biggest battles for keeping plants alive here since most houseplants come from tropical climates such as Florida. Buying a room humidifier or regularly misting plants can be a great way to combat this. Create humidity for plants by filling a tray with rocks and water then placing a plant pot on top of the rocks. The water will evaporate throughout the day and create a microenvironment around the plant, said John Kish, owner of Somewhere That's Green, another plant shop in Bend. 
Branching Out
Whether subtly incorporated into open shelving or taking command of a credenza, plants are sure to elevate a room's design.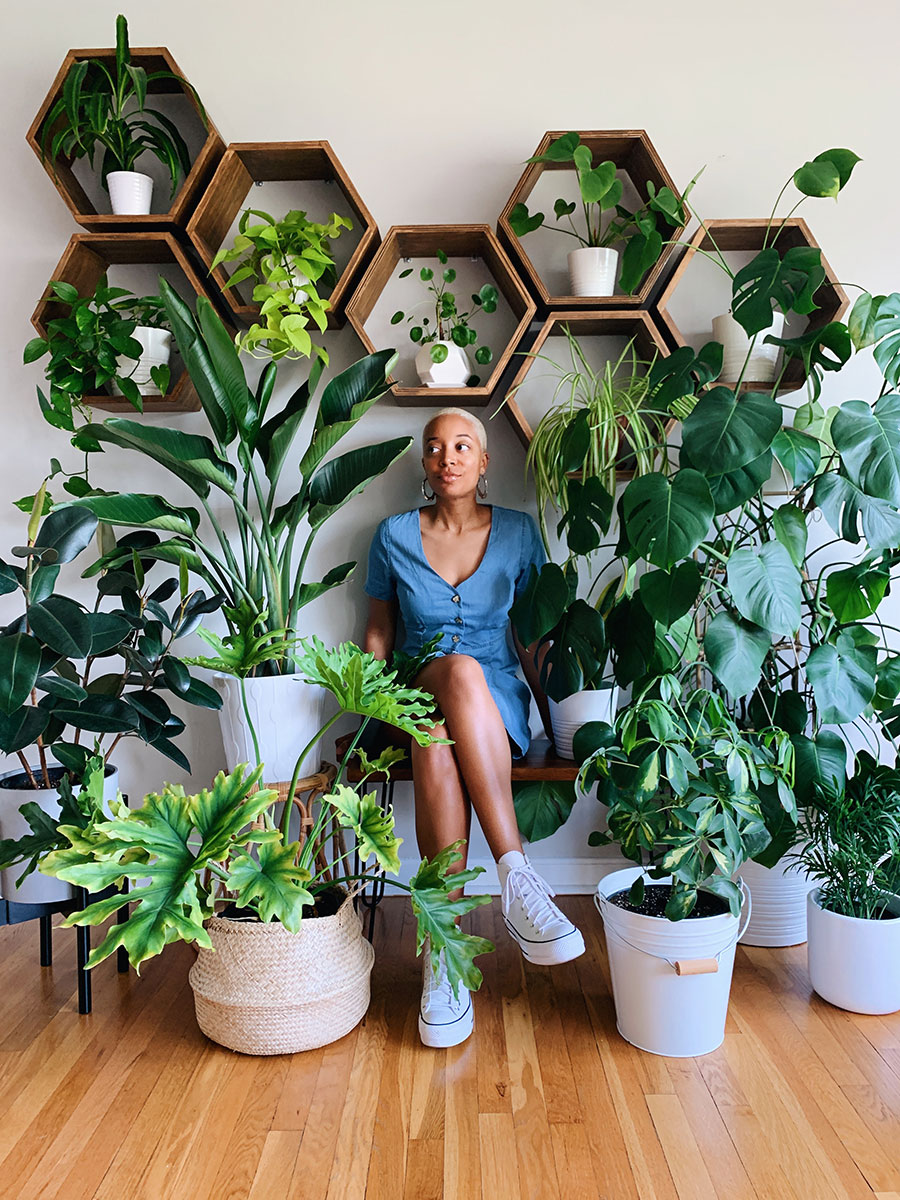 Kitchen and Bath
Dryness can also be balanced by placing plants in bathrooms and kitchens. The humidity created through shower steam or a pot of boiling spaghetti can help replace some of that missing moisture. "It just adds tons of freshness and makes it feel clean and bright and kind of fresh, which is what we want in those areas of the homes," Reynolds said. She highly recommended ferns, calatheas or any other moisture-loving plants.
Lighting, however, can be tricky in these rooms. The marbled or frosted glass common in bathrooms cuts down on light particles and makes it difficult to sustain plant life. Choosing plants that do well in indirect light can help. Additionally, having a skylight can help plants receive the kind of light they need while also benefiting from the increased humidity. 
In bathrooms, plants can serve as a focal point and help create a relaxing environment."If you have a really nice bathtub setup, I think having a really nice large focal point like a tree is really cool, and adds a really nice weight of naturalness in something that is usually filled with porcelain and glass and plastic," Kish said. "I've also seen a couple bathrooms with a lot of hanging plants, and that's also really cool," he said. "Aesthetically, it just looks really relaxing with lots of vines and you just make your own garden oasis." 
In kitchens, plants can serve as a tabletop centerpiece or liven up an area used for entertaining. "Having one or two countertop plants is really great for entertaining," Kish said, "because it's kind of a natural centerpiece that continues to keep living." 
Adding to the Aesthetic
Depending on a home's existing design style, various types of plants can complement color schemes, furniture and textiles already in the room. For modern homes with lots of glass tables and metal accents, terrariums or using glass pots could be a great fit. Snake plants or euphorbias with their clean, straight lines "work really beautifully in a modern home," Hasler said. For rustic homes, she recommended more traditional plants such as the classic fiddle leaf fig or traditional ficuses. For bohemian homes, Reynolds recommended playful plants like philodendrons, pothos, or schefflera. Using wicker baskets can help create a more bohemian feeling as well, even for more dramatic plants such as fig trees.
---
Click here for help taking care of your houseplants.