Spending time with Eric Close is like hanging out with a friend. You can swap hiking stories, share intel on restaurant openings, discuss your favorite movies from last year's BendFilm Festival and talk about the pros and cons of keeping junipers as part of your landscape. He lives modestly on acreage just outside of Bend with his wife, Keri, two dogs and three horses.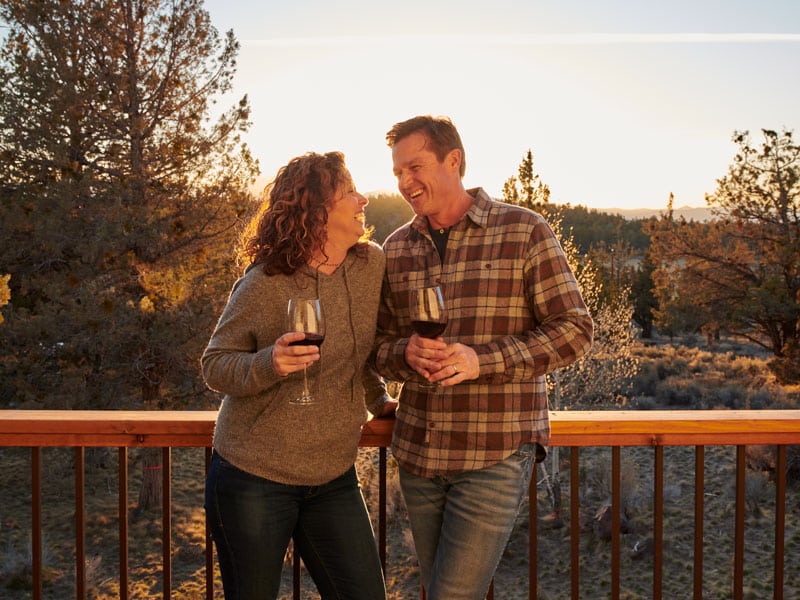 Close's regular-guy attitude masks a career that has brought him fame and recognition. He's worked with the likes of Clint Eastwood, Bradley Cooper and even the former Duchess of Sussex, Meghan Markle, who Close hired for one of her first acting jobs. His best friend of twenty-eight years, Dr. Robert Lum, a radiation oncologist in Ventura, California, said, "Eric's a celebrity but he does not view himself as more than anybody else. He's a regular person."
That perception is echoed among those who know him. When he's out in Central Oregon, people may approach him and say things like, "You look familiar," or "Sorry to bother you but aren't you the guy on 'Nashville?'" "It doesn't bother me at all," he said. "Everybody is really friendly and genuinely excited to meet an actor from one of their favorite shows. I try never to ignore anybody or miss an opportunity to engage with my fans."
An actor's life
The Close family's migration to Central Oregon started with the ABC drama, "McKenna," filmed in Bend in 1994. Close rode the train from Los Angeles to Chemult and rented a home in Tumalo to be on location with costars Chad Everett and Jennifer Love Hewitt. "The show was kind of like "Fantasy Island" set in the mountains," he said. "We filmed all over Central Oregon featuring many of its stunning locations." The show conveyed upbeat stories about a family of wilderness outfitters helping people overcome life's difficulties through challenging adventures in the outdoors.
Despite being cancelled after six months, "McKenna" proved pivotal to Close's life, career and future connection to Bend. During filming, Close proposed to Keri in the scenic meadow at Todd Lake. He told his future bride that "if we ever have two nickels to rub together, I'd love to have a little cabin in Bend." Next to San Diego where he was raised, he added, there was no place he loved more than Bend.
After "McKenna," Close returned to Los Angeles where his career took off, landing roles on TV series like "Sisters," "Dark Skies," "The Magnificent Seven," "Now and Again," and Steven Spielberg's miniseries, "Taken," for which he was nominated for two Saturn Awards for best actor.
But it was the crime drama "Without a Trace," in which he played FBI agent Martin Fitzgerald, that put Close in front of millions of viewers. The CBS program aired on prime time from 2002 to 2009 and was nominated for Outstanding Performance by an Ensemble in a Drama Series award by the Screen Actors Guild. After the series ended, Close landed memorable guest appearances on long-running TV shows, such as "Criminal Minds," "Law & Order: Special Victims Unit" and the hit legal drama, "Suits."
And then came ABC's "Nashville," a musical drama which ran for six seasons. Close starred as Mayor Teddy Conrad, husband to country music superstar Rayna Jaymes, played by Connie Britton. The series was filmed in Nashville, requiring Close to be there for three years while his wife remained in Los Angeles with their two daughters. He jokes that because he traveled frequently between the two cities, the Southwest Airline crews would greet him with, "It's the mayor of Southwest!"
Close has also acted in movies, most notably American Sniper released in 2014 in which he played DIA Agent Snead opposite Bradley Cooper.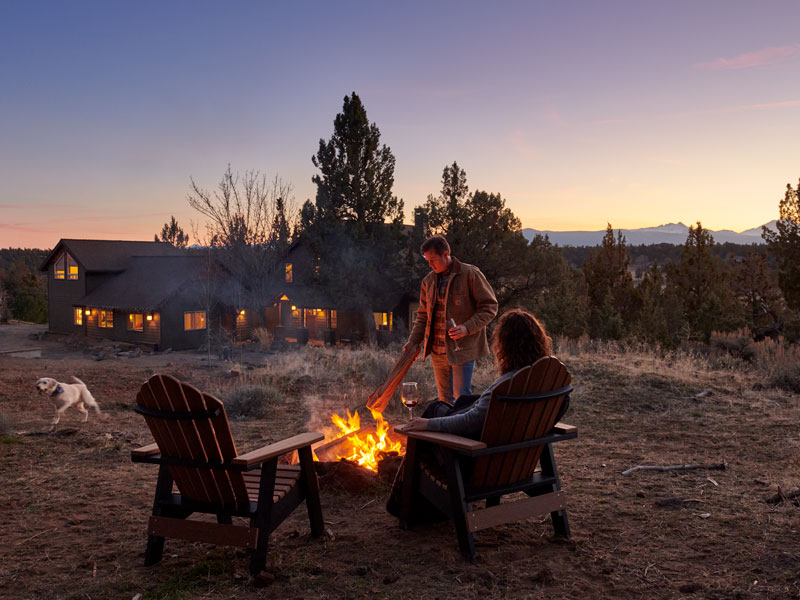 Coming home to Central Oregon
In 2004, Eric and Keri began looking for property in Bend. Their friend, Troy Meeder, cofounder of Crystal Peaks Youth Ranch (for which Close serves on the board), connected them with a neighbor who was thinking of selling.
"Troy put together a fishing trip on the Deschutes River, and while we were on the river, the neighbor and I struck up a conversation about the house. He told me what he wanted. I told him what I could pay," Close recalled. Before the trip was over, they'd agreed on a price and sealed it with a handshake. Thirty days later, Eric and Keri were owners of a home on five acres in Tumalo.
For the next twelve years, the Closes continued to reside in Southern California where Eric could be near Hollywood and work. But they returned to Bend and their property as often as possible. Preparing to become empty nesters, the couple began to wonder where they wanted to spend the next phase of their lives. Could they make Bend their permanent home and still allow Eric to maintain a successful career in entertainment? "There were always tears when we'd leave Bend. We loved it so much," Keri recalled.
Around 2010, Eric began to work everywhere but in Los Angeles. So, in 2017, the Closes decided to make the move. Their daughters were about to head to college. It seemed like a good time to be where they loved the healthy lifestyle, could spend more time outdoors and support the community.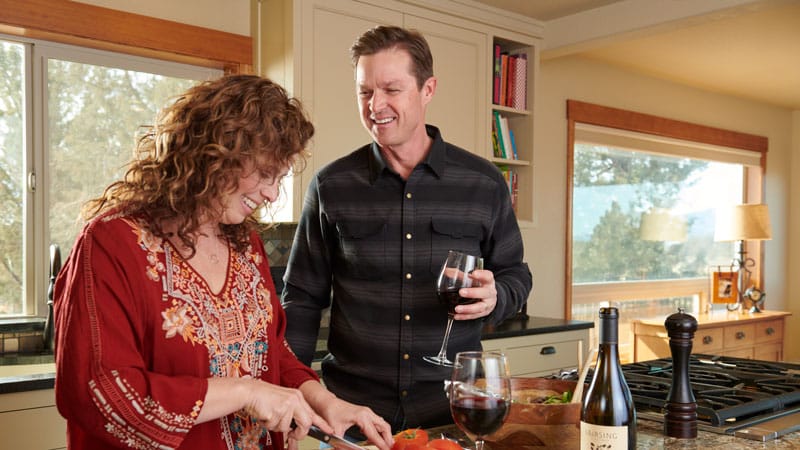 Vacation-turned-family home
In the early years of property ownership, the Closes made a few changes to what they fondly refer to as "Getaway Ranch."
"Friends and extended family have come here over the years to get some much-needed R&R from their busy lives," said Keri. "But it needed a little TLC. Once we made it our permanent home, we updated it and made it our own."
For the past two-and-a-half years, the couple has been remodeling and expanding the original footprint. They added a detached three-bay garage, incorporated a front entry and completely renovated the kitchen and media room. Keri designed the kitchen around her love of cooking and entertaining, "with a little help from Pinterest," she joked.
They purposely retained the home's rustic nature. "We want people to kick back, relax and enjoy the view," Eric said. One of his favorite spots is the jacuzzi on the cedar deck with views of the Cascades spanning from Mount Bachelor to Mount Jefferson and their horses grazing in the paddock below. "It's a wonderful place to be, very peaceful and calming," he said.
One thing they discovered about the property was the existence of a few buried trash heaps left by a family who lived in the area in the 19th century. "I bought a metal detector and would go treasure hunting with our kids," Eric said. "We started finding things like skeleton keys and children's toys. The girls called it the treasure museum."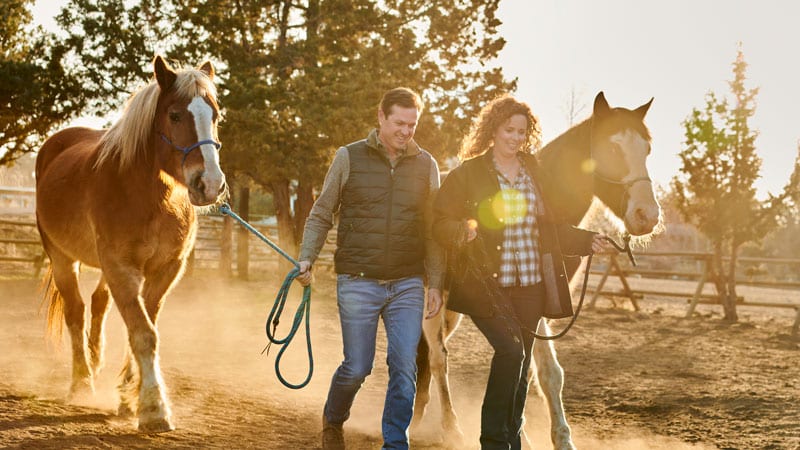 The next episode
The couple is producing a film based on Crystal Peaks Youth Ranch cofounder Kim Meeder's best-selling novel, Hope Rising: Stories from the Ranch. Keri wrote the script, and Eric will direct the movie in and around Bend. "One of my goals is to make movies and TV content right here in Oregon. It's so beautiful and diverse," he said. Both Closes look forward to the annual BendFilm Festival for which Eric has served as a juror in past years.
In addition to serving on the board of Crystal Peaks, Eric's career has allowed the couple to become more involved in local and global charities. While filming a public service announcement for CBS Cares in South Africa, the couple learned about the Africa Foundation which helps people in rural communities by providing health clinics, schools and clean water. Since getting involved with the foundation, Keri joined the board and the couple has raised enough funds to build two preschools and an Orphans and Vulnerable Children Center in South Africa. Part of the support comes from net profits on the sale of Keri's handmade jewelry sold online (prescreative.com).
For fun and exercise, the Closes take full advantage of Central Oregon's trails, rivers, mountains and golf courses as often as possible. They like to take their horses for long rides in nearby federal lands or go camping at Big Lake.
Eric pursues his passion for golf on numerous courses around the area and had the rare privilege, even among celebrities, of playing in the AT&T Pebble Beach Pro-Am golf tournament. "My best friend Robert was my caddy for eight of the ten years I played," he recalled. "In 2015, I finally made the cut to play in the final round on Sunday. Making the cut is the coveted prize for the amateurs and you get an umbrella that says, 'I Made the Cut,'" he laughed. "It was awesome standing on the 18th green with friends Jim Nantz, Nick Faldo and Clint Eastwood."
So, if you see someone who looks familiar fly fishing on the Deschutes or Metolius Rivers, sipping a microbrew at The Bite in Tumalo or drinking coffee at Loony Bean of Bend, it might just be the celebrity among us. Feel free to say hello.