Last summer, my family moved out of our 4,000-plus square foot Bend home that we'd inhabited for fifteen years.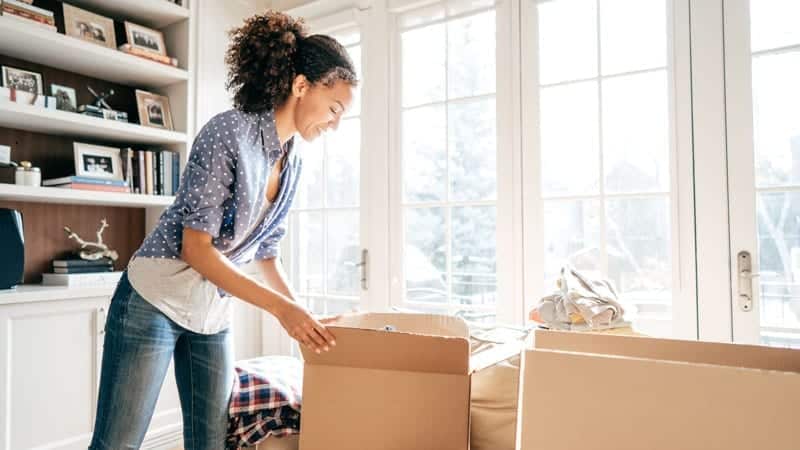 Oh my, did we accumulate a LOT of stuff during that time. The task at hand led me to the Marie Kondo method of tidying up. The author's two books The Life Changing Magic of Tidying Up and Spark Joy: The Japanese Art of Decluttering and Organizing both have been bestsellers.
Admittedly, when I read Kondo's first book, I thought she was somewhat obsessive compulsive about cleaning and discarding. But I learned that by growing up in a tiny Japanese home, she taught herself out of trial and error how to not only tidy up, but how to not get in the habit of cluttering again. In short, Kondo has made a successful profession out of helping people like me. Her name has turned into a verb—it was time for me to "Kondo" my home.
Step 1
Clothing Clutter
For the uninitiated, the Kondo method goes like this. Supposedly, the easiest purge starts with clothes. Start discarding items by first piling every piece of clothing in the middle of the floor. It's a psychological unloading. As I excavated my closets, I was horrified by dozens of pieces I never wore, many with tags still attached. I soon realized I had done some serious "retail therapy" for several years following my teenage daughter's death. I could actually envision what shops the pieces of clothing had come from, and looking back I realized shopping was the one activity I could do, where shopkeepers didn't know my sad story, and I could feel normal, at least in that moment. I had purchased a lot of unworn clothing, shoes, purses, even houseware items. Kondo advises mentally thanking each piece of clothing you're giving away for sparking joy for the times you wore it. I thanked the items and put them in a box. In total, I took a half-dozen carloads of clothing to Goodwill, Opportunity Foundation and Bethlehem Inn. They were grateful and I was liberated, just as Marie Kondo predicted.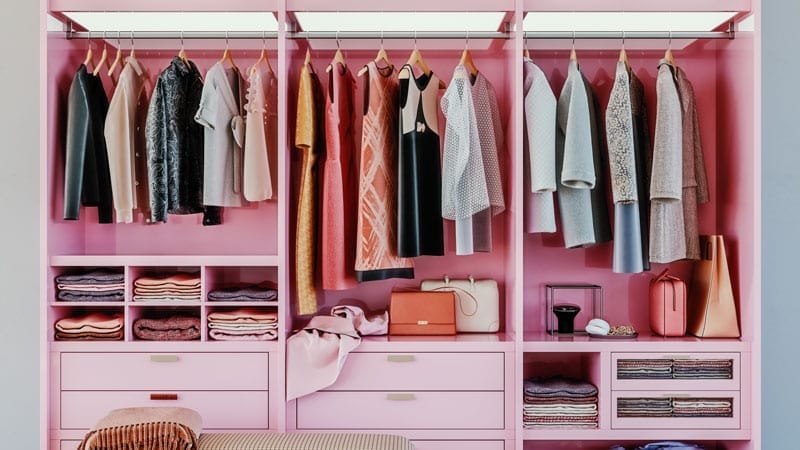 Step 2
Book Blowout
Next challenge to tackle, per Kondo, are books. I love books. I belong to two book clubs in Bend, and while I love the library here, I also love owning books. Books spark joy, at least for me, and we had a dedicated office/study with many bookcases. But even if you love a book, do you ever re-read it? For me, the answer is no; there are just too many splendid books to read in one's lifetime.
I packed at least a dozen big boxes of books and sent them on their way to be donated, mainly to the library, where I hope another bibliophile will enjoy them as much as I did. Thank you, great books, for sparking joy and imagination.
S

t

ep 3


Komono Clash

The next area to tackle are things. In Japanese that's "komono," and yes, I love stuff, especially nice dinnerware and place settings. I had the Spode Christmas dinnerware, and there were my red Italian Ro Valentine plates, spring/Easter bird plates and bowls, summertime floral dishes, and three sets of formal china. In total I had eight sets of dinnerware, not including the china sets, along with dozens of chafing dishes, more than a dozen large bowls, thirteen serving trays and five crockpots.

To be fair, after my mom had to move into assisted living, I inherited more stuff, like another china set with a tea service, and LeCreuset pots and pans. It was all a sentimental journey, when I hauled that stuff into my house.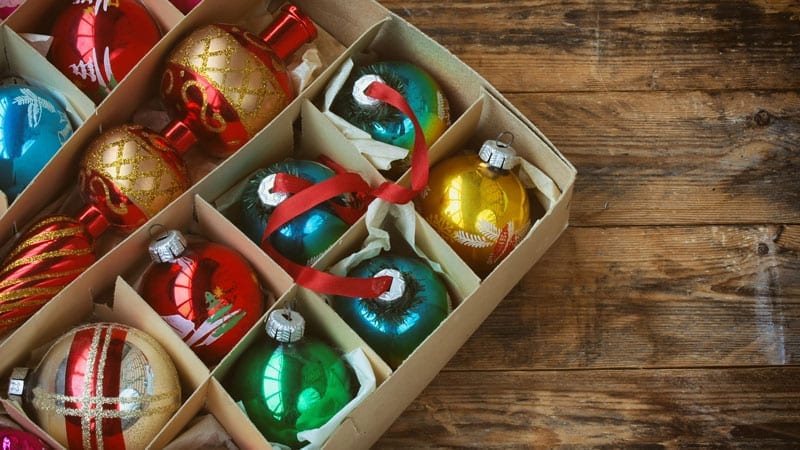 S

t

ep 4


Where Christmas Never Ends

Another huge sifting and discarding came with Christmas and holiday decorations. I swear there's not a Christmas ornament or Nutcracker I didn't love. I dragged almost a half-full attic into one pile in the entertainment room, and whittled it down to just six boxes of ornaments and Christmas stockings. Sadly, all six faux Christmas trees were donated, including a splendid twelve-footer.

As empty nesters downsizing, we realized there's just no room to bring all the stuff with us. While some is sentimental, a lot, if you're being honest, is emotional baggage. Kondo says things and possessions are holding you back. Only invite those things that spark joy. Only then will the things you hold onto bring you more happiness. That's her basic philosophy.

I'm just a newbie at this, so the results are still pending. But so far, I haven't missed a thing.