It was 1970. Bend's population was just over 13,000 and St. Charles Medical Center's current location wouldn't open for another five years.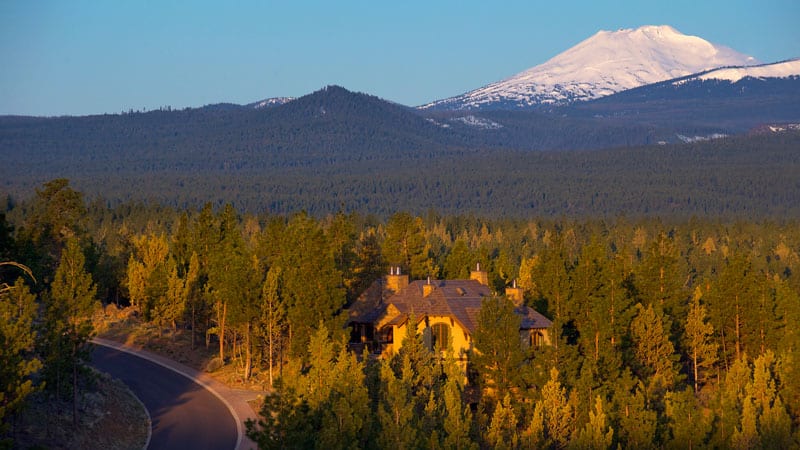 But the then-small upstart Brooks Resources had the foresight to predict the town's growth, and took a bet on developing a hill west of downtown Bend called Awbrey Butte. Now fifty years later, that bet has more than paid off.
"We always viewed Bend as a desirable place," said Brooks Resources chairman Mike Hollern. "We thought Awbrey Butte was a good investment, and it in fact turned out to be."
Today, there are close to 800 homesites on the butte that sits about 500 feet in elevation above Bend's west side. Developed with attention to how each site could have ample space and privacy as well as fantastic views of the surrounding region, Awbrey Butte has attracted homeowners who are looking for all the perks of living near the hustle and bustle of Bend without being squeezed into urban-sized lots.
It took almost two decades for Brooks Resources to develop the butte. But in the 1990s, once water service was delivered and roads were carved into the hill, with the intention that they blend into the landscape, Awbrey Butte took off as one of the most desirable places to be in Bend.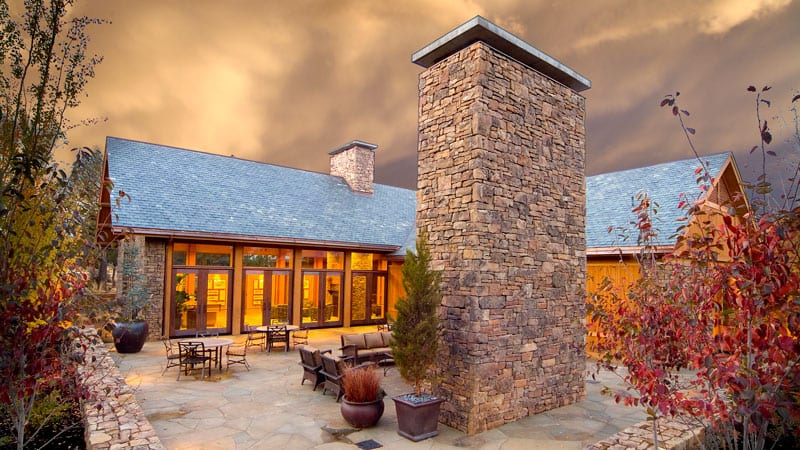 There are a wide range of homes on Awbrey Butte, named for the pioneer Marshall Awbrey who lived in the area during the late eighteenth and early nineteenth centuries. Buyers can choose from mid-century modern homes to classic Northwest craftsman—though there is continuity among the homes, driven by the homeowners' association guidelines for building, including outdoor paint colors that match the surrounding landscape in order to better blend into the hill.
North Rim is the newest neighborhood on the butte. The private community has 121 one-acre homesite with a collection of custom-built homes. Other exclusive amenities include a lodge and park available to homeowners and guests as well as private tennis court. Awbrey Butte's two public parks include Sylvan Park and Summit Park, with tennis courts and ample green space to play. A small business park sits on the butte's north side, as well.
Kristi Kaufman, a real estate broker at Coldwell Banker Bain with two decades of experience in the area, said that homes on Awbrey Butte have seen an appreciation in value that is following the trends of the region. Buyers can expect to spend between $700,000 and $1.5 million for a home on the butte. "There is a wide range of homes that work for retirees who are downsizing, as well as 7,000-square-foot homes for large families," she said.
The large lots, location in Bend and quality of homes continue to draw more buyers to Awbrey Butte, said Kaufman. "It's a huge draw for people wanting to be on the west side for access, but who want a little bit bigger lots," she said. "Awbrey Butte gives a little more space, more elbow room. The homes are larger than what you would find in west Bend, and value seems to be pretty good."
Jason Epple and his wife Trisha built their home on Awbrey Butte in 1998, selecting the lot for its privacy as well as space for a long driveway and yard for their future family. Today, they've raised four kids in the house and have built long-term friendships with their neighbors.
"It's a place where there aren't busy streets or cars driving fast," he said. "Our kids grew up playing in the cul-de-sac and the yard. The most important thing for us is the neighborhood community we've had over the years. That's what makes it for us."
They also appreciate life on Awbrey Butte because of its location in town and how it's become a retreat from the ever-growing construction and traffic. "Bend has been expanding and growing outward, and it helps me appreciate the butte even more. We drive down the butte and it's busy with a lot more traffic and people," he said. "It's really nice to drive up on the butte and have a quiet neighborhood." 
With kids in college, Epple has considered a move from Awbrey Butte, but they haven't been able to find a place that matches everything they have in the neighborhood, including close access to trails, popular west side amenities and attractions, and of course, their neighbors.
"My wife and I would love to build a new house, now that life and circumstances have changed, but I don't know where we would go," he said. "I don't think that there's a place where we would go in Bend to be happier."