Offering a fresh take on the use of plants in decor, living walls provide the kind of striking feature that make a home or business stand out.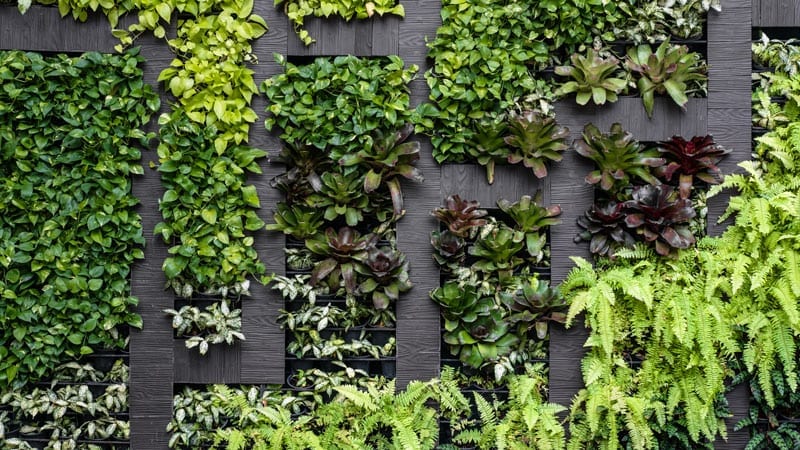 These vertical gardens come in a variety of types, shapes, colors and sizes, but are most often a wall of lush green in one form or another. In the past, you may have seen them on the exterior wall of a chic restaurant's patio area, or in the lobby of a luxe hotel. But living walls are spreading their roots, moving beyond just large-scale installations and into people's homes, with the same eye-catching effect.
Living walls, or green walls, encompass many different kinds of vertical gardens that are mounted to a wall to display a group of plants as you would a canvas. They come in such a range of styles, they can morph to fit almost any design approach. Tightly planted succulents inside a dark frame could add a hint of warmth to the clean lines of a contemporary room, while thick pouches sagging with plants may be the obvious choice for a modern farmhouse.
Spend any time scrolling Instagram or Houzz and you'll see that green houseplants, from philodendrons to fiddle leaf figs, are in. Plants are lovely to look at and can freshen up the air in your home. But why are living walls the new thing? It may simply be part of the explosion in popularity of indoor gardens­­—sometimes more closely resembling small jungles—that have popped up in the design world in recent years. In a way, living walls are a new take on ivy-covered exteriors, brought indoors, making all of our secret garden dreams come true. They offer the same beauty and benefits of everyday houseplants, plus some added extras.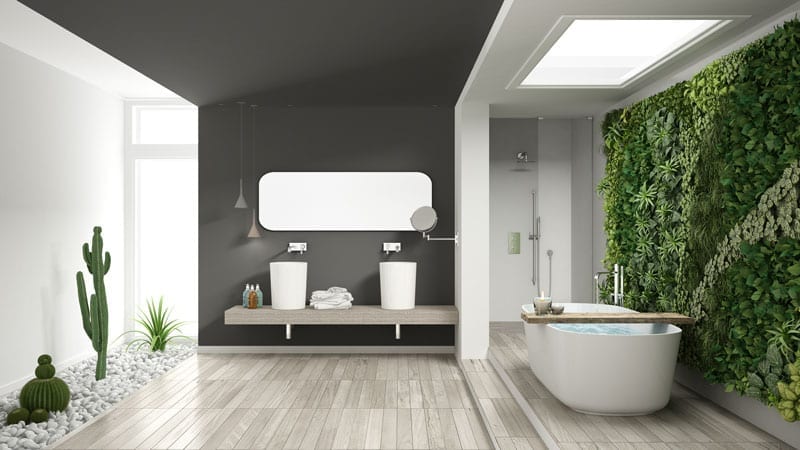 For one, they're perfect for rooms or areas short on space. Whether your home is generally lacking in square footage or you're looking for the right statement piece over your staircase, living walls can add texture and greenery to the most unlikely places. Up off the ground, vertical gardens put your prized plants out of reach of little hands, too. They can even improve a room's acoustics by absorbing extra noise, providing an art solution that's easy on the eyes and the ears.
In Bend, a green wall could be a wonderful way to add color to your home, especially during the long winter. Picture the whimsy of a wall of trailing vines in your living room set against the stark contrast of white outside your window. Living walls may also be the one foolproof way to protect your plants from nibbling deer in Central Oregon—by bringing them indoors.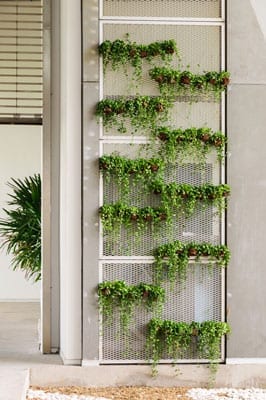 Like any living thing, vertical gardens require at least a little maintenance. Many offer drip systems built into the set-up, and some living walls are even installed for you. But you'll still likely have to do some pruning and trimming for perennials or changing out of annual plants.
Beyond plant care, there are some other logistics to consider. Depending on their size and makeup, living walls can be fairly heavy with the combined weight of the plants, soil and water. Pros can help you determine the set-up for your vertical garden, or build it for you. If you're looking to DIY, make sure to do some research and planning ahead of time. Remember, you'll need a spot with natural light unless you're also willing to install a grow light.
With so many different types of living walls, the toughest part may be choosing the right one for your space. Luckily, there's no shortage of examples out there to get inspired.