Mahonia Gardens is a one-acre farm in Sisters that is focused on sustainability and farming by hand.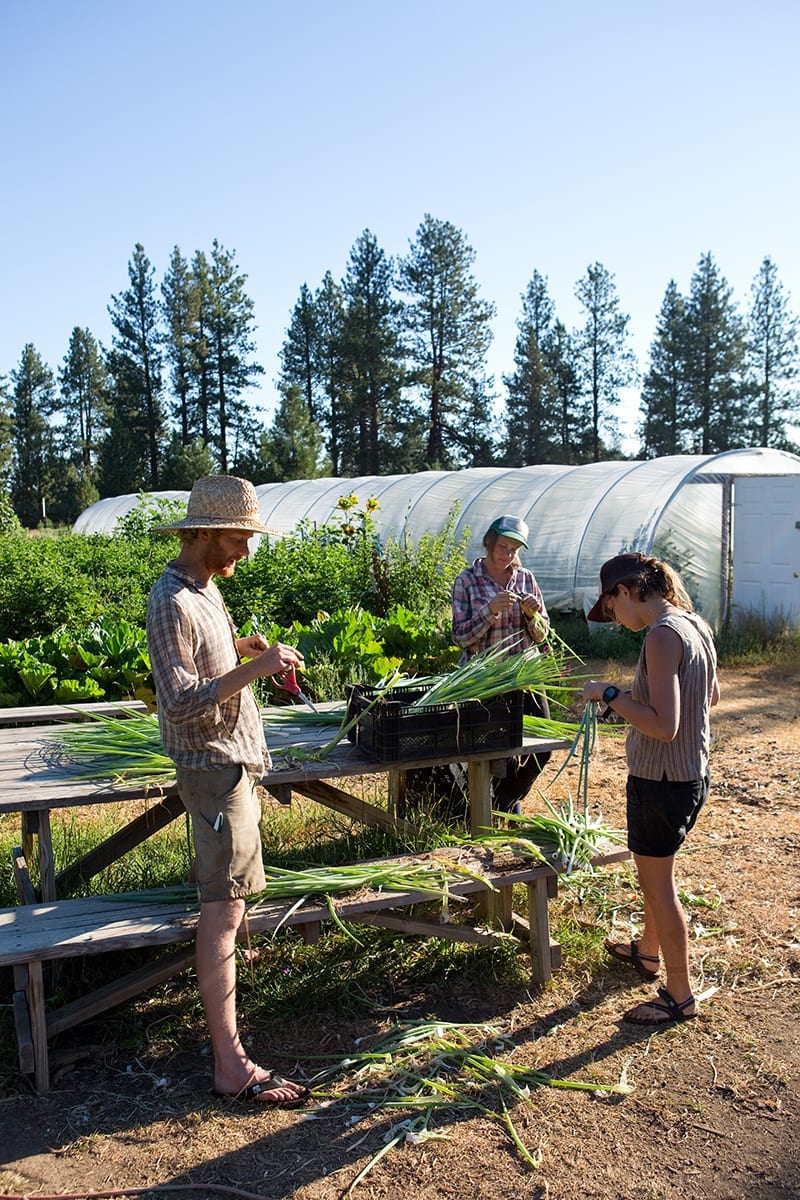 Most commercial gardens are not biologically thriving ecosystems. At Mahonia Gardens in Sisters, birds, lizards, snakes, bunnies, and a manner of beneficial insects live amid floral perennials and rare plants. Oh, and fifty crops, which all prosper on just one acre.
"We really like doing things by hand. That is sustainability, not using oil and machines," said owner Carys Wilkins. "Also the noise, the aesthetic of it. It's such an art. And a conscious choice that we can make at this point because we are able to sustain economically."
With this year's harvest marking their fifth growing season in Sisters comes a confidence in their hand scale technique. "We've been honing in on what grows best in our climate," said Wilkins. "Lots of crops don't like Central Oregon's big swing in diurnal temperature. Broccoli is a good example—they like stable temps through day and night."
It's also a balancing act between what grows well and what sells well. "Sometimes that means sacrificing crops because of space," said Negal. "We've adapted within our space."
Jess Weiland of the High Desert Food and Farm Alliance spoke to Mahonia's model. "Carys and Benji have put so much effort into diversifying what they're growing," she said. "They really stay true to what they deem as a sustainable model for them. It's so easy as a farmer to get pulled in a lot of directions and scale up. They are really clear with themselves about what they want to produce and prioritize, maintaining some amount of a work/life balance."
Of course, for a farmer that means mostly working from spring through winter's first snow. The couple prefers working in the field over managing people.
"We've said from the beginning: Let's do it by hand as long as we can. We think it works to our benefit to grow more within a small space," said Negal. "Our motto: Let's grow inward rather than outward. Within the confines of our space, let's continue to get better. Better soil, every corner gets watered, every piece of land gets attention."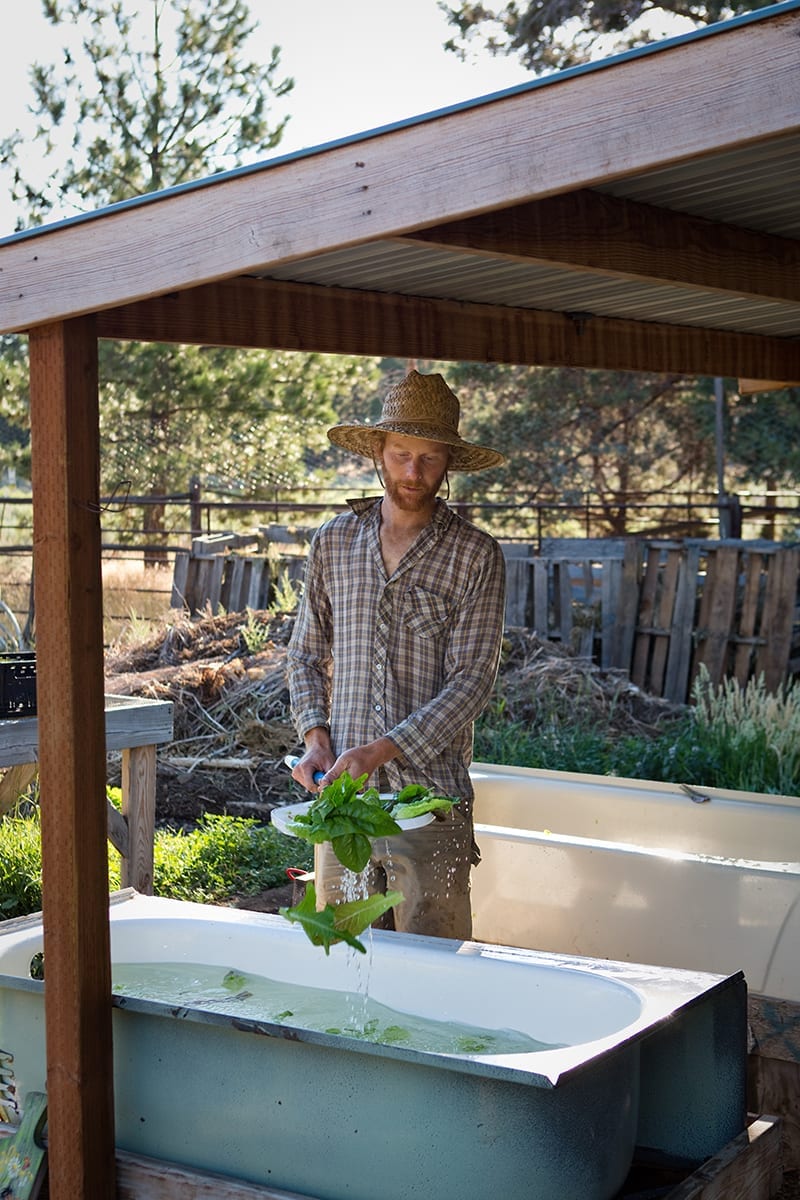 Wilkins and Negal live on a property they bought with Negal's father just a half-mile from Mahonia and only a couple blocks from the Sisters Farmers' Market, which Wilkins runs. They keep their cost of living low and didn't take out any loans to start Mahonia (they raised $9,000 on Kickstarter to fund the business). Benji is also a musician, a talent which also happens to supplement their income. When the couple decided to move to Negal's hometown after stints in Southern Oregon and Northern California, proximity to family was the primary driver.
Mahonia sells out its CSA (community-supported agriculture) memberships each season, which capped at forty members this year.
"CSA is great because you already know it's sold when you plant the seed," said Wilkins.
The other three-quarters of their business comes from farmers' market sales and a bit of surplus crop sales to Agricultural Connections.
"This is the 'abundance mentality' idea. If people try another farm's CSA or grow their own garden, we feel good about that," said Negal. "It's a small town and we're very much a community," added Negal, recognizing the work of educators, residents and new farmers to expand the local presence of fresh food. "Of course, that's a benefit for the business but more than that, growing food becomes purposeful and meaningful."