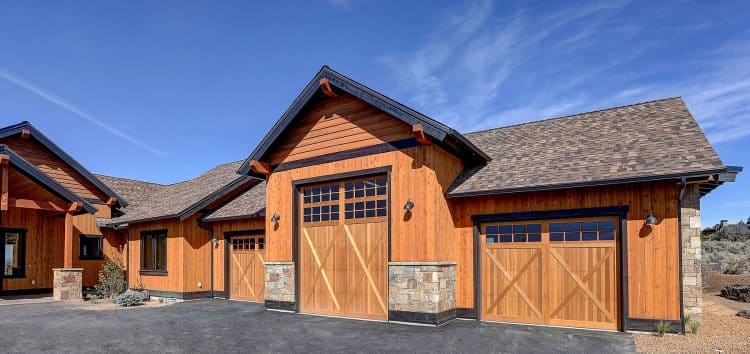 When empty nesters Jane and John Ross were looking to make the move to Central Oregon from the Willamette Valley, they worked with a realtor to explore what was available in the Sisters area. As they continued their search, the Rosses were introduced to Tom Malace of Malace Homes, a homebuilder with a speculative home going up in nearby Brasada Ranch. The couple fell in love with the home's layout, and were able to weigh in on design choices later in the process.  "It's everything we would have picked if we had designed the home," said Jane Ross, describing the single-level home with enough room for the couple, an art room for Jane's watercolor painting and guest rooms to house their two sons when they visit. Jane uses the 1,300-square-foot garage for training dogs in agility and obedience, and also has a horse boarded at Brasada Ranch. 
The Earth Advantage certified, modern ranch-style home features tall ceilings, with 16-foot-wide glass folding doors opening to the outside, a stone fireplace and an expansive outdoor kitchen and firepit. "It's perfect for us," said Jane, who along with John moved in last October. The couple said working with Malace has been a great process, and he's been available along the way to guide them through building phases, answer questions and follow up after they moved in.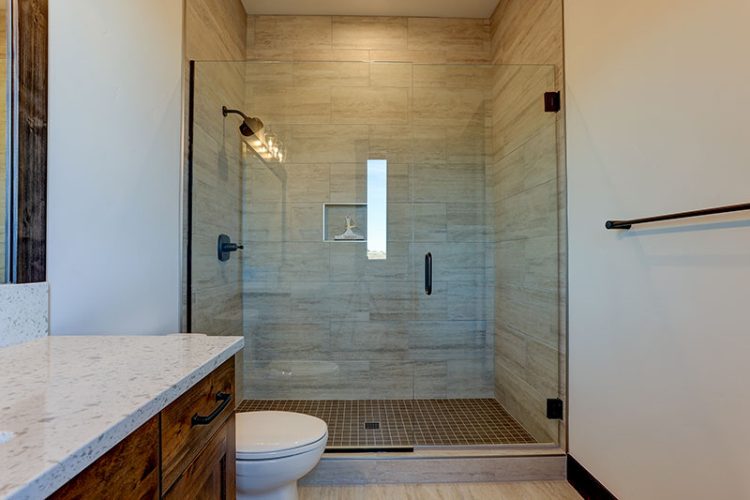 Financially Minded
As a finance professional with more than twenty years experience, Malace had become an expert in the process of lending, securing financing for people to build or buy their dream homes back in Michigan. After moving to Bend for the outdoor lifestyle in 2013, and lending to builders, Malace wanted to try the homebuilding process himself, switching to full-time building in 2015. Malace runs a small company that values quality over quantity, building about six to eight new custom and speculative homes each year, including those in Brasada Ranch, in Sisters, and in Bend on Awbrey Butte and in the new Shevlin West development. The company offers a full range of design and build services, including financing assistance, home design, interior design and production. The company employs its own builders, including excavators, framers and carpenters. Malace said he takes pride in working alongside homeowners, listening to their wants and needs and building homes that are functional and beautiful. "I really do try to put an exceptional amount of value into what we build," he said. Malace's hard work has been recognized twice by the Central Oregon Builders Association's Tour of Homes, as a Green Building award winner in 2019 and a Best Kitchen award winner in 2020.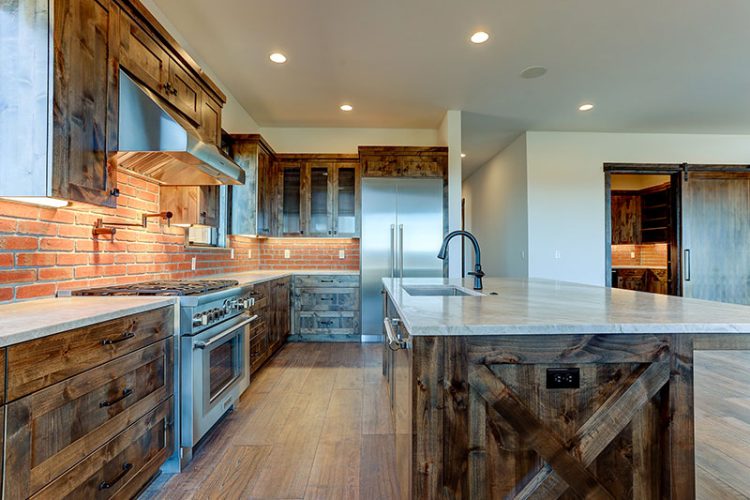 Homebuilder to Friend
In the Shevlin West neighborhood of Bend, Malace is busy working this spring on a home for Chris and Gretchen Jackson and their children, Chloe, 16, and Oliver, 18. The family moved to Bend from Fremont, California and after connecting with Malace, hired him to build a 3,000-square-foot home, a process the Jacksons have been involved with from the start. "I think you have to be super involved, as there's a lot of decisions, more than we anticipated," Chris Jackson said. "Tom did a good job of keeping us excited and always moving things forward, but also keeping things realistic. You can tell that he cares." 
Malace has come to know many of his clients on a personal level, sharing with them his love of Central Oregon and hobbies such as alpine skiing, fly-fishing and hiking. "When it comes down to it, most of my clients are friends," said Malace, who plans to build his own family home down the street from the Jacksons in the near future. "We take people's dreams for their home, turn them into a reality and a place they can be proud of," Malace said. "The homes we build become places to make memories, relax, entertain friends and family, and create traditions."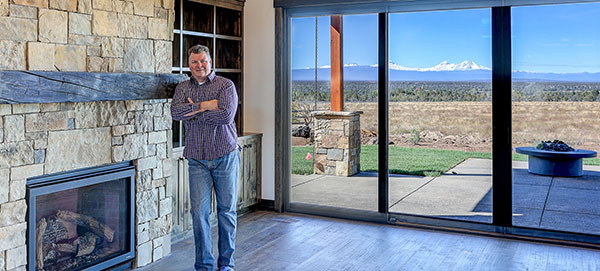 Malace Homes
541-408-2178 | CCB# 208332
---