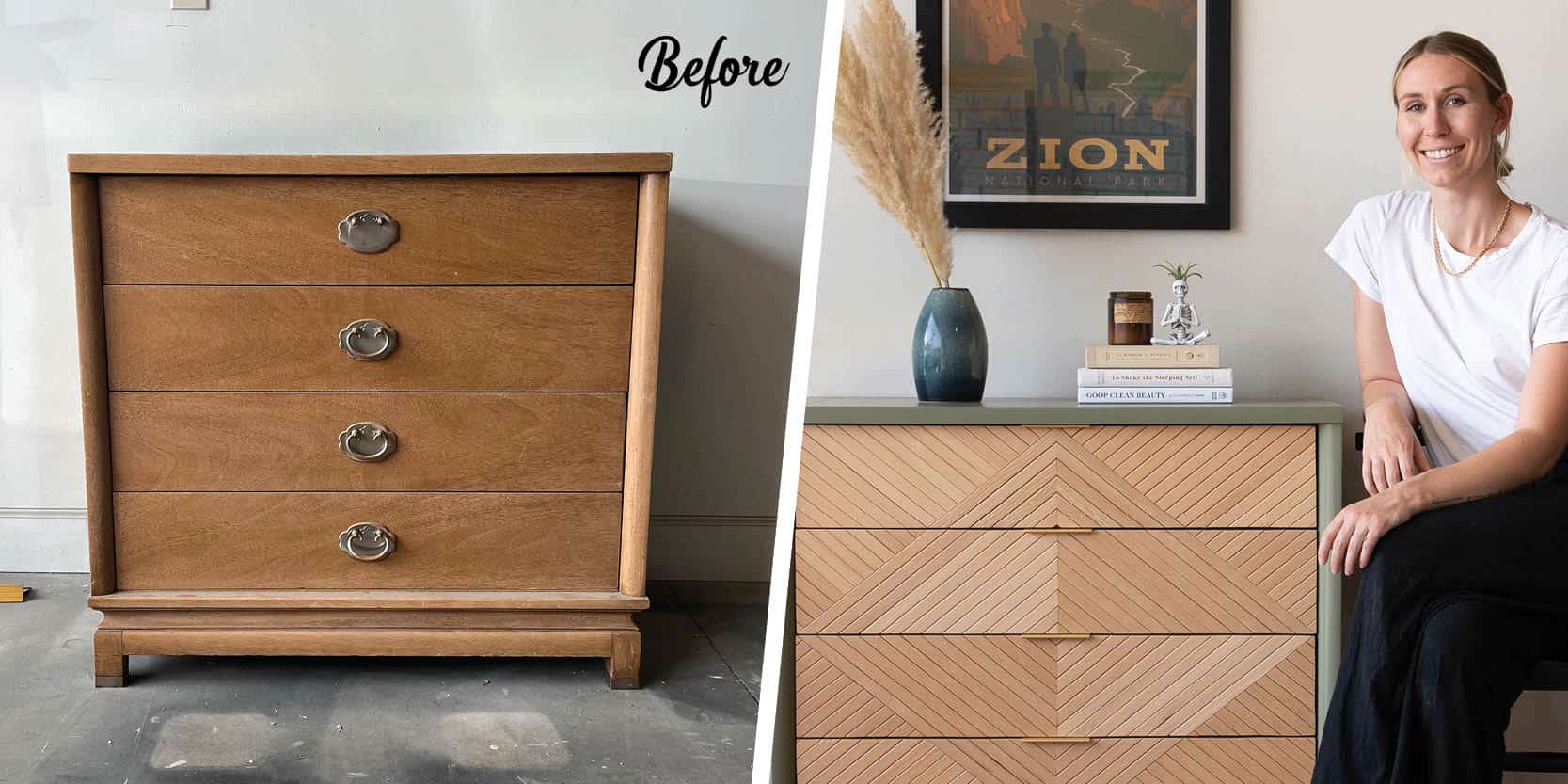 Kylea Civello turned to furniture refinishing to keep her mind occupied while her mom was sick, and again when experiencing postpartum anxiety after the birth of her first child. "My first piece was our dining room table," said Civello, who is originally from Canada, but was living in her husband's home city of Palm Springs, California, at the time. "I found it at a thrift store and decided to tackle it." Civello sanded the table down by hand with a sanding block, re-stained it and sealed it. "It kept me busy during a really hard time," she said. After moving to Bend in 2019, Civello continued working on furniture during any free time she had on top of being a stay-at-home mom to, Beau, 4, and Margot, 2. Now, a few years later, Civello has finished dozens of pieces, and about half of her work is commission-based, updating or restoring pieces for clients who find her primarily through her Instagram, @kyleacivellodesign. She posts before and after images on her page, which has more than 10,000 followers. In August, Civello was busy working on a 2010 wine cabinet for a customer in Seattle. "People have pieces that they're kind of over, and instead of throwing it away, I'm totally reworking it," Civello said. "I'm painting it, and adding doors and cane webbing." Many of Civello's pieces have intricate painted designs or features such as wooden dowels or bamboo accents. In the future, Civello would love to do more projects that breathe new life into someone's existing furniture. "I love to be able to create something unique for someone's house, that no one else will have," she said. 
Favorite Tool and Product
Orbital Sander
Regal paint from Benjamin Moore
---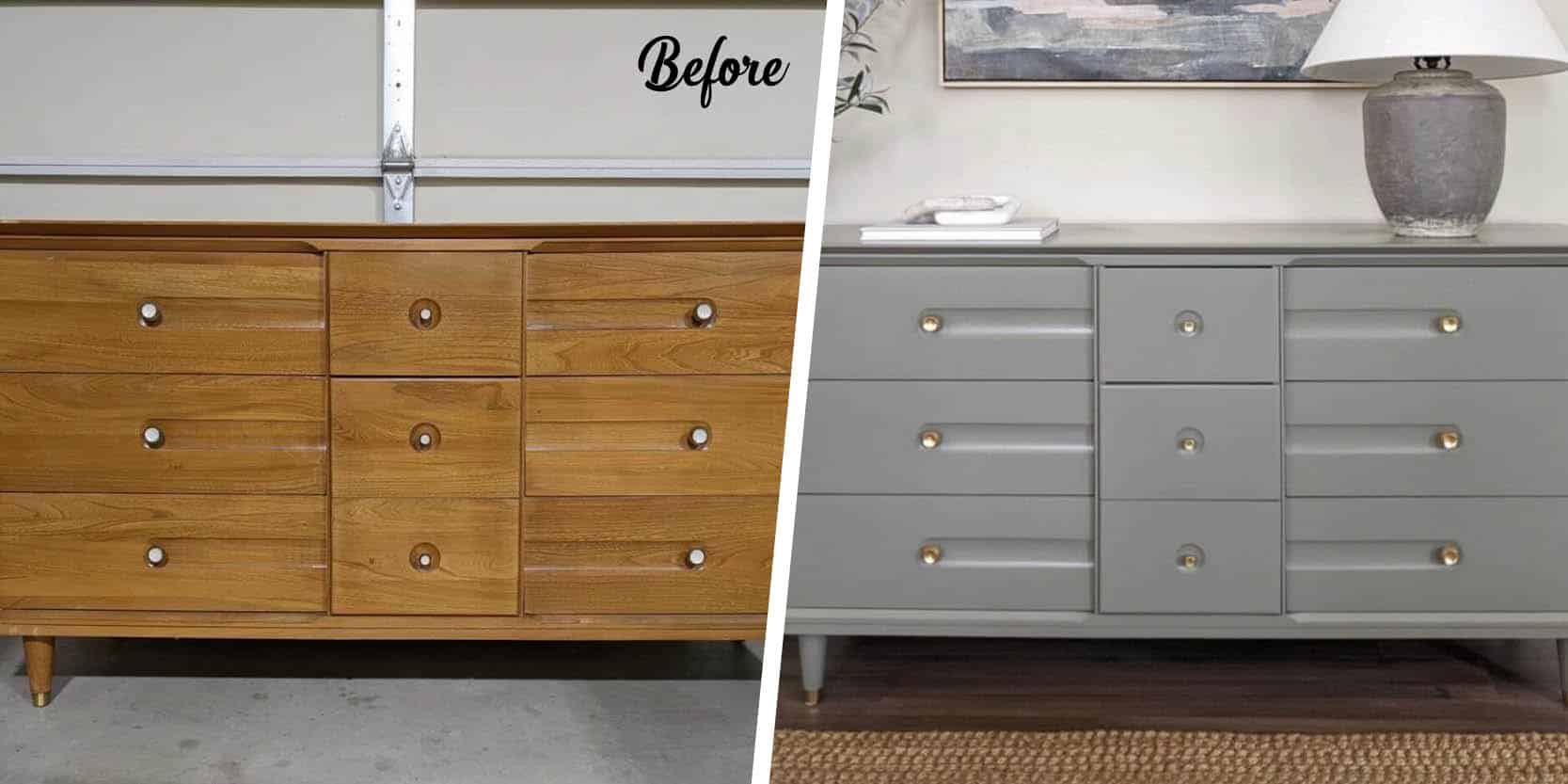 Massage therapist Erin Chinburg-Corcoran first tried her hand at restoring and refinishing furniture eleven years ago as a means to make extra money while raising young twin boys on her own. Years later, Chinburg-Corcoran got married and the family regularly visited Central Oregon. In 2018, the family moved to Bend full time, and during the pandemic, Chinburg-Corcoran found her furniture side hustle was becoming more of a "main hustle." Chinburg-Corcoran said she enjoys keeping up with the trends, and selects many pieces for refinishing that are higher-end mid century and post-modern styles. "Clean modern lines and earth tones are really hot right now," she said. Chinburg-Corcoran said her interest in furniture refinishing came about after realizing that many new furniture pieces today, even fairly expensive items, are built with poor quality particle board that isn't made to last. Instead of buying this low-quality furniture for her own home, she opted to thrift higher-quality pieces that needed a refresh, which she accomplished with "a lot of vision and some elbow grease." As the hobby grew, Chinburg-Corcoran turned to social media to share her projects and sell completed pieces to followers using her Instagram page,
@clementineandolive. 
These days, Chinburg-Corcoran is typically working on two to four pieces at once, completing restoration work on one, while focusing on repairs and painting on others. On average, she spends about three to ten hours working on each piece, depending on the vision. As she finishes each project, Chinburg-Corcoran said she's happy to know she's doing something good for the environment by restoring and refinishing furniture, keeping it out of landfills. "I love pulling the full potential out of a piece of furniture," she said. "There's no greater joy than knowing I'm a part of an important trend that helps the environment."
Favorite Tool
Wagner FLEXiO paint sprayer
---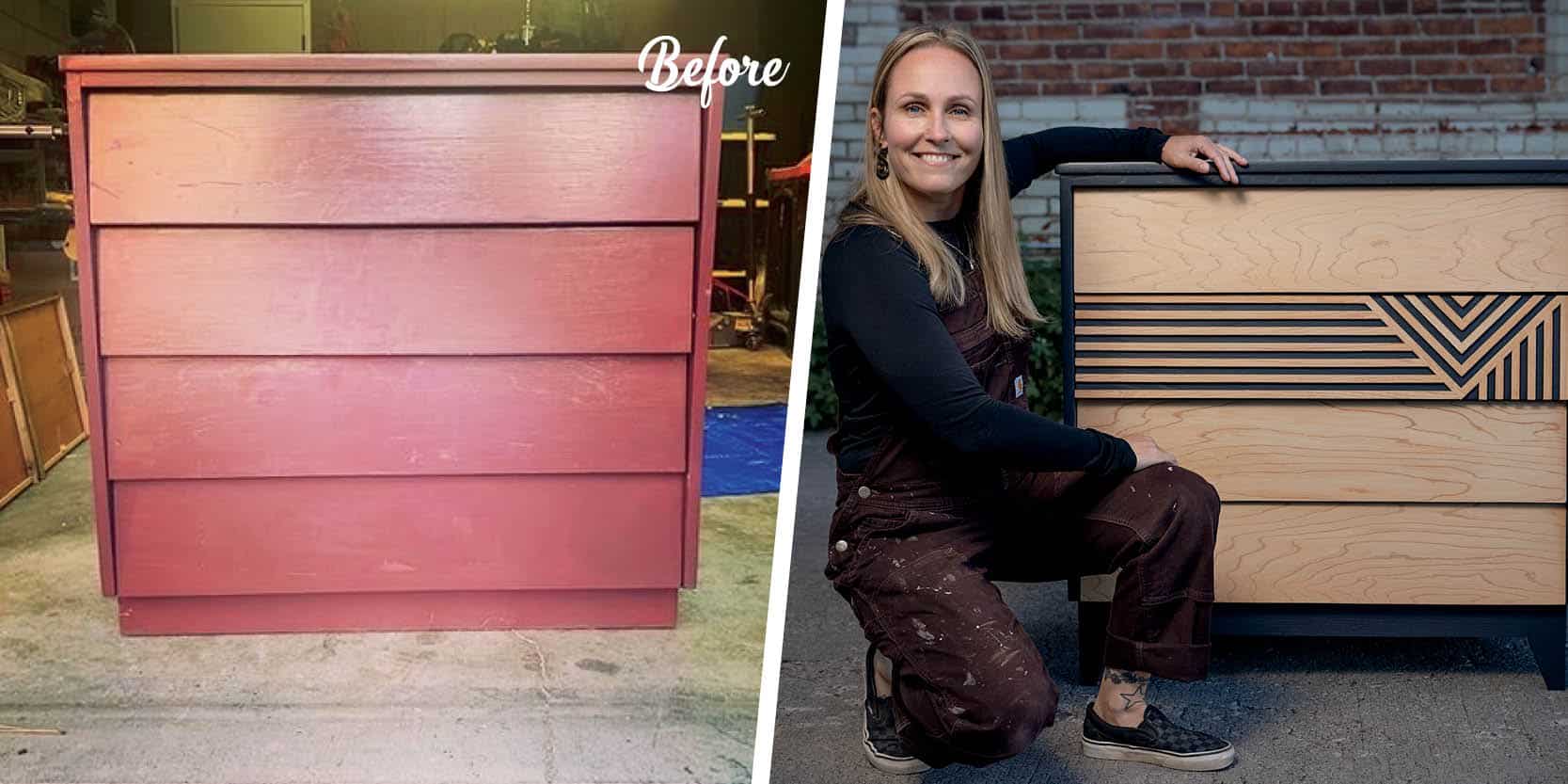 Native Oregonian Amy Seymour first arrived in Bend in 1992, and after bouncing around to other areas, found herself back in Central Oregon about five years ago. Inspired by other female woodworkers and DIY lovers, Seymour, a medical lab scientist, began to nurture her daydream of being a carpenter. "I thought, why can't I play with power tools?" Seymour said. During COVID, she built up the confidence to begin working on more furniture refinishing and building projects, and started an Instagram, @resurrected_designs, to document her work. She scours Facebook Marketplace for good deals, opting for sturdy, well-built wood furniture pieces—being partial to dressers and nightstands and mid-century modern designs. Sometimes, the pieces are a bit dingy, drawing reactions like "it stinks" or "I can't believe you brought that into the house" from Seymour's husband, but after some time and sweat equity, she turns them into beautifully refinished pieces, ready for their new home. "I'm always on the go, so I find sanding super relaxing. It's just a nice break," Seymour said. In addition to sanding woods, painting and staining and swapping out hardware, Seymour also likes building on legs and adding other handcrafted features to the pieces. In the future, she'd like to do more furniture craftsmanship, in addition to refinishing dumpster-bound pieces. 
Favorite Tool and Product
Kreg Pocket Hole Jig
Lilly Moon Paint
---