A modern kitchen in Bend fit for entertaining.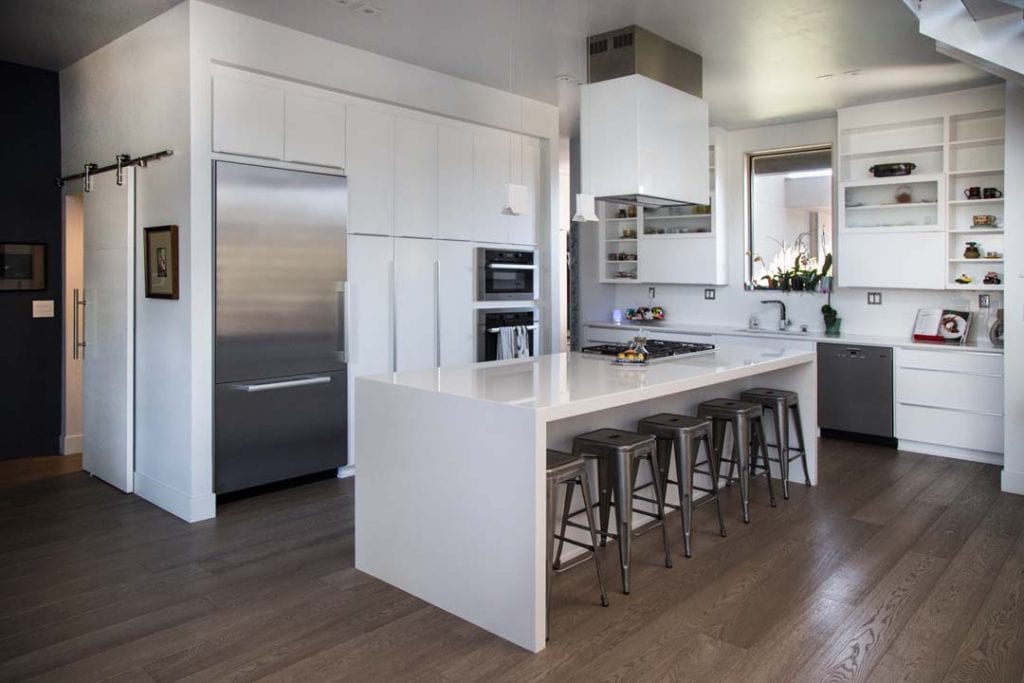 The kitchen is the centerpiece for entertaining at home, which was the case for Bend Hagg-Watter family's ultra-modern home.
The all-white kitchen was ideal, as homeowner Dr. Jennifer Watter said it keeps it simple, timeless and always looking sleek and clean, something she and her husband Dr. Dan Hagg appreciate with their three busy children.
The sleek and modern minimalistic cupboards allow the Hagg-Watter family to add pops of color that boldly stand out, without it looking cluttered. The white quartz island and counter tops in this kitchen are trending in newer kitchens.
"More and more people are choosing quartz and quartzite countertops over granite," said Cascade Design Center owner Ronda Fitton. "Quartz is an engineered product that comes in various colors, while the quartzite is a natural rock that is actually harder than granite. Quartz is extremely durable, it's anti-microbial, and slightly easier to maintain than granite."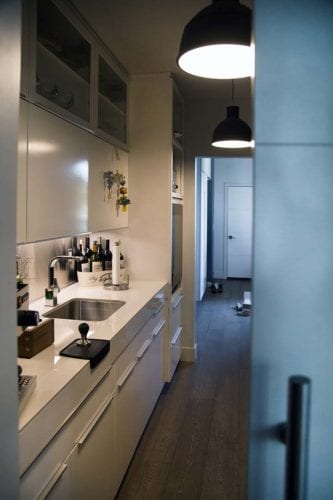 This family also likes to entertain and uses a dining room table just off the kitchen that can seat twenty-one people, and Watter added they've had Thanksgiving with fifty-six guests. With that many guests, Watter said her butler pantry directly behind her kitchen wall is her favorite feature.
"What I love about this pantry is the second sink in here. It's a place where we can have appliances like our espresso machine, plus there's so much storage in here," explained Watter, as she put away bottles of wine in the special built-in wine refrigerator. "It's also great that we can close off this area with doors on either side of this butler pantry."
Fitton said in many higher end homes, people are requesting butler pantries.
"Because we're seeing open floor plans, people want their kitchens to always look clean," said Fitton. "If you're having a party, you can easily hide dirty dishes in the sink in the butler pantry, and you can keep your kitchen counters clear of appliances by having them in the butler pantry and close the door behind you."