This season marks sixty years since Mt. Bachelor's visionary founder, Bill Healy, brought a ski dream to life.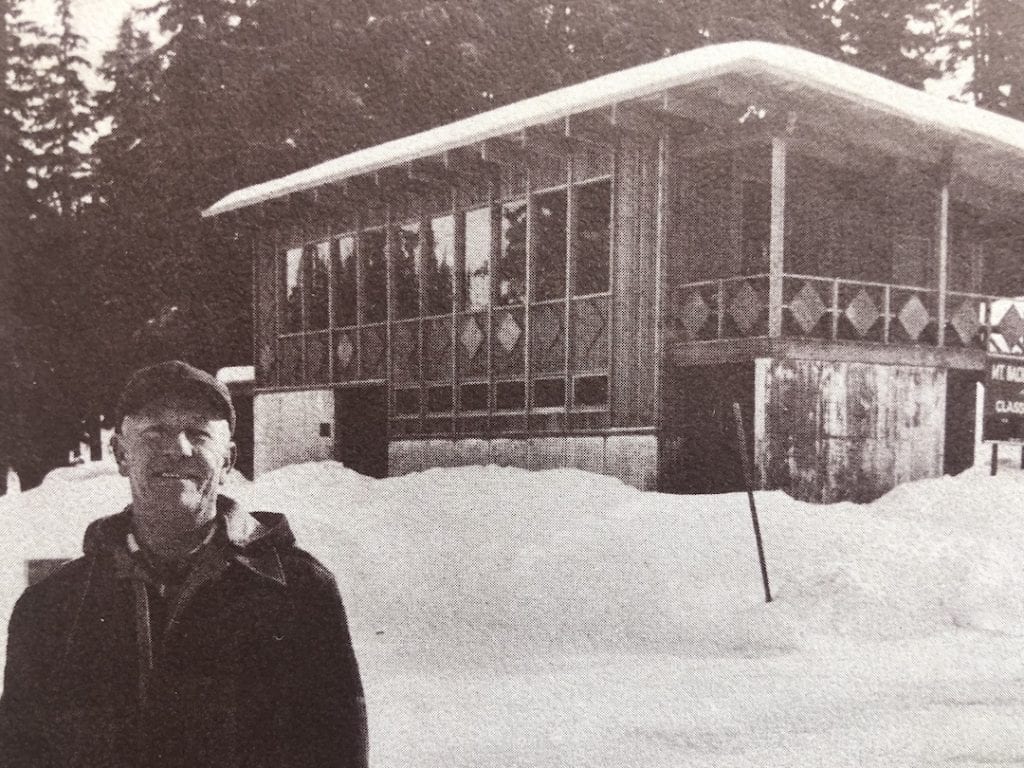 On a clear, sunny April day in 1957, Bend furniture store owner Bill Healy and small group of friends skied to the base of what then was Bachelor Butte, gazed up at the snow-covered flanks of the mountain, and said, "This is it!"
A former member of the 10th Mountain Division, one of the only pieces of the U.S. Armed Forces that donned skis and rifles during World War II, Healy was not one to shy away from a challenge.
Healy admitted to local historian Peggy Chessman Lucas that he needed no lengthy research, no snow data reports, no feasibility studies. "I just said to myself, 'Let's go for it,'" Healy told Lucas in her book, Mt. Bachelor: Bill Healy's Dream.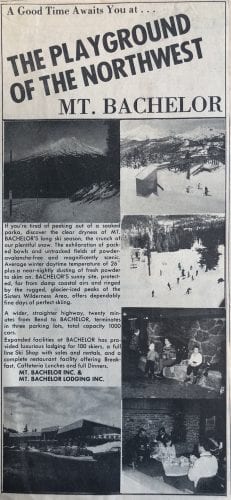 A little over a year after that backcountry foray, Healy's vision was realized as a Bachelor Butte, renamed Mt. Bachelor, opened December 19, 1958, with one Poma lift and two rope tows for weekends and holidays only. An all-day adult lift ticket cost $3.
Today, the mountain offers eight high-speed lifts serving more than 4,300 acres spread across more than 100 runs for all experience levels, a Nordic center with miles of groomed cross country and snowshoe trails and a variety of year-around activities. This year, Mt. Bachelor resort will celebrate its sixtieth season, having cemented itself as both an economic and a cultural institution in Central Oregon.
"Bill Healy and his original group of enthusiasts picked a great mountain to start with. Our abundant snow, long season, surfy terrain and world-class tree skiing provide plenty of reasons for attracting visitors from all corners of the map," said John McLeod, Mt. Bachelor's president and general manager.
A second dynamic that McLeod believes has significantly contributed to Mt. Bachelor's success is the resort's partnership with Central Oregon and its passion for winter sports. Especially noteworthy, McLeod said, has been the U.S. Forest Service's steady support of Healy's vision by incorporating essentially the whole mountain in Mt. Bachelor's permit area. The Forest Service leases the land to Mt. Bachelor LLC, a fully owned subsidiary of POWDR Adventure Lifestyle Co., a Utah-based firm that purchased Mt. Bachelor in 2001.
Mt. Bachelor has been a part of Central Oregon's culture since its inception, playing a huge part in the region's winter recreation and social fabric. It's been a gathering place for friends and families and a proving ground for Olympians like downhillers Kiki Cutter, Laurenne Ross, Tommy Ford and more recently snowboarders like Ben Ferguson.
Mt. Bachelor has contributed more than just chairlift rides to powder hounds. It's also helped cement the region's reputation as a four-season recreation mecca and a great place to live.
"We recognize our place as a seasonal winter employer, creating jobs at a time when other businesses are cutting back or closing for the winter," McLeod said.
Healy knew how important the ski resort was to the region's economy and identity, but he liked to downplay his own role.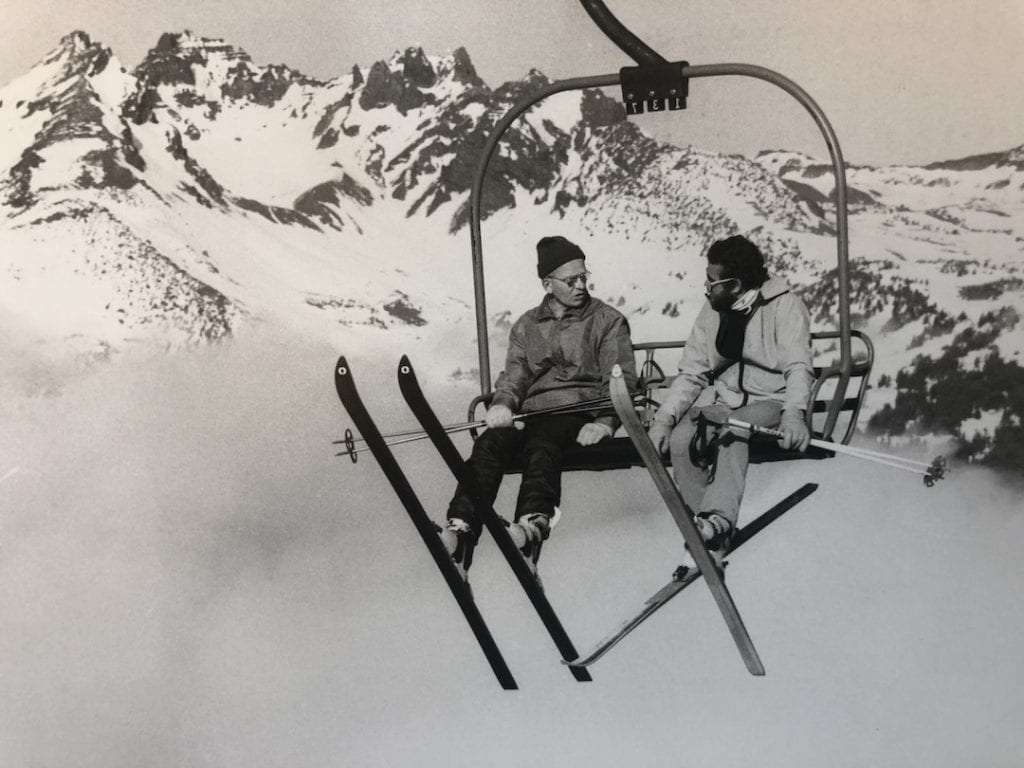 Jim Crowell, long-time Bend historian, author and close friend, said it was Healy's nature to make light of his motives for developing the resort.
"He used to laughingly tell me that one of the main reasons he pushed for Mt. Bachelor was because the locals who bought furniture on the installment plan couldn't make payments in the winter," Crowell recalled. "He said after Mt. Bachelor got going and skiers began coming to Bend, the local economy surged, and with the boom, his accounts receivable started to look a helluva lot better. I think some of this was semi tongue-in-cheek, because he wanted to ski closer to home."
Not surprisingly, Mt. Bachelor's sixty-year run has not been without its challenges, including several years of drought, leadership and ownership issues, increased competition and the changing economics of skiing that made it harder to compete with some of the new resorts. 1977, for example, was a particularly bad year when drought essentially closed the mountain from January through March. Healy showed his well-known sense of humor when he told historian Lucas, "After the potato famine and the depression, last winter wasn't really that bad."
Healy stepped down in 1988 and passed away in 1993 at the relatively young age of 68 after suffering a number of years with rheumatoid arthritis, and from a neuromuscular ailment not unlike Lou Gehrig's disease. The legacy Bill Healy left behind endures