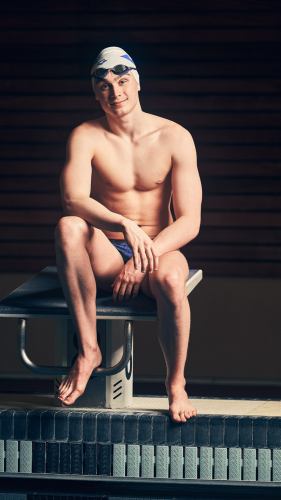 Remember this name: Diggory Dillingham. The swimming sensation has his sights on the Paris Summer Olympics in 2024.
Dillingham, 18, a senior at Mountain View High School, secured a swimming scholarship from University of Southern California, but instead of going straight to college this autumn, he's taking a gap year to train even more intensely for the Olympic trials.
As the holder of the fastest American 50-meter freestyle time for his age group (18 years or under), and the fifth fastest 50-meter freestyle time in the world for 18U, his chances appear good, but Dillingham remains humble.
"My time for the 50-meter free is now 22.48, but really to make the Olympic team, I'd need to bring that down by another full second, but I don't feel too much pressure, if I make it, I make it, but if I don't, I can try for another Olympics," said Dillingham from his home. Already, he had finished his early morning swim workout, attended his high school classes and was getting ready to go to his afternoon swim workout.
When he's not in the pool or at school, Dillingham is at the gym lifting weights. He says he's been serious about his swimming since he was about 12 years old, although he's been swimming since before he could walk.
Dillingham's Bend Swim Club coach is his mother, Megan Oesting, who was an accomplished swimmer and water polo player for University of California Los Angeles, and a national swim team member. Despite her career, she's never forced her two children to swim.
 "Childcare is expensive," joked Oesting. "The kids had to come with me. I've been a single parent since Diggory was two, and his sister, Mia, is a few years older than him, so they've always been around the pools."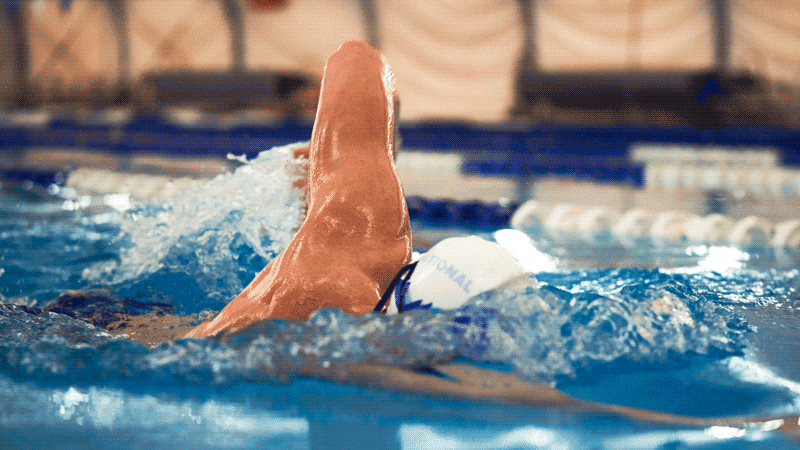 Oesting says swimming is an intense sport. It uses more muscles than football, and a workout typically consists of swimming at least 4 miles. Dillingham swims up to 8 miles per day doing "doubles" in the morning and afternoon, often six times a week.
If you're weak in your mind, then you're never going to be fast in swimming.
 Training 24 hours a week, with several more hours of weight training in the gym, requires dedication. Dillingham admits the long intensive workouts led him to quit swimming when he was younger. He attempted other sports: "I've tried a lot of things, like football, fencing, wrestling, but I'm not really good at anything on land," said Dillingham, who has the distinction of being the reigning Oregon 6-A state champion in both the 50 and 100 freestyle.
Dillingham said swimming thousands of miles in training requires the right mental state. "If you're weak in your mind, then you're never going to be fast in swimming," said Dillingham. "If you get behind the starting block and you're scared, then you're getting beat. I really don't like getting beat."
To make the National Junior Team last year, Dillingham had the swim of his life so far.
"He had to swim against Olympic gold medalist veteran Caeleb Dressel [current world-record holder in the 50 free], Diggory had to go faster than he's ever gone, he had to thrive in that one race, and he did," said Oesting. Still, the road to the Paris Olympics is long. Dillingham must earn a qualifying time for the Olympic Trials swim meet, and once there, must finish in the top two in one of 13 individual events. "I'm going to try my best," said Dillingham. "The best piece of swimming advice I've gotten from my coach, my mom, is to just win your heat; don't complicate things." 
---