In 2018, St. Charles celebrates its 100th anniversary. Sister Catherine Hellmann, president of St. Charles for twenty-five years, had the vision for what the medical center is today.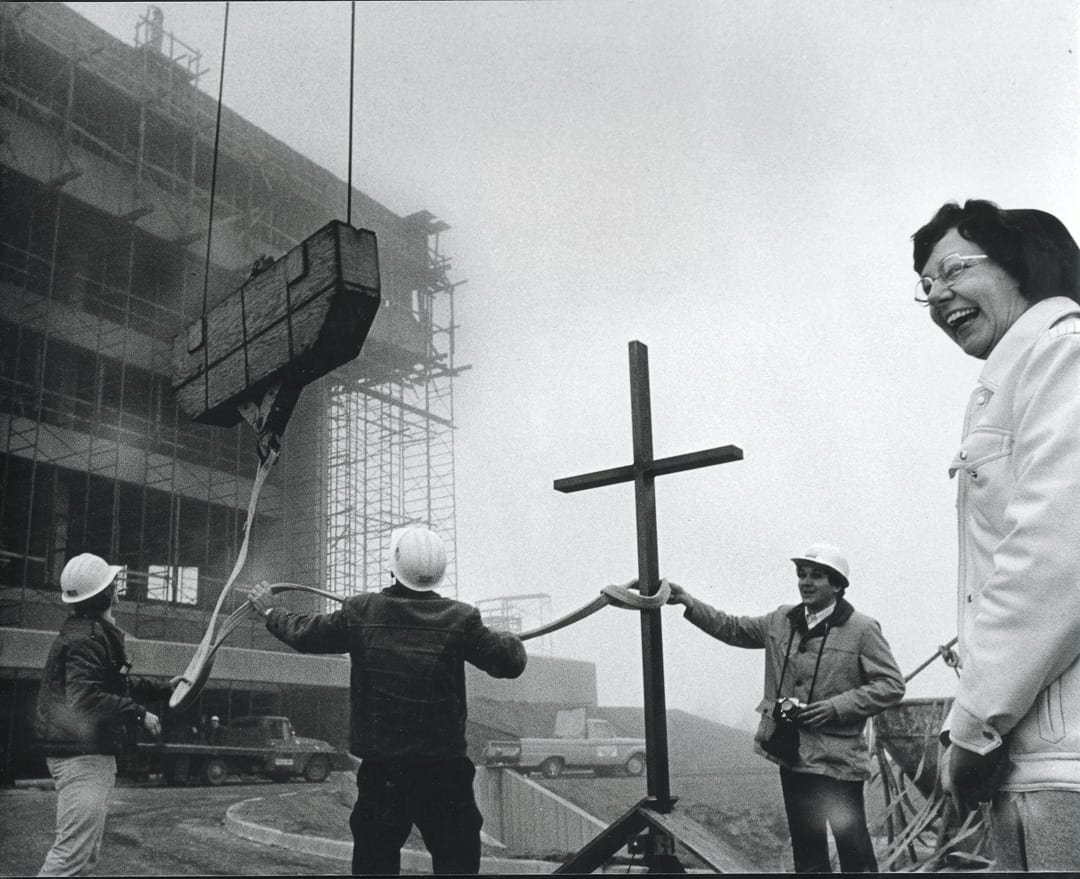 When Sister Catherine Hellmann arrived in 1948, Bend was an emerging mill town of 10,000 people. A nurse by training, Hellman was sent by the Sisters of St. Joseph of Indiana to work as the nursing supervisor at St. Charles hospital in downtown Bend. Hellmann, then just 27 years old, had dedicated her life to service. Though her initial stay spanned just three years, it had a lasting impression on Hellman that changed the course of health care in Central Oregon.
Years before, a chance meeting on a ship returning from Ireland in 1908 between Father Luke Sheehan, a Catholic priest from Bend and founder of St. Francis Church and school, and Mother Gertrude Moffitt, a nun from Indiana, would mark the beginning of St. Charles Health System. At the time, Bend had around 500 people. Sheehan spoke to Moffitt about the need for a hospital in the small, poor mill town. Eight years later, Sheehan visited Moffitt in Indiana, urging her to send nuns to Bend to start a hospital. On Christmas Day in 1917, five Sisters of St. Joseph traveled from Indiana to Bend by train, arriving three days later to start a small hospital on the banks of Mirror Pond.
In 1921, the hospital was rebuilt in downtown Bend and named St. Charles. By 1951, it had been remodeled at the same downtown site into a modern facility with sixty-five beds.
Hellmann returned to Bend in 1969 with a master's degree in health care administration and a mission to further modernize Bend's health care system. She was named the president of the hospital that year. It was her foresight and grit that led her to spend the next three decades transforming the hospital into the regional medical center it is today. It was a labor of love, but also of sacrifice.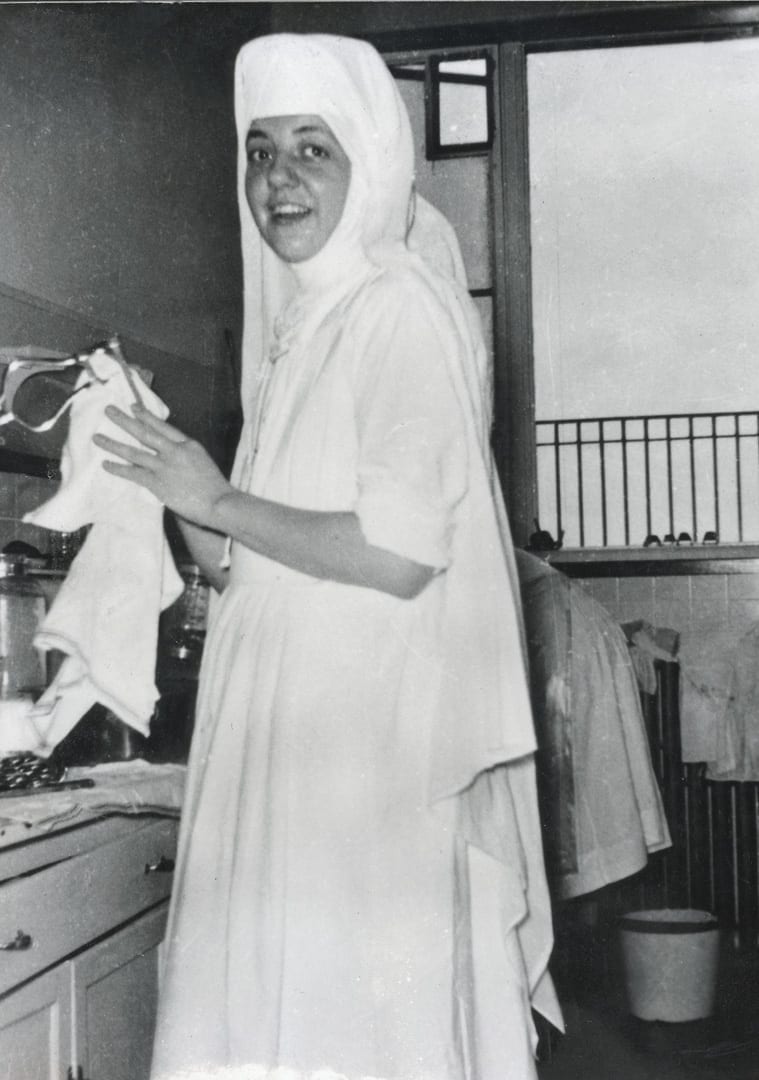 "It was hard to give up that hands-on nursing," recalled Hellmann in an interview with the Bulletin in 1987. "But at the top I could have more influence on how patients were treated … I also felt that I could contribute something to the health field by demonstrating that good business and the spiritual aspect of the healing ministry can be in harmony." In 1972, the Sisters of St. Joseph transferred ownership of the hospital to the new nonprofit St. Charles Medical Center, Inc., which maintained an affiliation with the Catholic church until 2010.
Hellmann's primary goal was to find a new location for the hospital. She had her eyes set on a sight east of Bend near Pilot Butte, and though "[h]er dream was met with jokes and protests that the new hospital was going to be halfway to Burns," according to a 1999 Bulletin story, she persisted, and convinced the county to approve a $12 million bond to build the hospital. In 1970, St. Charles purchased the land off Neff Road, and the new hospital was built in 1975.
In her twenty-five years as president of St. Charles, Hellmann oversaw its transition from a Catholic institution to a nonprofit organization. Her "singular vision and determination" took "St. Charles from a $1-million-a-year city facility into a $40-million-a-year regional medical center offering cancer treatment, open-heart surgery and a host of other services not generally associated with rural medicine," according to the 1987 Bulletin article.
Hellmann stepped down in 1995 when she was close to 70 years old. She was the last of the Sisters of St. Joseph in Bend. She returned to Indiana in 2001 and died in 2009. Today, St. Charles is the region's largest private employer, employing more than 4,400 people in 2017. It might not be what it is today—a regional health care system with hospitals in Bend, Redmond, Madras and Prineville and still the only Level II trauma center in Oregon east of the Cascades—if not for the vision of Hellmann.